Monthly Newsletter by Dalworth Restoration
If you would like to keep up with the latest developments in Contents and Restoration industry, visit our sign-up page to receive Contents Solutions each month directly to your inbox.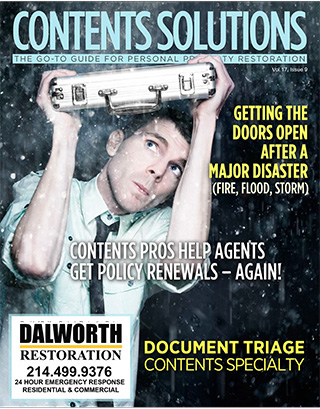 September 2017 Newsletter
Contractor/consultant Jim Thompson, (whom we are told got over 200 Walmart's open after their individual disasters) tells us, "A good restoration company not only fires walls and carpets, restoration contractors can save the insureds 'life blood'.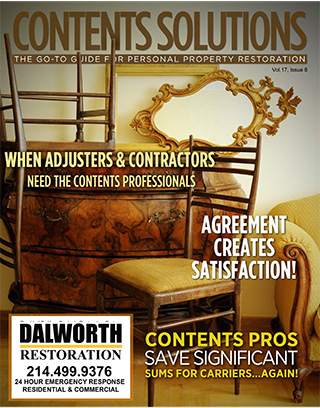 August 2017 Newsletter
What does an adjuster do when he (she) sees a priceless antique china cabinet with thousands of dollars' worth of fine dinnerware, about to be moved by a restoration crew and hears, "Get that bookcase out of the way and be careful of the dishes...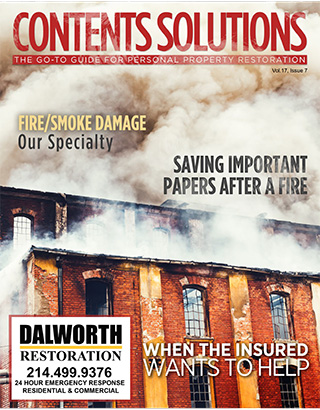 July 2017 Newsletter
There are an extraordinary number of variables when restoring an insured's valuables after a fire. Where did the fire start (kitchen, bedroom, laundry room, etc.)? What sort of fire was it (grease fires are very different from paper fires)?...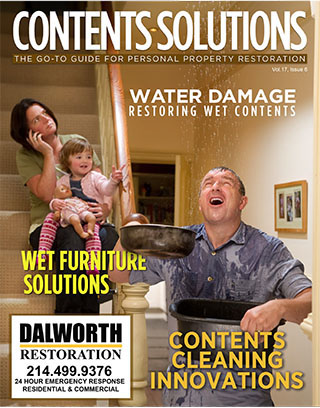 June 2017 Newsletter
Homeowner's policies don't normally cover damages due to a flood (unless a separate policy is purchased), but there are policies that cover many different forms of water damage.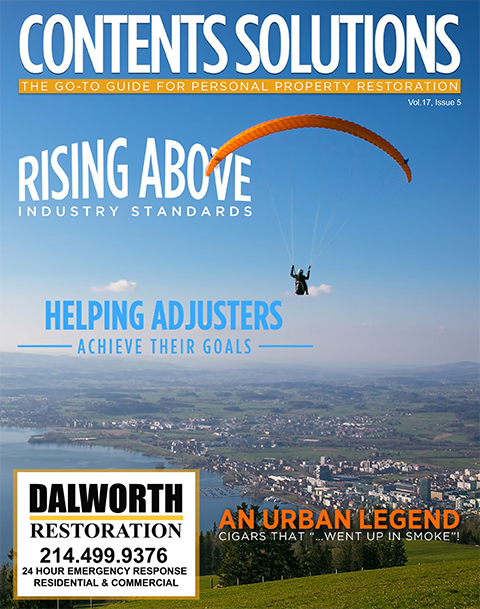 Rising Above
The restoration industry has benchmarks as well and even the contents restoration divisions have rules, regulations and standards. But the real professionals know that while benchmarks are excellent guidelines, there are subtleties...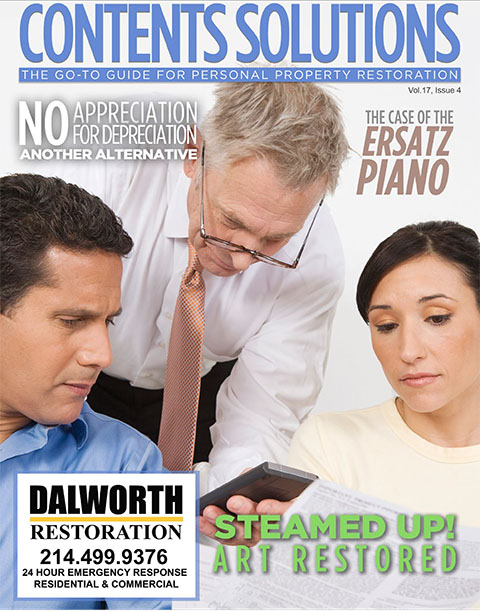 STEAMED UP! Art Restoration
The contents professionals may not always be able to perform specialty restoration, but odds are good that they will find the right person for the job – in their million dollar database.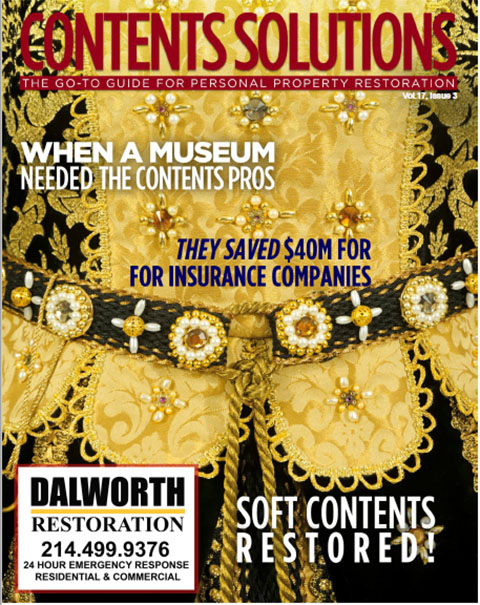 When A Museum Needed The Contents Pros
When a recent hurricane thundered up the northeast Floridian coast line, immense water damage was left in its wake. One of its victims was America's first wax museum – Potter's Wax Museum in St. Augustine.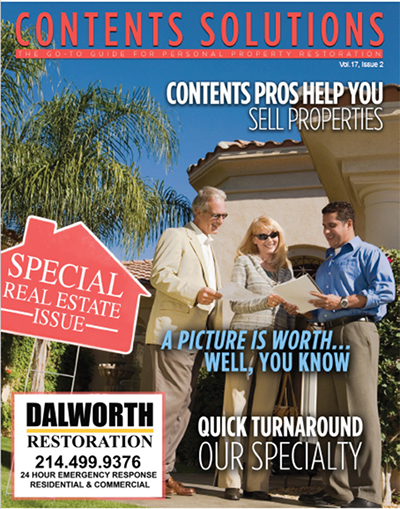 Contents Pros Help You Sell Properties
Contents pros clean – but they are not, strictly speaking, "cleaning ladies." As an example, you already know that a house that has had a small kitchen fire will have smoke odors throughout. Even if the owners don't notice it, a prospective b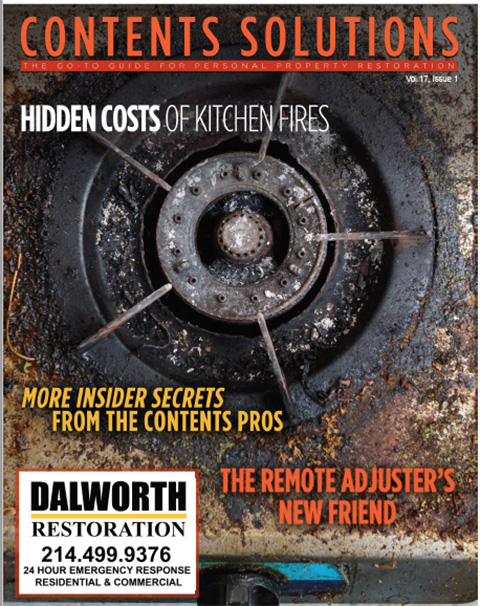 More Insider Secrets from the Contents Pros
This issue provides some insider tips and tricks that you won't want to miss!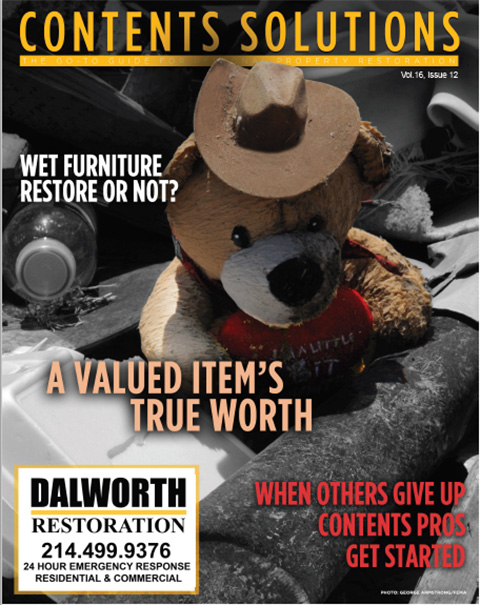 A Valued Item's True Worth
We thought our readers might like to know what a top restoration organization recommends for insureds and professionals during typical water damage jobs.