Monthly Newsletter by Dalworth Restoration
If you would like to keep up with the latest developments in Contents and Restoration industry, visit our sign-up page to receive Contents Solutions each month directly to your inbox.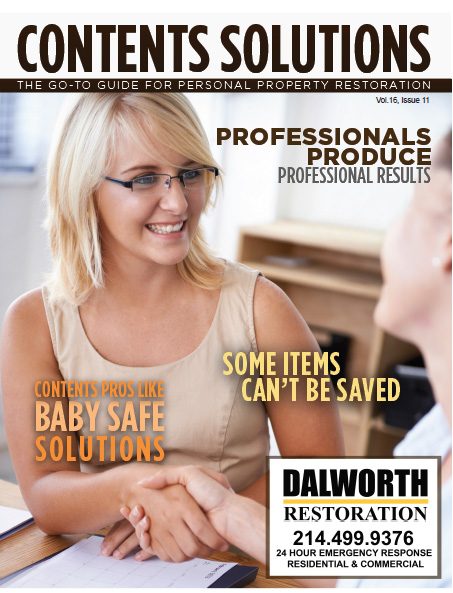 Professionals Produce Professional Results
When you hire professionals you can expect professional level service... When you don't you can't.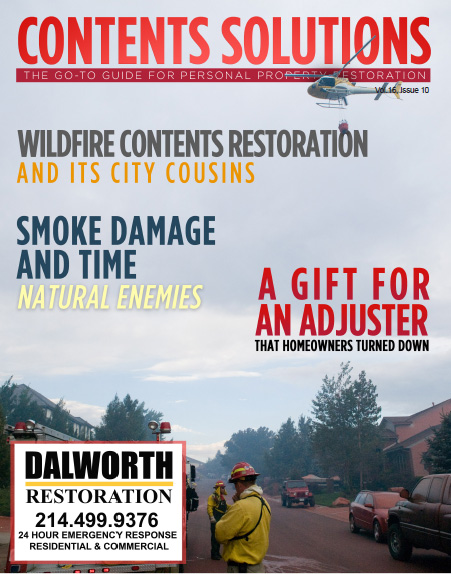 Wildfire Contents Restoration
Building owners and homeowners often rejoice when they see the "red cloud" dumped by helicopters or fixed-wing aircraft on the wildfires approaching their homes and offices. But the aftermath cleanup is rarely met with cheers.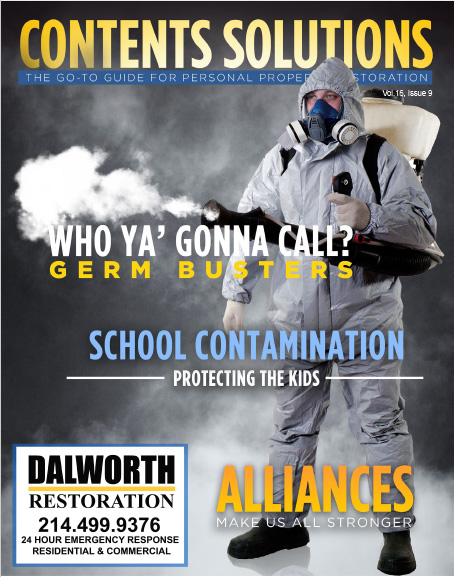 Who Ya Gonna Call? Germ Busters!
Our first priority is to discover what we can save and restore (not replace).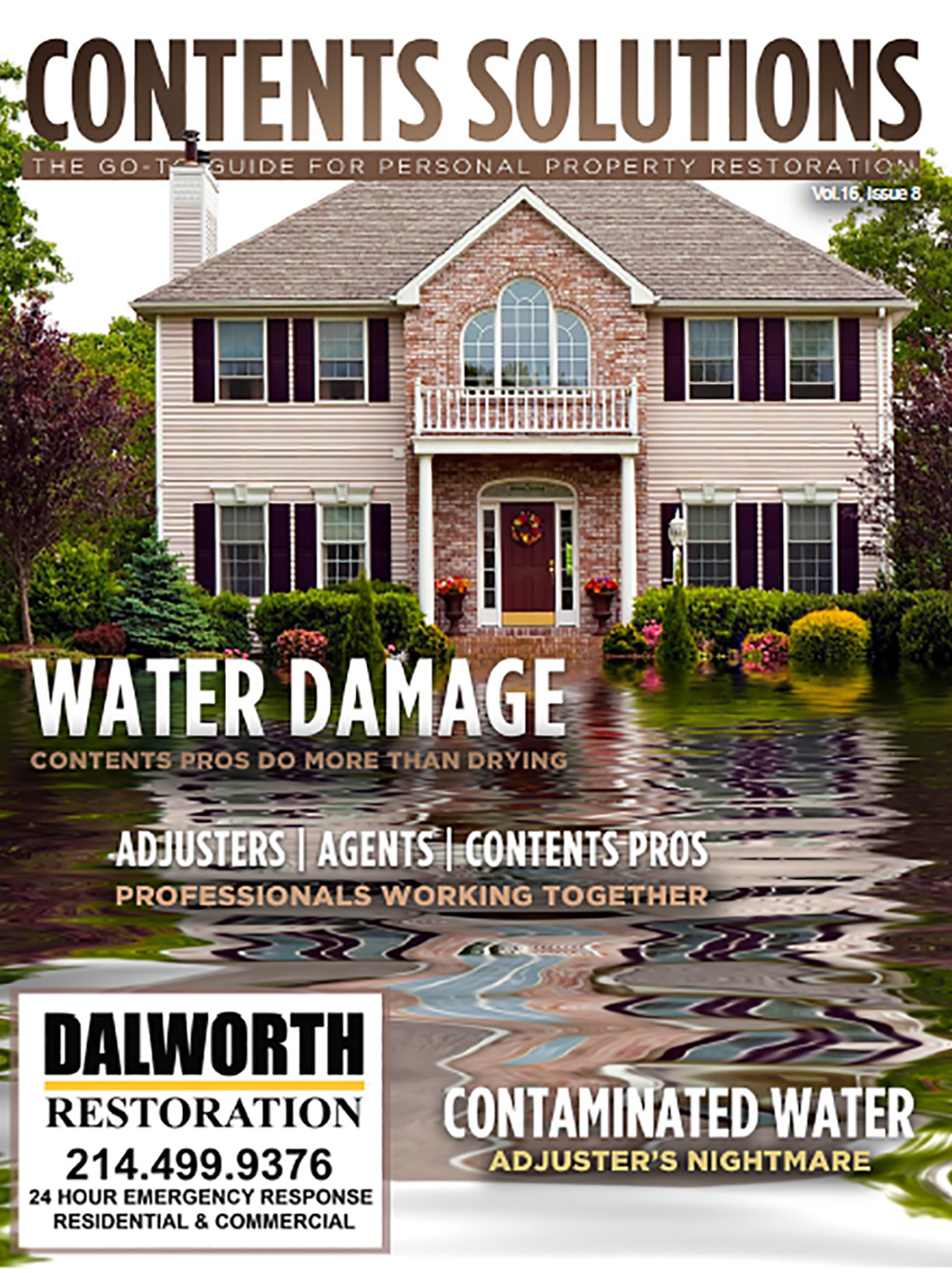 Water Damage - Contents Pros Do More Than Just Drying
Water damage occurs when you have water flooding the house from an inside source. Flood damage occurs when water enters the house from an external source (ex. Heavy rains, rivers, oceans, lakes, ect.)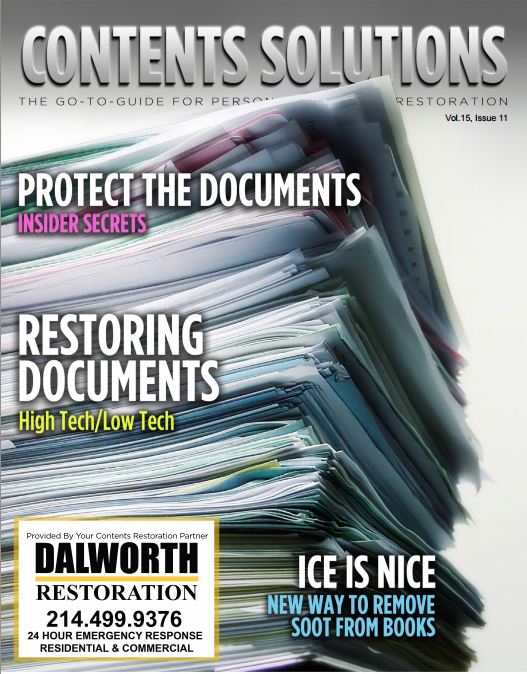 Contents Pros - The Nose Knows
Contents restoration professionals have long been concerned about smoke odor contamination. And in past issues of Contents Solutions, we have shared numerous articles about how they strive to remediate or eliminate such challenges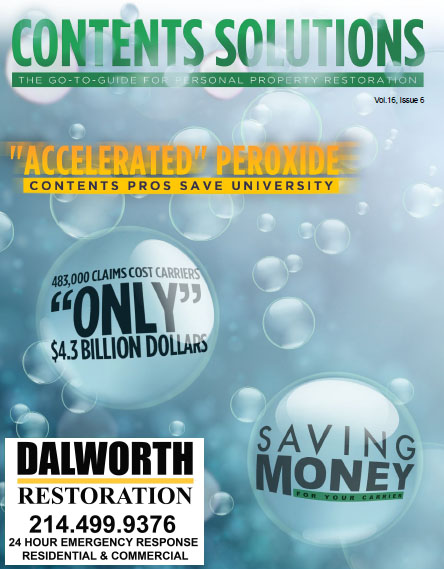 Contents Pros - Accelerated Peroxide
Why "accelerated?" Because the Canadian manufacturer who invented it, added surfactants (that allow the mixture to not only disinfect, but to clean as well), wetting agents and "chelating agents" that reduce the metals and/ or hardness of wat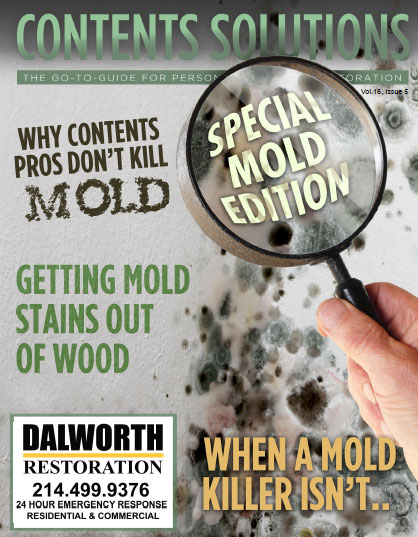 Contents Pros Special Mold Edition
The mail goal for contents pros, as always is to restore, not replace. And they are keenly aware that their job is not to merely kill mold on hard and porous surfaces, they must remove all traces of it in order to perform a complete service.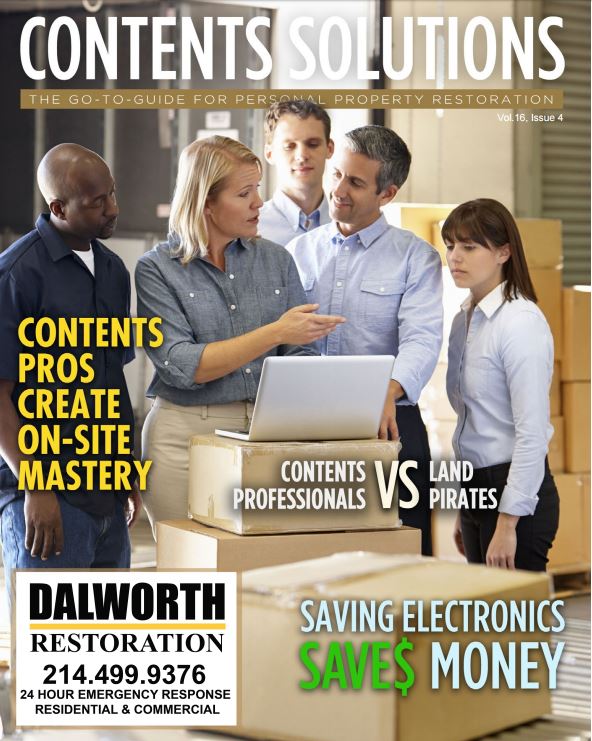 Contents Pros Create On-Site Mastery by Contents Solutions
When government agencies move to clean up the damage and restore homes and businesses, they often rely on restoration firms to participate. Local cleaning firms are under equipped and under trained to deal with major disasters, but they do have skills.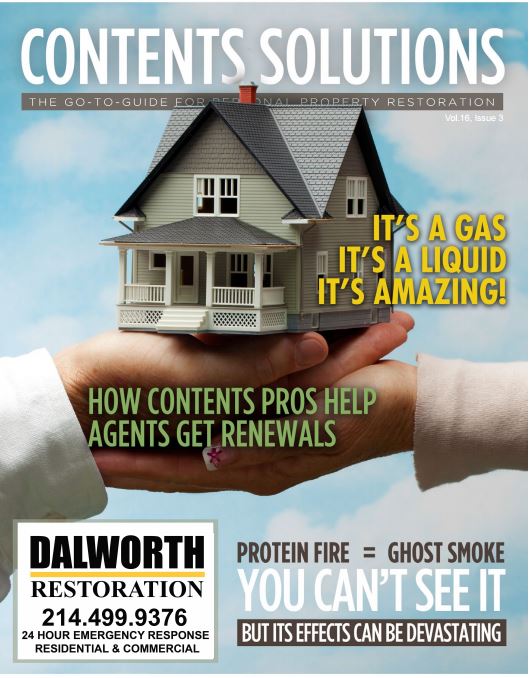 It's a Gas, It's a Liquid, It's Amazing by Contents Solutions
Some agents use powerful techniques for creating and maintaining loyal purchasers for their recommended policies.But there is another way they can help as well.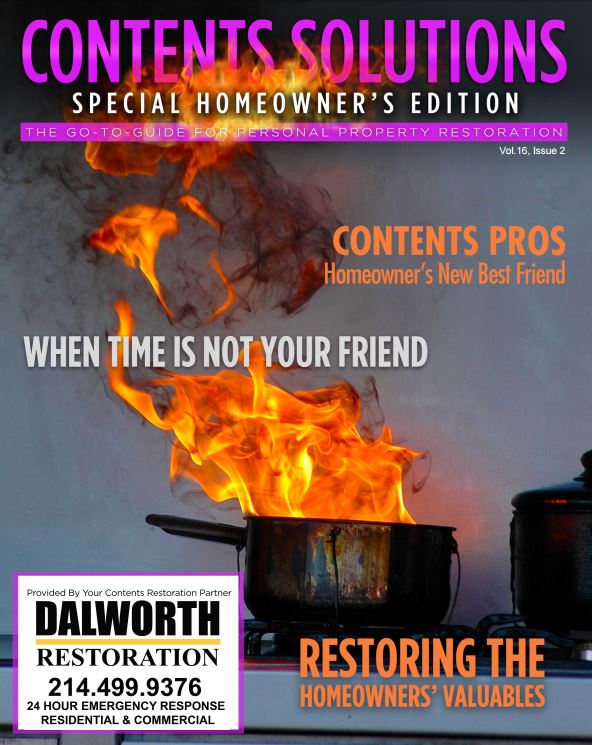 Contents Pros - Homeowner's New Best Friend
When homeowners experience fire damage, smoke damage, water The february cover of contents solutions damage, sewage back up or even damage from high winds, there are many things that are expected of them of which they may not be aware.