Contents Restoration Services in Dallas and Fort Worth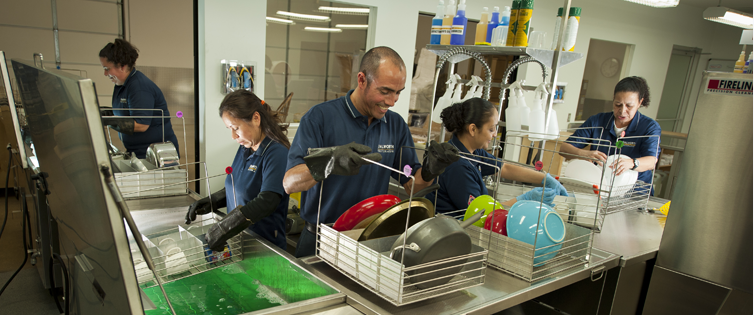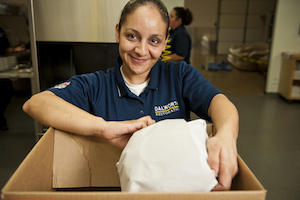 At Dalworth Restoration, we want you to be made whole in your heart as well as in your contents claim. It's natural to feel shock and confusion when your personal belongings have been damaged by storm, flood, fire, smoke, water or mold damage. The most proactive initial step you can take to save your valuables is to contact Dalworth Restoration at 817-203-2944.
We're a leader in the water damage restoration and fire damage restoration industry in the Dallas-Fort Worth area and provide professional Contents Pack-Out, Storage and Cleaning services. Our expert crews are certified by the Institute of Inspection Cleaning and Restoration Certification (IICRC) and deliver contents restoration services you can trust to restore your belongings to pre-loss condition. Contact us today for water damage restoration and fire damage restoration in our North Texas service area.
Contents Restoration Services
Contact Dalworth Restoration today to start the contents restoration process! We'll restore your contents based on item value and insurance coverage and work with your residential or commercial insurance claims adjuster to process your claim to restore or replace your contents. We also perform emergency water damage restoration with a complete structural water damage inspection and water removal and cleanup to minimize the structural repairs to your residential or commercial property. We complete our restoration services for your property claim along with your contents claim as one restoration job and will directly bill your insurance company.
Call us at 817-203-2944 for a free contents estimate, free property estimate, free inspection and direct insurance billing.
Contents Restoration Process
We have developed a sophisticated process in which we carefully recover and secure your residential or commercial belongings damaged by water, mold, smoke and fire. We then safely transport salvage, clean and restore your contents at our state-of-the-art contents facility. Dalworth Restoration refers to this service as Contents.
Contents Pack-Out, Storage and Cleaning
Sort through your belongings with you to select those to be restored
Transport your valuables in Dalworth Restoration vehicles to our contents facility
Clean contents using specialized cleaning methods
Deodorize contents and remove smoke odors
Repair contents such as furniture and electronics
Restore items using contents restoration methods
Store your personal belongings in our climate-controlled facility
Deliver contents to your property when restoration job is done
Call us at 817-203-2944. Our contents restoration services will help reduce your insurance losses significantly.
Contents Restoration Cleaning & Drying Methods
Our comprehensive contents restoration cleaning and drying methods include:
Air Drying
Cryogenic Drying (Freeze Drying)
Vacuum Freeze-Drying
Dehumidification Drying (Desiccant Drying)
High-Saturation Ozone Washing
Contents We Restore
Our expert contents team can clean repair, rebuild and restore a variety of items, including Furniture, Antiques, Collectibles, Custom items, Books, Multimedia, Photos, Dishes, Crystal, Glassware, Silverware, Pots & Pans; Electronics: Computers, Precision Equipment; Artwork: Ceramics, Oil on Canvas, Wood, Stone & Metal.
Insurance Claim Assistance
While your structure or property claim is covered under one section of your insurance policy, your contents claim is covered under another section of your policy and is filed as a separate claim. Dalworth Restoration will assist your with your claim and work directly with your insurance company to promptly submit your contents claim as one claim for our services to restore your contents and your property.
Professional Customer Service
Dalworth Restoration's 24/7 call center is standing by to take your call and is ready to dispatch a licensed and certified contents team to your location immediately to sort, pack, transport, clean and restore your contents. Call us today at 817-203-2944 to start the contents restoration process. Contact us today if you live in Dallas, Fort Worth, Arlington, Denton, Maypearl, Decatur, Rhome, Slidell or surrounding cities in our North Texas service area!