Crawl Space Insulation Upgrade in Dallas Fort Worth
Contact Dalworth Restoration today to find out how we can make your property more energy efficient by providing you with a well-insulated crawl space. We will inspect your property for FREE and provide you with a FREE estimate and crawl space solution to save you money on energy bills.
Crawl Space Insulation Benefits
Our certified technicians will enclose, seal, and insulate the floors and walls of your crawl space to protect your crawl space and home from water damage and mold damage. We will also remove and replace any damaged or old insulation material with new insulation.
There are several advantages to insulating the crawl space:
A warmer property in the winter and cooler in the summer
A more energy efficient property
A fresh, clean space that can be used for storage
Less insulation material required to insulate crawl space
Lower energy bills
Crawl Space Insulation Installation
Dalworth Restoration's technicians will choose the correct insulation for your crawl space, install a vapor barrier and caulk and seal off any gaps or spaces that allow external air into the crawl space. We recommend our complete crawl space encapsulation system along with insulation to provide the most air tight method for your crawl space. This will provide you with a clean, protected area that will prevent your home from being drafty and keep your floors warm.
In addition to using the most durable, specially designed crawl space products, Dalworth Restoration's technicians use the most advanced equipment to pinpoint any moisture issues, air leaks and other crawl space damage that needs repair.
Crawl Space Encapsulation System Installation Steps
During the Crawl Space Encapsulation System installation process, our certified and licensed technicians:
Inspect The Crawl Space
Install Airtight Doors & Vent Covers
Remove Any Standing Water Sources
Repair The Structure
Seal Air Leaks
Insulate The Crawl Space
Encapsulate The Crawl Space with Vapor Barrier
Install A Dehumidifier and Fan
Crawl Space Encapsulation Products
Dalworth Restoration recommends crawl space encapsulation products and basement waterproofing products, which are used consistently and extensively in crawl space encapsulation projects by industry experts and include a written warranty.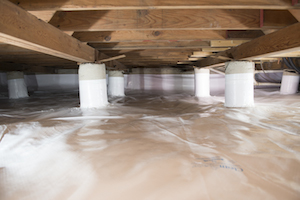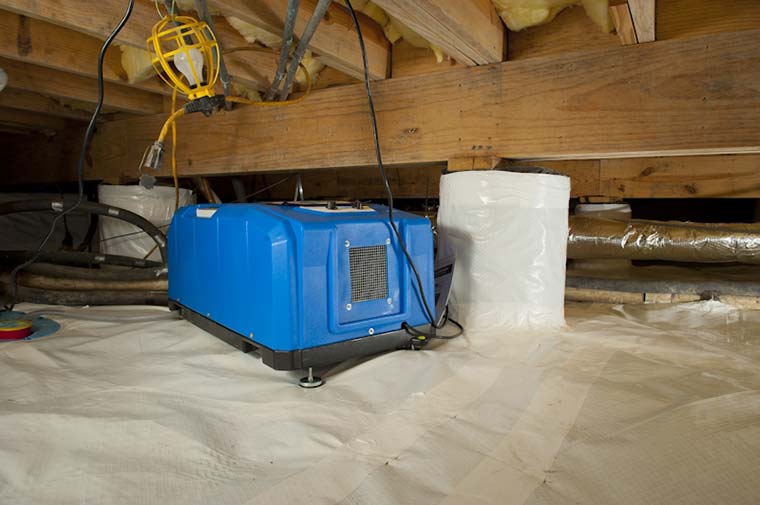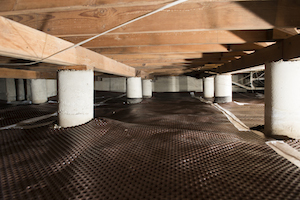 Contact Dalworth Restoration if you have questions about crawl space insulation and encapsulation services and dehumidifiers to reduce moisture, provide proper ventilation, dehumidification and air filtration in your home. Our friendly and knowledgeable staff will answer your questions, and schedule a time for one of our technicians to visit your property to perform a FREE inspection, and provide you with a FREE estimate before beginning work.