Black Mold Remediation in the Dallas and Fort Worth Area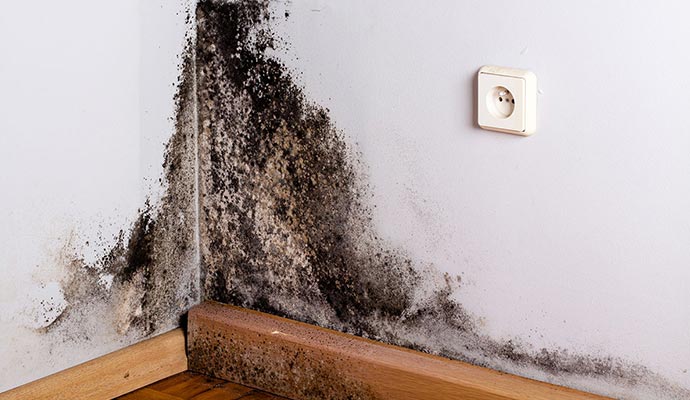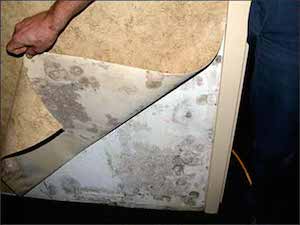 According to the Environmental Protection Agency (EPA), the term "toxic black mold" is usually associated with mold producing mycotoxins, or toxic substances. Black mold remediation is the process of repairing black mold damage and restoring the property to its previous, pre-mold state. An environmental agency must provide a mold assessment, and then a mold remediation company can provide mold clean up services.
Contact Dalworth Restoration; we'll handle your emergency mold clean up repairs promptly and professionally in the greater Dallas-Fort Worth area. We are licensed by the State of Texas for mold remediation. Call us at 817-203-2944. and we will dispatch our crew to extract water, remove mold and damaged debris, and dry out and repair your residential or commercial property quickly.
Trusted Mold Remediation Company
Member of the Better Business Bureau (BBB)
Clean Trust Certified Technicians
Nearly 40 Years in Water Damage Mitigation
Licensed and Insured in the State of Texas
Water Damage Restoration Services Performed to ANSI/IICRC S500-Standards
Infrared Testing to Locate Damage Not Visible
Drying Equipment for Complete Water Damage Restoration
Mold & Water Damage: Act Fast, Take Immediate Action
Dalworth Restoration recommends beginning the drying process quickly within 24-48 hours after flooding, water leaks or water damage to prevent mold growth. It's best for the policyholder to take immediate action in the water mitigation process to lessen secondary damages including mold damage and structural damage .According to the EPA, it is important to dry water damaged areas and contents with the first 24 hours to prevent mold growth.
Prevent Black Mold Growth
Removing black mold can be difficult and costly. Here is how to prevent black mold from growing in your Dallas-Fort Worth area home.
Check for water leaks in every space of your home and check your appliances for leaks on a regular basis.
Keep household furnishings and personal belongings dry.
Dry wet contents and personal items within 24 hours to prevent mold growth.
Maintain your home with regular cleaning and repairs.
Contact Dalworth Restoration to inpspect your home for water leaks and water damage.
Black mold can be prevented if moisture and humidity is controlled and kept at a level of 50-55 percent. Even if accidental water damage or flooding occurs, contact Dalworth Restoration for immediate drying services to minimize water damage and black mold damage and the cost of clean up and repairs.
Call Dalworth Restoration at the first sign of water leaks, mold damage or water damage. We will inspect all areas of your home including crawl spaces, attics, basements, ceilings, areas behind walls, toilet and bathroom areas, HVAC systems, water heater drip pans, and humidifiers, laundry and utility areas, and kitchen areas. We have crews available 24/7 to dispatch in our Dallas-Fort Worth service area for mold removal, clean up, dry out and repair. Call us today at 817-203-2944.