Water and Fire Damage Restoration Services in Irving, TX and Surrounding Areas

Learn about Irving:
In 1889 the site for the city of Irving, Texas originated in an area called Gorbit. J.O. "Otto" Schulze and Otis Brown founded the city in 1903, and Irving was incorporated on April 14, 1914, with Otis Brown as the first mayor. In 1909, the Irving public school district was established. With the opening of the University of Dallas in 1956, the population of Irving grew to around 45,000 by the early 1960s. And in 1971 Texas Stadium, former home field of the Dallas Cowboys was completed bringing much notoriety to the city as America's Team won two Super Bowls in 1971 and 1977. Today, Irving has 225,427 residents as reported by the 2012 Census Bureau, and is ranked as the 13th most populous city in Texas. Irving includes the Las Colinas Community an urban center home to the Irving Convention Center and Williams Square, and the headquarters to many large businesses such as ExxonMobil, Kimberly-Clark, Nokia America and BlackBerry. The Irving Independent School District high schools enjoy a thriving sports culture. Each spring, the Las Colinas Four Seasons Resort hosts the annual PGA Tour event, the HP Byron Nelson Championship.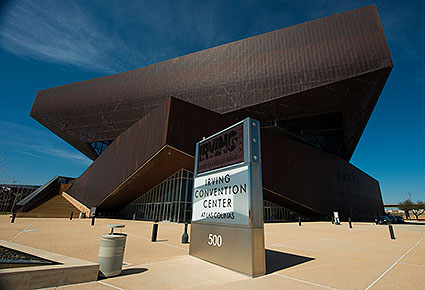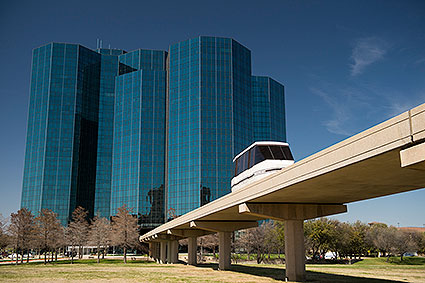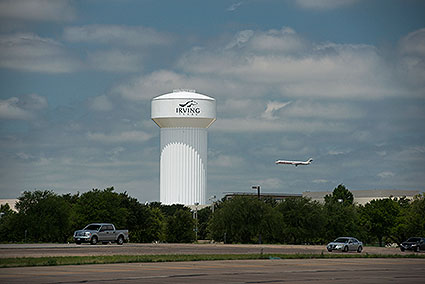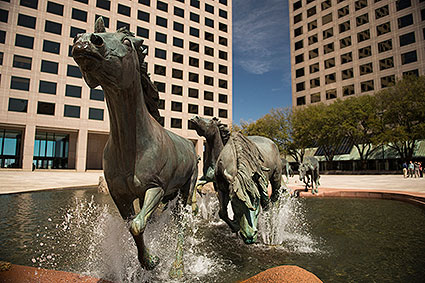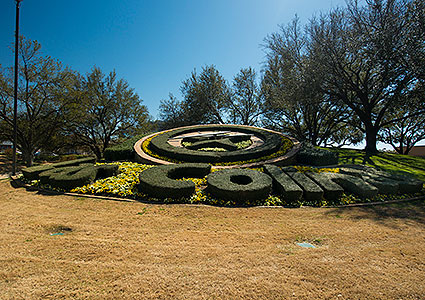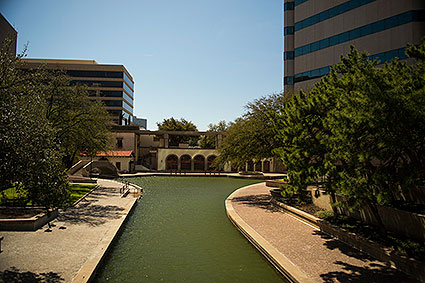 Dalworth Restoration offers water damage restoration, fire damage restoration, mold remediation, contents cleaning and other related services in Irving, TX. We are a full service restoration and construction company licensed to work in the city of Irving and the surrounding North Texas area.
Our hard working restoration crews will reassure you that all the building codes and standards are adhered to as we rebuild your residence or place of business in Irving. For your convenience, we also provide insurance billing so you don't have to worry about an added step in the restoration process. Dalworth Restoration will make sure all the required insurance billing codes are correct when we file the paperwork for your restoration emergency.
Dalworth Restoration is a family-owned and operated restoration company servicing the greater Dallas-Fort Worth area since 1976. We also offer free inspections and estimates in Irving, TX, so if you have a disaster in your Irving or Las Colinas home or business, call us at 817-203-2944 NOW!!! 
Customer Reviews from Irving
Estimate Request from Irving, TX
Rachel B. on September 23, 2016 11:31:05am
Ceiling collapsed in her apartment, everything now has fiberglass on it.
Manish L. on September 20, 2016 8:10:14am
Water coming from the toilet, flooded several areas.
Ryan P. on September 11, 2016 1:42:19pm
Washing machine hose leak.
Jeremy E. on April 14, 2016 10:50:42am
Looking to get a 2nd quote on mold remediation in my home. Thanks.
Kevin G. on April 5, 2016 8:05:53am
Looking for a quote to repair/replace existing poly liner in crawl space and/or full encapsulation quote.
Patricia H. on March 3, 2016 7:46:24am
This would be a very small job - I'm not even sure we need your services. We had a smoldering fire where a plastic container melted on a burner. To my knowledge there was no flames involved or water damage, just a lot of smoke. We have cleaned most of it up, but need the ductwork and carpet cleaned, along with a few upholstered chairs. there is still a very strong odor. Of course, I'm sure I have not thought of all the other things that need to be cleaned. I have not filed an insurance claim, and am not sure I even need to.
Jackie D. on February 6, 2016 10:00:48am
Property address is 1500 Colony Drive in Irving.
Nicholas G. on December 8, 2015 3:46:01pm
We have roof leaks that are going to be fixed soon pver our cathedral ceiling family room. Two can lights and a ceiling fan will need to be removed then reinstalled ( we will get a new ceiling fan to be installed) The damaged sheetrock and the soaked insulation need to be replaced. The picture molding on the damaged wall needs to be removed And then attached to the new textured drywall.
Ernesto g. on November 11, 2015 8:24:39pm
I got musty smell coming front crawl space
Michael H. on September 24, 2015 9:41:08am
closed foam insulation for media room addition 550 SF above existing garage. Roof, walls, floor at 9023 Jasmine Lane, Irving, TX 75063
Testimonials from Irving, TX
Blogs related to Irving, TX
Sewage Block Disaster at a Mall in Irving, TX
After sewage and foul odor was filling a theater in a Texas mall, Dalworth Restoration successfully restored the theater back to a healthy establishment.