2011 Consumer's Choice Award in Dallas - Fort Worth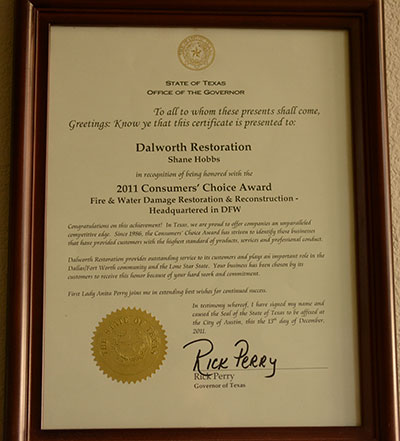 Dalworth Restoration is honored to receive the 2011 Consumer's Choice Award for excellent service in the Dallas-Fort Worth market place. This award was given to recognize outstanding service to its customers and playing an important role in DFW community as well as the Lone Star State.
Company owner Shane Hobbs personally received this award from Governor Rick Perry. We were very excited to be recognized by such a credible organization like the Consumer's Choice. We thank our team members for making this possible and hope to win more awards like this in the future.