DFW's Trusted Leader in Restoration and Clean-Up, Since 1976
24/7 Emergency Services
DFW's Trusted Leader in Restoration and Clean-Up, Since 1976
Over 62,000+
Successful Restoration
Projects Complete
24/7 Emergency Services
Free Estimates
Work Directly with All Insurance Companies
Bounded & Insured
Carpet Cleaning in Dallas, Fort Worth, Arlington, & Frisco
An unclean carpet can cause you more danger than can you see because of dust, bacteria, viruses, and molds. The trouble gets bigger when it is damaged in some kind of accident or disaster such as fire or flood. Simple home vacuuming can not get rid of these threats. That is why you need carpet cleaning help from the professionals at Dalworth Restoration.
Dalworth Restoration is a licensed, local, professional restoration and clean-up service provider. We provide all kinds of clean-up services including carpet cleaning. Our service area includes Dallas, Fort Worth, Arlington, Frisco, and other cities we serve throughout DFW. Dalworth Restoration is the licensed, professional, local restoration & clean-up service provider you can trust to get the job done right. Since 1976, we have offered a complete range of cleaning services for all kinds of residential and commercial properties.
If you are in need of expert clean-up service for your carpet, call us today at 817-203-2944 for an appointment and free consultation.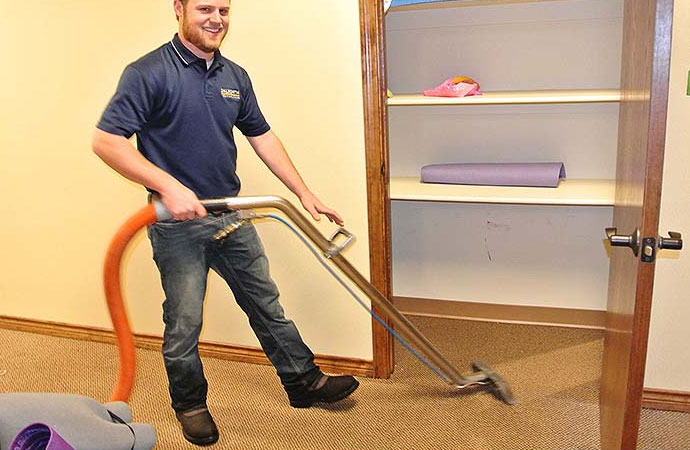 Bacteria & DFW Home Carpet Cleaning
Your carpet alone can contain up to 200,000 bacteria per square inch. That's a lot of germs! The best way to limit germs from multiplying and leading to hazardous dust inhalation is to get a routine clean-up service.
Carpet Dust & Your Health
A dusty carpet can cause many health risks from allergies to asthmas to other serious respiratory diseases. Our crew with state of the art cleaning equipment can remove any kinds and level of dust and other pollutants from your carpet.
Flood Damaged Carpet Cleaning in DFW
Unfortunately, there are some incidents which are not in our control such as floods. If your house gets flooded, be it a natural flood or an in-house flooding scenario due to forgetting to turn off the sink, your carpet can get wet. A moisture carpet is an ideal ecosystem for molds to grow and spread as quickly as 24 hours! Given how infectious the micro can be, it's not healthy to deal with it without professional protection. Our technicians are trained and certified to clean carpets and other contents in a swift and non-hazard way.
Restoring Your Carpet to its Former Glory
Cleaning your carpet as a DIY project may sound exciting, but there is a risk of causing more harm (using wrong chemicals, methods, etc.) than good. That is because carpets materials can be delicate and any wrong treatment can damage its color, structural strength, and other issues. Taking professional help can help you stay away from these unwanted roubles.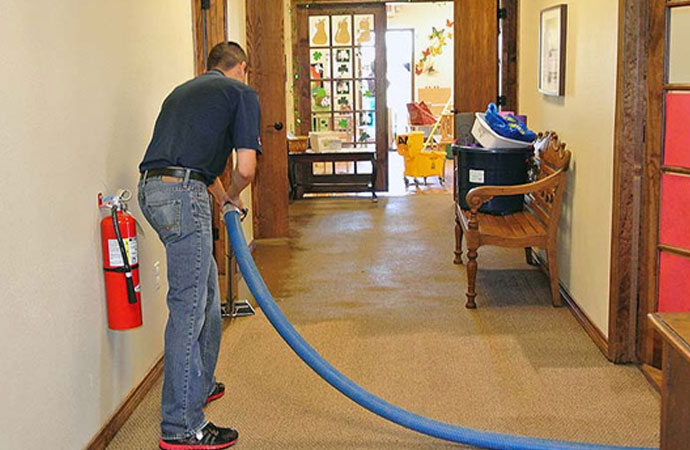 Let Dalworth Clean Your Carpet in Irving, Grand Prairie, Euless, Heath, & Highland Park
For more than 40 years, Dalworth Restoration has been providing reasons for homeowners and business owners to trust us to clean their carpets. The primary reason is that we get results! Other significant reasons include:
Member of the Better Business Bureau (BBB)
Clean Trust Certified Technicians
Serving since 1976
Restoration Services Performed to ANSI/IICRC S500-Standards
State-Of-The-Art Drying Equipment for Complete Water Damage Restoration
24/7 Immediate Response
Inspections
Estimates
IICRC Certified Restoration Crews
Get the most reliable professional cleaning services in Westminster, Weston, Heath, Highland Park, and other Dallas–Fort Worth cities. Call us today at 817-203-2944 or contact us online.