Garage Contents Restoration Services in the Dallas/Fort Worth Area

Many homeowners store valuables in the garage, which can require contents restoration when damaged by water, fire, smoke or mold. Your garage can flood during heavy rains and storms, causing items stored on the floor sustain to water damage. Your property and belongings can also sustain water damage when a fire is extinguished. We have a full range of contents restoration services to restore, repair or replace all of your personal contents if you experience garage flooding, water damage, fire damage or smoke damage to your belongings. Contact us for a inspection and contents estimate.
Tip: Dalworth Restoration recommends storing your items on shelves at least 2-3 feet or more above the garage floor to minimize water damage to contents stored in the garage.
Contents Restoration Services
Dalworth Restoration's expert contents team can restore most anything stored in your garage from recreational sports equipment to tools, electronics and other belongings.
Our Clean Trust Certified Technicians offer the following professional contents restoration services:
Professional Customer Service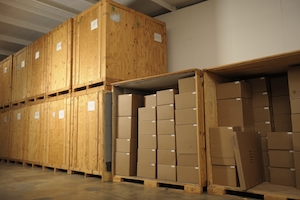 Contents Insurance Claim
While your structure or property claim is covered under one section of your insurance policy, your contents or personal belongings claim is covered under another section of your policy and is filed as a separate claim. We offer direct insurance billing and will work directly with your insurance company to promptly submit your contents claim.
Call us at 817-203-2944. Our expert contents team will come to your home or business and work with you to determine which personal items to keep or replace based on the damage of each item and the total amount covered by your insurance policy.
Contents Restoration Process
We have developed a sophisticated process using contents restoration methods to carefully and securely recover the personal effects and contents damaged by fire, water, flood and storm. We transport these items to our state-of-the-art, climate-controlled contents processing facility where they are cleaned, deodorized and restored.
Contents Pack-Out, Storage and Cleaning Services
Work with you to sort through your belongings to be restored
Transfer your valuables to our contents restoration facility
Salvage, clean, and restore your contents
Store your personal belongings
Deliver your contents when your restoration project is done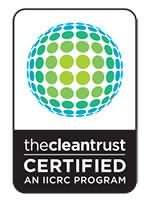 Contact Dalworth Restoration today! We will help you restore your contents based on item value and insurance coverage and work with your residential or commercial insurance claims adjuster to process your claim to restore or replace your contents.
State-Of-The-Art Contents Restoration Facility
Dalworth Restoration's climate-controlled facility is state-of-the-art complete with the highest quality equipment and contents restoration methods. Our certified and licensed contents technicians have the ability to assess all kinds of contents damage, including:
Contact us today to find out more about all of our contents restoration services to repair and restore commercial and residential contents. We serve Dallas, Fort Worth, Arlington and the rest of North Texas. Check out our Dallas-Fort Worth service area to find your city.