DFW's Trusted Leader in Restoration and Clean-Up, Since 1976
24/7 Emergency Services
DFW's Trusted Leader in Restoration and Clean-Up, Since 1976
Over 62,000+
Successful Restoration
Projects Complete
24/7 Emergency Services
Free Estimates
Work Directly with All Insurance Companies
Bounded & Insured
Industries We Provide Disinfecting Services in DFW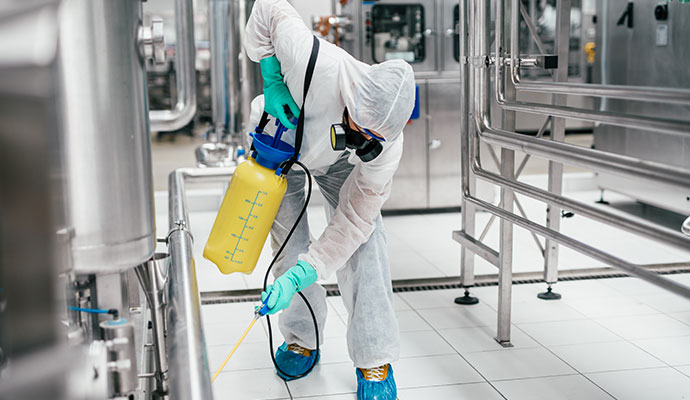 With business reviving again, offices reopening, you must get your commercial space cleaned, disinfected, and sanitized to ensure a safe and healthy environment for everyone.
For any kind of commercial disinfecting service, rely on one of the most experienced professionals in the industry- Dalworth Restoration
Dalworth Restoration is a professional, licensed local clean-up, disinfecting, restoration, and construction contractor. We protect against harmful microorganisms such as bacteria, viruses, parasites, and many more.
Our service areas include Aurora, Azle, Balch Springs, Bartonville, and all other Dallas/Fort Worth areas since 1976.
Our technicians are certified by the IICRC and maintain the industry standards for disinfecting services. If you are suspecting the danger of coronavirus exposure or cold flu in your business call us today at 817-203-2944 and get expert free consultation and estimates.
DFW Industries We Service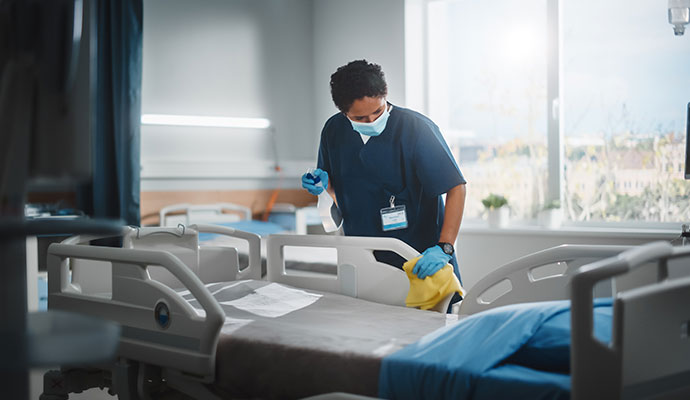 Medical Facilities

Good hygiene is crucial for the prevention of infections and pathogen transmission in the hospital. Professional cleaning and disinfection of surfaces in the hospital are becoming increasingly important in the multi-barrier approach for preventing infection, in addition to hand hygiene and proper reprocessing of medical devices.

School & Classroom Disinfecting For COVID Precautions

As schools reopen, precautions must be taken both inside and outside the classroom to prevent the spread of COVID-19 and other viruses.

Sanitizing & Disinfection in Retail Stores

Public places such as retail stores have high contact surfaces such as tables, handles, toilets, sinks, cash counters, etc. So regular cleaning, sanitizing, and disinfecting the premises is crucial. We at Dalworth Restoration can offer all the solutions you may need to ensure your customers, employees, and everyone else is safe from harmful viruses.
Other Industries
Besides the above, we also cater to other industries such as:
Business Offices
Multi-Housing Unit Common Areas
Apartments
Churches, Mosques
Senior Living Facilities
And many more!
Choose Us To Make Your DFW Business Safer
We are available for service 24/7/365 and our experts can get into your site within hours of being contacted. So for a fast, reliable, secured & experienced professional disinfecting service, call us today at 817-203-2944 or contact us online here.