DFW's Trusted Leader in Restoration and Clean-Up, Since 1976
24/7 Emergency Services
DFW's Trusted Leader in Restoration and Clean-Up, Since 1976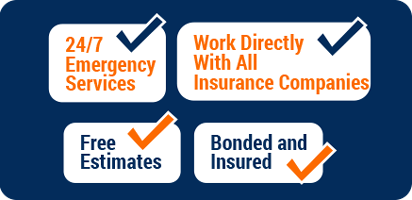 Primary Areas and Causes of Mold in DFW
Mold is a fungus that grows in the form of multicellular filaments called hyphae. These are a large and taxonomically diverse number of fungal species in which the growth of hyphae results in discoloration and a fuzzy appearance. The presence of molds in your home is dangerous as if left untreated can damage property and cause various illnesses such as Asthma, Allergies, Respiratory ailments, Lung cancer (especially black mold) and many more. To get rid of mold early detection and knowing where they primarily occur and what causes them is very important.
Dalworth Restoration is a licensed professional restoration contractor. We offer mold removal and mold remediation services in Hutchins, Irving, Krum, Lake Dallas, and other greater Dallas/Fort Worth areas. We provide free estimates for mold clean up services after an environment company sets a mold assessment and protocol.
So call us today at 817-203-2944 if you need help with any mold issues.
Causes of Molds in DFW Households
Humidity/Moisture
With humidity comes moisture. Any amount of moisture in your house can lead to mold growth. At optimal temperature and level of humidity, it takes only 24 to 48 hours for these fungi to germinate and grow and even less time to spread.
Water Damage
Water intrusions into the house such as flooding, burst pipe, or leaky roof or windows create welcome conditions for mold growth. This increases the damage and makes the restoration process longer, harder, and costlier.
Poor Ventilation
Poor ventilation can lead to mold growth. If you combine moisture with restricted air circulation you will create a humid and moist environment, the ideal environment for mold to grow and thrive.
Primary Areas of Mold in DFW Homes
Every corner and part of a home is susceptible to mold growth. But household mold primarily thrives in damp, humid areas, such as basements, showers, and areas around heating and cooling appliances. This includes carpets, ventilation ducts, and crawl spaces, ceilings, near exhaust fans or recessed lights, drainpipes, gutters, clothes dryer vent near HVAC vents, and so on.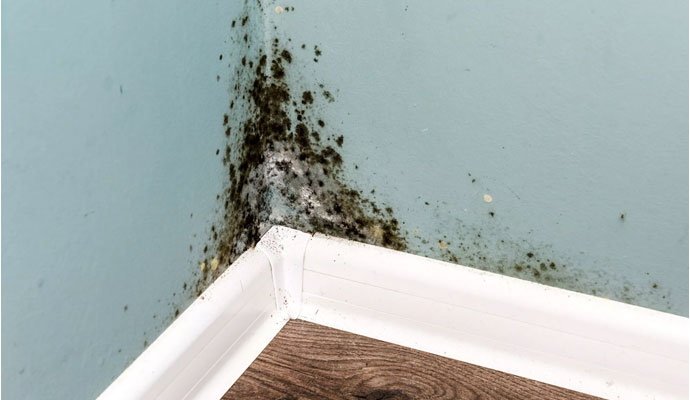 DFW Local Restoration Professional For Mold Damage Solutions
Dalworth Restoration, a fully licensed General Contractor in Texas has been providing mold remediation and clean-up services in North Texas and the DFW Metroplex since 1976. We provide a complete range of services to remove, cleanup, and repair mold and water damage to your home or office such as black mold remediation.
We work within the mold testing assessment and protocol set by the environmental company and follow all the steps guided by state laws during the whole mold remediation process. Upon arrival, our IICRC Certified technicians will use our methodical and well-planned mold abatement and remediation process to clean up mold and repair from your property to your satisfaction.
The products and equipment we use for restoration are from industry best brands that we are partnered with such as SteraMist. We work with most insurance companies and thus understand the insurance industry rules and regulations very well. We will assist you with mold damage insurance claims throughout the completion of the mold remediation process.
Our crews are available 24/7 to dispatch to your property and our experts are standing by to take your call at any time you might need. Other restoration services we provide include such as water damage, storm and flood damage, etc.
So if your home mold test report came positive and you are looking for a reliable mold remediation company to get the job done efficiently then call us at 817-203-2944 or contact online today. We are ready to help you anytime.