DFW's Trusted Leader in Restoration and Clean-Up, Since 1976
24/7 Emergency Services
DFW's Trusted Leader in Restoration and Clean-Up, Since 1976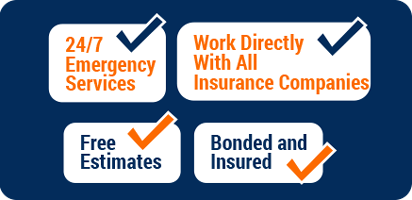 Mold Clean Up Services in Dallas and Fort Worth
Contact Dalworth Restoration if you have water leaks, water damage or mold damage in your residential or commercial property. Our certified and licensed technicians will use a whole building approach to detect, clean up and remove mold from all areas of your home or office. Our mold remediation and water damage restoration services will provide you with a safer, healthier building with improved air quality.
Wall Mold Removal & Wall Insulation
A/C System Water Leak
Construction Services
We are licensed by the State of Texas for Mold Remediation, and we can provide an estimate for our mold clean up services after a mold assessment and protocol have been set by an environmental company. Contact us today for a complete building approach to mold removal, clean up, repair and waterproofing of your home or office. We'll dispatch technicians to your location in our Dallas-Fort Worth service area.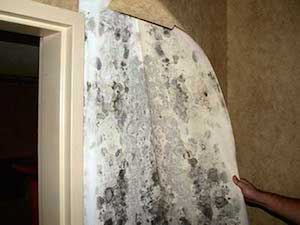 Mold Growth Causes
Mold is a microscopic organism, a type of fungus that grows when conditions are optimal, such as when moisture is present. Mold is often associated with humid, musty, damp conditions that allow it to grow and multiply by releasing spores into the air, and these allergens can cause poor air quality in your home. If structural drying is not performed within 24-28 hours, mold growth can occur because of the following kinds of water damage.
Call Dalworth Restoration at 817-203-2944 the first sign of water damage. We are experts at cleaning up water and repairing water damage.
Mold Detection
If you notice a musty odor or see visible black or white specks along damp or moist walls or surfaces, you may have mold. Some mold may not be visible if it is hiding behind walls, but can still cause mold damage and poor air quality in your home.
Primary Mold Growth Locations
Moisture in any area of your building can provide food for mold growth. Areas in your home or office that can hide moisture and mold problems include: drywall, insulation, wall paper, wall paints, carpet, sheetrock and wood. Our certified cleaning and water damage restoration technicians use advanced equipment, including infrared cameras and humidity moisture meters to detect mold in all areas of your property.
Contact Dalworth Restoration for an estimate for mold remdiation at your residential or commercial property in our Dallas-Fort service area. We provide mold remeditation estimates once a protocol has been set by an environmental company.
Contact Dalworth Restoration for Mold Clean Up
If you live in Argyle, Denton, Flower Mound, Frisco, Justin, Lake Dallas, Lewisville,Little Elm, Ponder, Roanoke, The Colony, or any other city in the DFW or North Texas area, contact Dalworth Restoration for our mold cleanup, mold removal, mold remediation and mold abatement services. Call us today at 817-203-2944. We'll completely restore your property from mold damage.