Dalworth Restoration is a full service water damage restoration and fire damage restoration company in the greater Dallas-Fort Worth Area, and serving the Allen area. Dalworth has been in business in the DFW Metroplex since 1976 with a dedicated focus on excellent customer service, which has made Dalworth a household name. This is why insurance companies also prefer Dalworth Restoration for disaster cleanup services.
When damage has occurred to your home or business in Allen, or anywhere else in the DFW Metroplex, Dalworth Restoration is your trusted restoration company.
Customer Reviews from Allen
Debbie Chute from Allen, TX
May 12th, 2017
John was very professional and the whole experience was excellent considering the circumstances. I will recommend Dalworth to everyone. I already have had great experience getting my floors cleaned, and this was excellent as well. Thank you very much.
Jim Allen from Allen, TX
Mar 16th, 2016
Becky Bell from Allen, TX
Oct 18th, 2014
Good job! Terry was very helpful. David was also very nice. Waiting on estimate for repair.
Testimonials from Allen, TX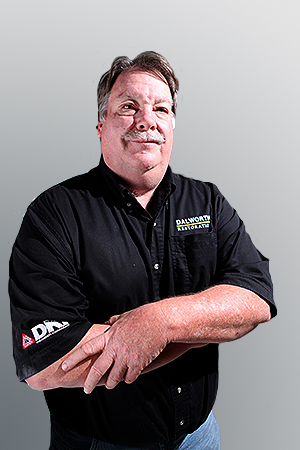 Testimonial from Jill D. from Allen, TX for Water Damage Job
I was given two estimates for the damage to my home. One was for $3014 by another company and Dalworths was $750. The Dalworth people were honest, fair, thorough, timely and always concerned for MY best interest!
Estimate Request from Allen, TX
Roger T. on January 17, 2019 12:07:17am
I am an Energy Auditor, and HERS rater. Two of my customers have crawl spaces that need to be insulated. In my option, encapsulated, insulated and conditioned with a dehumidifier. They are having trouble finding a reasonable estimate and have asked me for help locating a contractor. Give me a call please.
Mustang C. on January 18, 2018 1:11:02pm
Angella Horton
James C. on March 14, 2017 2:38:56pm
Have a leak or animal stain on first floor ceiling, not sure of source. Could be roof, upstairs shower, animals, etc. Have old spot on kitchen ceiling that is about a foot in diameter. Noticed a few days ago, fresh spotting encroaching further into kitchen. I need someone to diagnose the issue and determine appropriate action for repairs.
Greenville Montessor . on January 3, 2017 8:05:16am
Sanjay owner using insurance, didn't have scope yet
George M. on October 10, 2016 1:27:11pm
Ceiling fell in one closet due to ac drip pan leak. Happened one month ago. Needs estimate on repairs.
Greg M. on August 16, 2016 11:04:25am
I would like an estimate on foam insulating my attic.
Michael S. on April 27, 2015 12:32:49pm
Water Heater failure caused water damage to hardwood floors and kitchen cabinets, walls. Garage has damage in walls.
Ryan C. on April 16, 2015 11:51:06am
Hello, We are looking for estimate on removing mold from one and possibly two bathrooms which will probably include regrouting, recaulking, grout cleaning, grout sealing, etc. Thanks!
Mario B. on August 18, 2014 10:04:07am
water damage from rain
Karthik H. on August 9, 2014 10:54:03pm
Hi, I had a fire accident at my house at 1403 Constellation Dr. It needs a total reconstruction. Pls call me to discuss the project Thanks Karthik