DFW's Trusted Leader in Restoration and Clean-Up, Since 1976
24/7 Emergency Services
DFW's Trusted Leader in Restoration and Clean-Up, Since 1976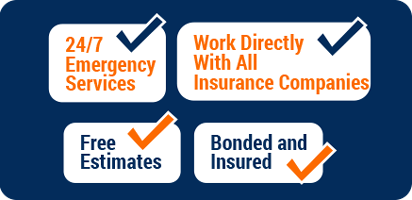 Fire and Water Damage Restoration Services in Bartonville, TX
For decades, Dalworth Restoration, a professional water and fire damage cleanup, restoration, and repair company, has served Dallas-Fort Worth residents and businesses in TX cities, including those in Bartonville. Only highly trained and experienced team members work for us here at Dalworth Restoration. Our reputation is built on the quality of our work and the satisfaction of our customers. We are dedicated to assisting you with your disaster cleanup needs by providing our expertise and solutions.
At Dalworth restoration, the highly experienced and skilled team of professionals takes care of the restoration process in such a way so that our clients are 100% satisfied. Call us today at 817-203-2944 to avail of our services in Bartonville, TX. 
Services That We Provide
Dalworth Restoration offers a wide range of services to cater to the various needs of the people living in Bartonville, TX. We offer the following restoration and cleanup services to those in the Bartonville, TX area:
Rely on Us for the Best Restoration Services in Town
When you have damage to your home or business in Bartonville or the surrounding cities in the Dallas-Fort Worth area, call Dalworth Restoration. We also handle insurance billing for your convenience. Dalworth Repair will double-check that all of the essential insurance billing numbers are right when we file the paperwork for your restoration emergency. A call to the 24-hour emergency hotline if Dalworth Restoration at 817-203-2944 will send one of our experienced restoration teams to your property to rescue and restore it. You can also reach out to us online to learn more about our services!
Completed Jobs from Bartonville
Jim B
August 21, 2018
We arrived onsite within an hour, extracted all the standing water, set up drying equipment to dry the structure. We worked with the insurance company to address any concerns and get the claim closed.