Dalworth Restoration is a full service water damage restoration and fire damage restoration company in the greater Dallas-Fort Worth Area, and serving the Bedford area. Dalworth has been in business in the DFW Metroplex since 1976 with a dedicated focus on excellent customer service, which has made Dalworth a household name. This is why insurance companies also prefer Dalworth Restoration for disaster cleanup services.
When damage has occurred to your home or business in Bedford, or anywhere else in the DFW Metroplex, Dalworth Restoration is your trusted restoration company.
Customer Reviews from Bedford
Testimonials from Bedford, TX
Blogs related to Bedford, TX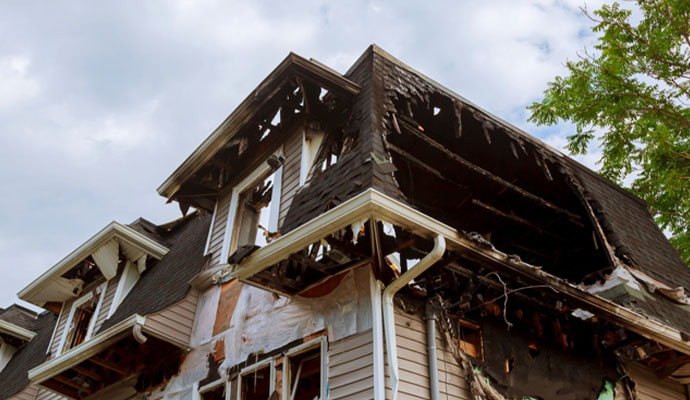 Bedford, TX Fire Damage Restoration Project
Bedford fire damage restoration. Emergency fire and water damage cleanup, repair, and restoration in Bedford, TX.
Estimate Request from Bedford, TX
Cody C. on December 4, 2018 1:18:10pm
Hello - I am the Claims Manager for Atlas General, and we are looking into using a vendor to obtain competitive contractor bids on existing property claims. How would we go about getting you involved in that or using your services? Thank you.
Sandra D. on February 11, 2017 4:19:58pm
cci and has toilet that overflowed needs everything dried, unsure of the amount affected
Marsha W. on November 18, 2016 2:53:16pm
Rug cleaning and repairs.
Patsy S. on September 21, 2016 8:05:04am
Referred through Angie's List AC drip pan leaked several days ago, 2-3 areas wet.
Melinda G. on August 25, 2014 12:37:29pm
smell odor coming from bathroom
GREEN OAKS PHYS . on May 27, 2014 8:44:11am
water damage from rain
Chris F. on May 2, 2014 5:30:17pm
hot water heater broke a week ago, need a rebuild estimate
Elna C. on November 6, 2013 10:26:11am
Water heater leak failure in his mothers home