Dalworth Restoration is a full service water damage restoration and fire damage restoration company in the greater Dallas-Fort Worth Area, and serving the Fort Worth area. Dalworth has been in business in the DFW Metroplex since 1976 with a dedicated focus on excellent customer service, which has made Dalworth a household name. This is why insurance companies also prefer Dalworth Restoration for disaster cleanup services.
When damage has occurred to your home or business in Fort Worth, or anywhere else in the DFW Metroplex, Dalworth Restoration is your trusted restoration company.
Dalworth Restoration offers the following services to those in the Fort Worth area:
Customer Reviews from Fort Worth
Case Studies in Fort Worth, TX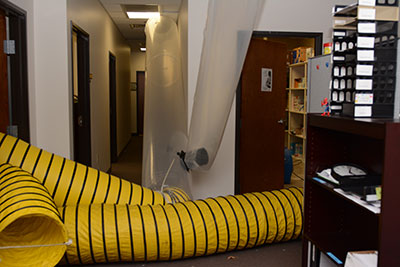 Water Damage Cleanup Case Study in Fort Worth, TX
A water damage restoration project was successfully completed in Fort Worth, TX this week by Dalworth Restoration.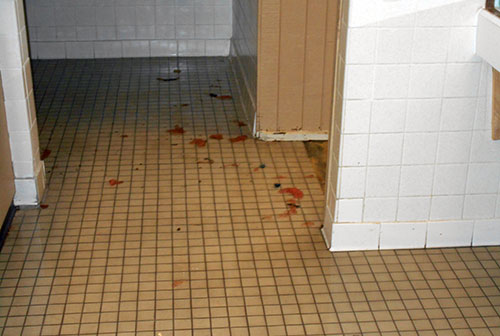 Toilet Overflow Causing Water Damage to Business in Fort Worth, TX
A local non profit business, in Fort Worth, TX discovered a toilet had overflowed and ran all night causing water damage to business
Awards won in Fort Worth, TX
Blogs related to Fort Worth, TX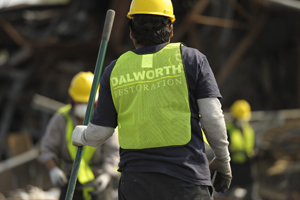 Expert Mold Cleanup Services in Dallas, TX
It Takes an Expert to Wipe Mold Out in Dallas, TX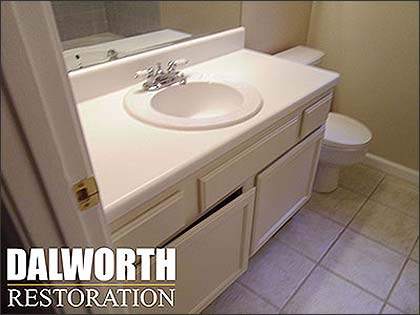 Emergency Toilet and Sewage Overflow in Dallas - Fort Worth, TX
Tips for preventing a toilet and sewage overflow emergency situation by Dalworth Restoration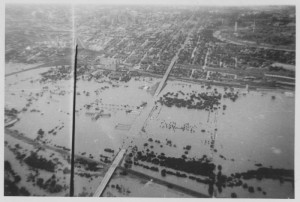 The Big Fort Worth Flood of 1949
Although significant floods occurred in 1908 and 1922, the Fort Worth flood of 1949 surpassed them in the magnitude of devastation and destruction. Intense and persistent rainfall pounded down an estimated 11-inch precipitation overnight, ...
Estimate Request from Fort Worth, TX
Brad D. on January 26, 2019 8:05:09pm
Hello. I am concerned that I may have black mold under the tiling in one of our showers. I was curious if you did estimates. Please let me know if this is possible. Thank you.
Kyle R. on December 8, 2018 8:53:20am
We have water leaking in under the baseboards near the bay windows on the front exterior wall of our home.
Ron V. on August 20, 2018 5:24:34pm
we had a truck fire in our parking Garage and we are looking for an estimate for repairs and cleaning
Kelly W. on July 17, 2018 1:56:20pm
I'm interested in modular office partitions. Please respond via email so I can explain further.
Anthony M. on April 2, 2018 1:21:15pm
Greetings, I'd like to feature a worker from your company in the Texas Environmental Portrait Series. This is a multi-year project that features Texans doing what they do—where they do it (in their environment). Who is the best person to chat with about this? Thank you, Dr. Anthony Mosley
Pam D. on January 26, 2018 11:14:50am
We are a medical office and had an air test done which revealed we have mold in a specific room. We would like someone to come by and identify where it may be and get an estimate for removal.
Kerrie W. on September 7, 2017 4:41:38pm
GAYLORDS/PALLETS FOR DISASTER RECOVERY: Hi, I'm with Recycling and Waste Reduction Company in Fort Worth, TX. We have used gaylord boxes and used wood pallets. We have the capability of delivering these to the Houston area. Please let me know if you need more information, pricing and if we can assist you guys with any disaster recovery needs you may have. Sincerely, Kerrie Wright Recycling & Waste Reduction Company
Contr A. on February 14, 2017 2:07:54pm
customer needs water extraction
Tommy E. on February 13, 2017 4:57:53pm
home toilet overflowed, needs everything dried up
Edmonds L. on January 16, 2017 12:09:40am
5-6 units affected