DFW's Trusted Leader in Restoration and Clean-Up, Since 1976
24/7 Emergency Services
DFW's Trusted Leader in Restoration and Clean-Up, Since 1976
Over 62,000+
Successful Restoration
Projects Complete
24/7 Emergency Services
Free Estimates
Work Directly with All Insurance Companies
Bounded & Insured
Basement Waterproofing Services in Dallas/Fort Worth TX

Water damage can lead to basement flooding, water leaks, high humidity and cracks around basement windows, doors and walls, including structural damage to your residential property. Dalworth Restoration's basement waterproofing experts have the experience, professional drying equipment, and best practices to design and install a complete basement waterproofing system to help protect the structural integrity of your home from water and mold damage. Contact Dalworth Restoration for basement waterproofing and crawl space encapsulation services in our Dallas/Fort Worth Service Area. Dalworth Restoration is the water damage restoration expert in Dallas/Fort Worth and surrounding North Texas cities!
Basement Water Restoration Services
Call Dalworth Restoration today at 817-203-2944 to schedule a time for our professional, bonded and insured inspection team to visit your property in the Dallas/Fort Worth Area to perform a Inspection with a Estimate for basement waterproofing, water cleanup, and water damage restoration services.
Basement Waterproofing System
Contact Dalworth Restoration to repair and waterproof your basement prior to planning your basement refinishing project. Dalworth Restoration's technicians are Clean Trust Certified Technicians with the expertise to effectively perform basement waterproofing and finishing services. You will be amazed with the skill and flexibility of our basement waterproofing experts, waterproofing process, and services. Our technicians work in basements every day and are the best at what they do. Flooded basements, wall cracks and moldy crawl spaces are challenges we specialize in! Dalworth technicians use warrantied and guaranteed products and services, and will finish within two working days in most cases.
Professional Installation Service
24/7 Immediate Response
Inspections
Fast & Clean Installation
IICRC Certified Restoration Crews
Product & Service Guarantee
Basement Waterproofing Benefits
Improves Air Quality
Reduces Humidity
Reduces Allergens
Provides Water, Vapor & Pest Barrier
Prevents Mold & Water Damage
Prevents Structural Damage
Lowers Energy Bills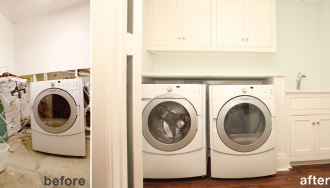 Humidity and water leaks in the concrete walls, foundation and floors of your basement can cause structural problems throughout the home, including cracks around windows and doors. Contact Dalworth Restoration today for your water damage restoration services. Our certified basement specialists will waterproof and repair your basement before structural damage occurs. We will bill your insurance company directly for water damage restoration services in Grapevine, Hurst, Euless, Bedford, Dallas, Fort Worth, Arlington and other North Texas cities. We also partner with one of the leading basement waterproofing contractor network in the US and Canada.