DFW's Trusted Leader in Restoration and Clean-Up, Since 1976
24/7 Emergency Services
DFW's Trusted Leader in Restoration and Clean-Up, Since 1976
Over 62,000+
Successful Restoration
Projects Complete
24/7 Emergency Services
Free Estimates
Work Directly with All Insurance Companies
Bounded & Insured
Carpet Water Damage Restoration in Dallas/Fort Worth TX
After a burst pipe, heavy rains or flooding, the resulting carpet flooding and carpet water damage can be an additional frustration. In most cases, carpet manufacturers void carpet warranties when the latex backing has been water damaged.
Contact Dalworth Restoration following water damage to restore your carpet to like-new condition. We use the latest cleaning and drying equipment to restore water damaged carpet.
Our complete range of water damage restoration services includes carpet damage restoration, property damage restoration, contents water damage restoration and direct insurance billing.
Direct Insurance Billing
Dalworth Restoration will work with your insurance company and adjuster to directly bill your insurance company for services to restore your residential or commercial property carpet to pre-loss condition. Fast action will reduce water cleanup repair costs.
Call us at 817-203-2944 within the first 24-48 hours to minimize water damage and prevent mold damage. We'll provide your with a inspection and estimate for our services to restore your water damaged carpets in our Dallas/Fort Worth Service Area.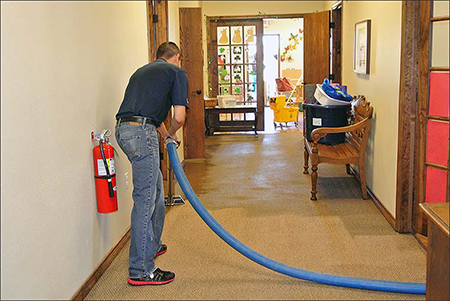 24/7

Immediate Response

Dalworth Restoration's water damage restoration teams have the expertise, training and steam cleaning and drying equipment to clean, repair and restore flooded carpets. Call our 24/7 emergency hotline at 817-203-2944. We'll dispatch our technicians to restore your flooded carpet in Dallas/Fort Worth and North Texas Area.
Why Choose Dalworth Restoration
Available 24/7 Every Day
On Site In About An Hour
Excellent Customer Service
State-Of-The-Art Drying Equipment
Steam Cleaning Method
Our carpet & upholstery steam cleaning method removes staining, residue and odors. We use the hot water extraction method to remove dirt, grime and allergens from your carpets. Steam cleaning is the preferred carpet cleaning method recommended within carpet warranties and by most carpet manufacturers including Shaw Industries, the largest carpet manufacturer in the world.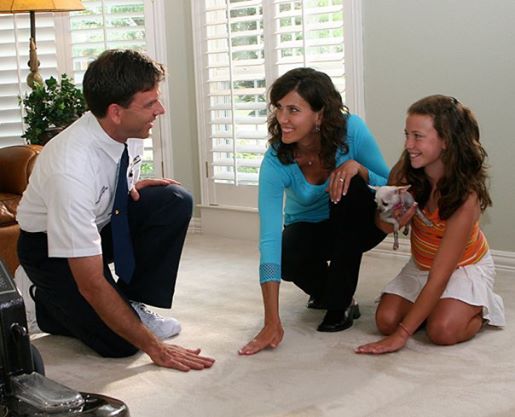 Ozonation Restoration Process
After steam cleaning is complete, we use our ozonation restoration process to restore your carpet, furniture, draperies and upholstery by removing smoke, mold and pathogens.
Pathogen and Allergen Removal
Call us at 817-203-2944to dispatch our water damage restoration technicians to your property in our Dallas/Fort Worth Service Area to cleanup and restore your carpet, furniture and upholstery to pre-loss condition.
Video: Dalworth Restoration Service for Carpet Water Damage in Dallas/Fort Worth