DFW's Trusted Leader in Restoration and Clean-Up, Since 1976
24/7 Emergency Services
Over 66,200+
Successful Restoration
Projects Complete
24/7 Emergency Services
Free Estimates
Work Directly with All Insurance Companies
Bounded & Insured
Bathroom Sink Overflow Dallas-Fort Worth
Problems with the bathroom sink overflowing may be caused by clogs that form over time or by sudden obstructions. The cleanup has to be done immediately in order to prevent more and more severe water damage. Without the assistance of a professional, it may be impossible to thoroughly clean up, dry, or dehumidify a flooded area that was caused by an overflowing bathroom sink. Dalworth Restoration is here to assist you in mitigating the effects of water damage caused by a variety of overflows.
Dalworth Restoration uses the most reliable and effective solution available to clean up after an overflowing bathroom sink. Our knowledge and equipment will clear up any mess caused by an overflow as well as surplus water, and our water damage cleaning may assist in the prevention of mold growth and other problems caused by poor drying leaving behind residual dampness. So for further assistance in Weston, Highland Park and other cities around the Dallas-Fort Worth Area call us at 817-203-2944 or click here for a free inspection and estimate.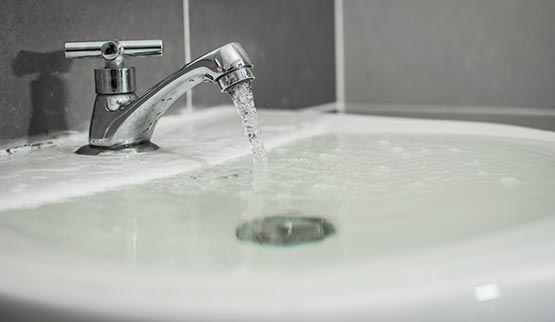 Causes of Bathroom Sink Overflow
Here are the common cause of Bathroom Sink Overflow-
A sink may get severely clogged by things like hair, soap, toothpaste, and other items that are often found in bathrooms.
Children often like to play in and around sinks, which may result in them being clogged with tiny toys. Other dirt, items, or accumulation farther up the line might produce jams or overflows if it gets caught.
If you forget to turn off a faucet, even if there is just a minor obstruction in a pipe or line, you might end up with a significant overflow.