Furniture Restoration after Fire, Smoke, or Water Damage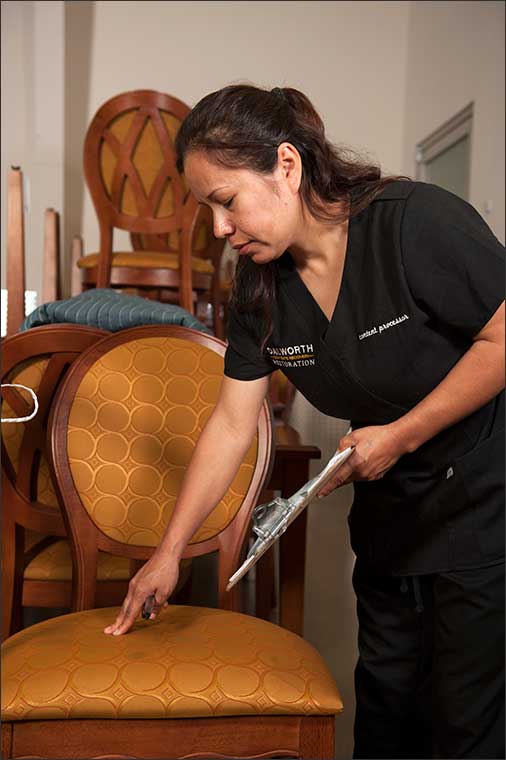 Furniture Restoration Services
Since 1976 Dalworth Restoration has been in the fire, water and contents damage restoration business in the Dallas-Fort Worth area. We have the expertise to cleanup and remove damaged debris and offer expert Contents Pack-Out, Storage and Cleaning services for your home or business.
We'll handle contents clean up and restoration promptly and professionally.We are an experienced fire and water damage restoration company and offer free contents estimates and expert Contents Pack-Out, Storage, and Cleaning services.
Fabric, Wood, & Leather Furniture Restoration Services
Dalworth Restoration restores furniture, upholstery, draperies, fabrics, rugs, and carpeting from water damage, fire damage, and smoke damage using specialized cleaning methods and advanced contents restoration methods.
Our certified and licensed technicians provide these furniture restoration services:
Leather Furniture Restoration
Professional Customer Service
24/7 Emergency Service 365
FREE Inspections
Call us at 888-778-9693 to restore your furniture and contents.
Furniture Damage Assessment
Furniture restoration following fire, smoke and water damage begins with a damage assessment. Dalworth Restoration's Contents Restoration Team will determine the extent of your furniture damage and determine the cost to repair versus the cost to replace furniture, so you can have reasonable expectations about the restoration of your furniture and our contents restoration services. We'll provide you with a complete and FREE damage assessment following the FREE inspection of your furniture before we begin the furniture restoration process.
Contact us today to find out more about all of our contents restoration services to repair and restore your personal items.
Professional Contents Team
Dalworth Restoration's call center is standing by to take your call and is ready to dispatch a professional contents team to your location in our Dallas-Fort Worth area Dallas-Fort Worth service area to sort, pack, transport, clean and restore your furniture, upholstery and other contents.
Contents Restoration Services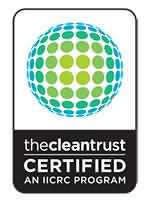 Dalworth Restoration's technicians are expert at restoring and repairing furniture and these contents restoration services:
Why Choose Dalworth Restoration
All of Dalworth Restoration's technicians are IICRC Clean Trust Certified Technicians with the experience and training to safely and effectively perform our furniture contents restoration and water damage restoration services according to IICRC certifications and industry standards.
IICRC Certified Restoration Crews
Certified, Licensed and Insured Cleanup Services
State-Of-The-Art Cleanup and Drying Equipment
Excellent Customer Service
On Site In An Hour
If you live in Dallas, Fort Worth, or Arlington, contact us today to start your contents restoration job. We'll dispatch our contents team to your home or business in our Dallas-Fort Worth service area for a FREE inspection and a FREE estimate. We'll also work directly with your insurance company to file your furniture contents damage claim.