Commercial Disaster Restoration Services in DFW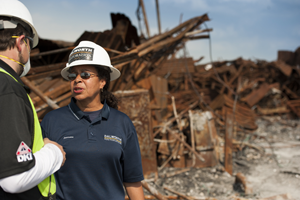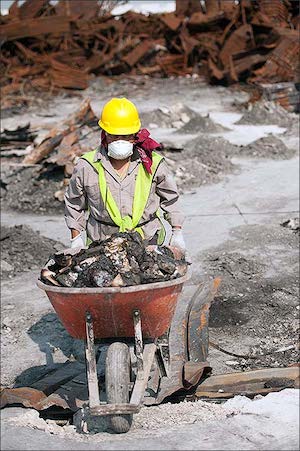 Dalworth Restoration has been a leader in commercial disaster emergency restoration services in the Dallas-Fort Worth for nearly 40 years. We are a fully licensed general contractor and construction company in the state of Texas. Our high level of service, standard of care and expert, licensed and certified crews set us apart from the competition.
To help you return to business faster following a disaster, our North Texas comprehensive disaster restoration services include:
Contact us today at 817-203-2944 to schedule one of our professional project managers to visit your location to discuss how we can restore your property to pre-loss condition. We will survey the property damage and create a preparedness plan of action that supports the economic recovery of your North Texas business.
Disaster Emergency Restoration Services
Complete Project Management
Water Damage Restoration
Fire Damage Restoration
Mold Remediation
Construction & Reconstruction
Contents Restoration
Air Sealing
Insulation
Energy Services
Commercial Energy Services & Energy Audits
Board Up & Roof Tarping Service
Temporary Fencing
Temporary Power & HVAC - Heating, Ventilation & AC
Smoke Damage Restoration
Smoke Odor Removal
Air Duct Cleaning & Repair
Dehumidification, Mold & Environmental Remediation
Structural Repair
Remodeling & Building Repair
Interior Design Services, Dalworth Design Team
New Carpet & All Types of Flooring
Document & Information Recovery
Magnetic Media Recovery & All Forms of Tape
Electronics Equipment Recovery & Decontamination
Film Media Recovery, X-rays, Micro Film & Fiche
Book & Special Collection Recovery
Vacuum Freeze-drying & Desiccant Drying
Historical Collection & Artifact Recovery
Production Facilities & Equipment
For commercial restoration services and disaster recovery estimates in Dallas-Fort Worth, call us at 817-203-2944.
Commercial Property Inspections
We service many commercial sectors and perform commercial property inspections for properties including office buildings, hospitals, nursing homes, churches, schools and hotels. We'll inspect your commercial property to survey the damage, determine an emergency restoration plan that includes our disaster cleanup services. Our project managers, restoration crews and construction crews will create timelines to restore your commercial property to business operations as soon as possible. We'll provide you with a FREE estimate before we begin work. Contact us now for an emergency restoration crew to be dispatched to your North Texas site.
Storm & Flood Damage Restoration Services
Water leaks or storm and flood damage can cause structural damage and mold damage to your building if the water is not cleaned up within 24-48 hours. During our flood and storm damage restoration process and our FREE structural water damage inspection we'll provide a water damage cleanup solution with the water damage classification and extent of water damage included in out detailed FREE estimate to property owners in our Dallas-Fort Worth service area.
Contact Dalworth Restoration
Contact us immediately at 817-203-2944 for 24/7 emergency service following fire, smoke, storm or flood damage to minimize structural repairs to your North Texas commercial property. We'll perform emergency water damage and fire damage restoration promptly and professionally - to your satisfaction and peace of mind. All of our restoration, construction, contents cleaning and energy services are backed by the Dalworth Customer Satisfaction Guarantee.