DFW's Trusted Leader in Restoration and Clean-Up, Since 1976
24/7 Emergency Services
Over 68,150+
Successful Restoration
Projects Complete
24/7 Emergency Services
Free Estimates
Work Directly with All Insurance Companies
Bonded & Insured
Disaster Insurance Claims Assistance in Arlington, Frisco, & Plano
North Texas is highly prone to natural disasters that include tornados, floods, thunder, hail, and wind storms. Local residents are vulnerable to storm chasers who show up at the front door following a storm and providing fraudulent insurance claims. Don't get cheated on your restoration claim! Let the proven professionals from Dalworth Restoration assist with the insurance claim process to ensure a fast turnaround at your full coverage limit.
That is why you need a professional licensed restoration company like Dalworth Restoration to help you not only in fixing your disaster-damaged property but also give you insurance claims assistance for FREE! We have served local residents since 1976. We work in Azle, Burleson, Crowley, Duncanville, Euless, Frisco, and all other Dallas/Fort Worth areas. So call us today at 817-203-2944 for a Free Estimate and Inspection.
Dallas/Forth Worth Disaster Insurance Claim Obstacles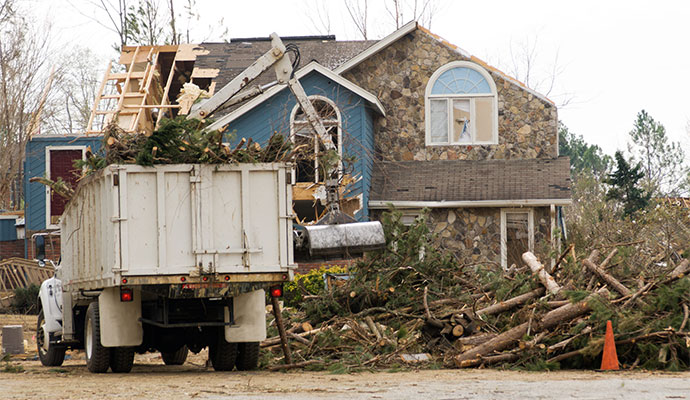 Some individuals believe that, if there is an error in the claim, rates will go up or their policy will be canceled.
Some policyholders struggle to file a valid claim because of unclear wording in their policies.
Some customers make excessive claims for minor items, leading to higher premiums.
Those who do not file their own claims often endure delays in the claim process.
Many fall prey to storm chasers who target elderly or uninformed individuals with aggressive sales tactics.
Public Adjusters, when involved, take 10% of your claim amount.
Some individuals fail to pay the deductible, complicating the claim.
Many insurance companies routinely deny or underpay claims, realizing that only about 20% of denied claims are challenged.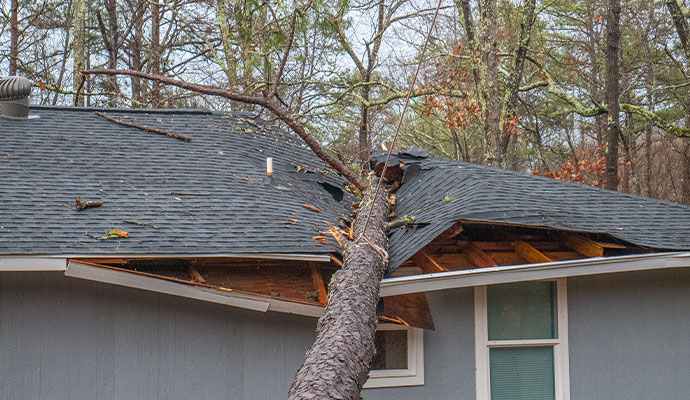 Why Choose a Restoration Contractor for Insurance Claim Assistance
The advantages of having a local restoration contractor assist with a disaster damage insurance claim include:
Contractors typically provide insurance assistance for free.
A free inspection can help you determine the accurate level of damage done by the storm.
A local, licensed, insured and bonded restoration company will be more reliable than an outside contractor.
This eliminates the expense of hiring a public adjuster.
The company can help you understand the insurance claim process.
Insurance Claim Services Offered by Dalworth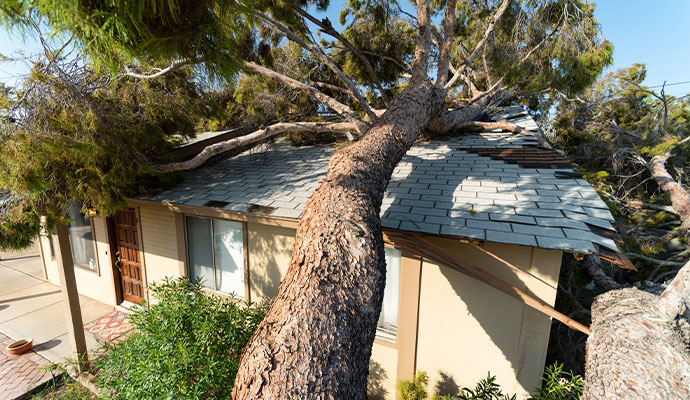 We bill and work directly with most insurance companies to file your claim for our restoration services while we are on-site for completing the job.
Our professional team will work with your insurance company to bill for all kinds of disaster damage insurance claims: Disaster clean up, the restoration plan, coronavirus disinfecting, and much more.
We also assist in issuance claims for other kinds of damages such as fire damage, water damage, mold damage, etc.
We work directly with your insurance company to come to an agreement on insurance coverage for our restoration services.
We'll verify with your insurance company the repairs, replacements, and upgrades covered by your insurance.
We'll also work with you to offer the best pricing on code and improvement upgrades not covered by insurance.
We provide service for both residential and commercial properties. Commercial properties we restore include Office Buildings, Hospitals, Hotels, Nursing Homes, Churches, Schools, Day Care Centers, Apartments, Health Care Facilities, Assisted Living, Rental, and many more.
Let Dalworth Restoration Assist with Insurance Claims for Your Dallas Home or Business
There are lots of reasons why Dalworth Restoration is the ideal company to contact for assistance with insurance claims in Dallas, Fort Worth, Arlington, Frisco, Grand Prairie, and other cities throughout the Dallas-Fort Worth metropolitan area. Some of the most common reasons include:
Professional Service
Available 24/7 Everyday
Quick Response Time
Excellent Customer Service
FREE Inspections
FREE Estimates
Insurance Billed Direct
IIRC Certified Crews
State-Of-The-Art Equipment
So to get the best disaster damage restoration and free insurance claim assistance package for your home or business call us today at 817-203-2944 or contact us online. Our 24/7 client service representatives will be there to help you in no time.