Fire Damage Restoration Service in the Dallas-Fort Worth Area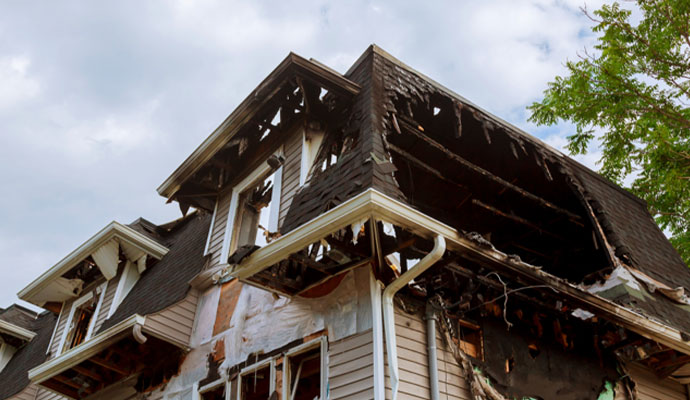 Why Choose Dalworth Restoration for Fire Damage Restoration?
Our certified and experienced professionals understand that the last thing you need when you have fire damage to your home is more stress than you already have. We will handle your emergency fire damage clean up and repairs promptly and professionally - to your satisfaction and peace of mind. Dalworth Restoration will: estimate the extent of your fire damage; bill your insurance; take care of content restoration and storage; as well as complete all necessary fire damage reconstruction of your property or business. We will do everything we can to return your life back to normal and as soon as possible, as though your fire damage emergency never happened.
We provide 24/7 emergency service all year long
Quick response time
Free estimate with one of our certified specialists.
Our technicians are IICRC Certified
We will take care of all communications with the insurance companies regarding the restoration work until it's done.
We offer demolition & reconstruction services
---
How Dalworth Restoration Handles Fire Damage Restoration
There is always residual damage in fires, such as smoke damage, fire odor, soot damage, or ash. While extinguishing house fires, there is usually quite a bit of water damage. Dalworth Restoration will restore and rebuild the fire damaged properties. We have developed a process to take care of fire, smoke, and water damage.
Fire and Smoke Damage Assessment
Smoke damage usually falls into four categories:
Wet smoke - usually results from a low heat or smoldering fire. The smoke from a wet fire has a pungent odor and a sticky, smeary texture.
Dry smoke - results from a fast burning and high temperature fire.
Protein smoke - discolors paints and varnishes and has an extreme pungent odor. It is essentially invisible.
Fuel oil soot smoke - result from furnace smoke returns that cause dangerous oily soot.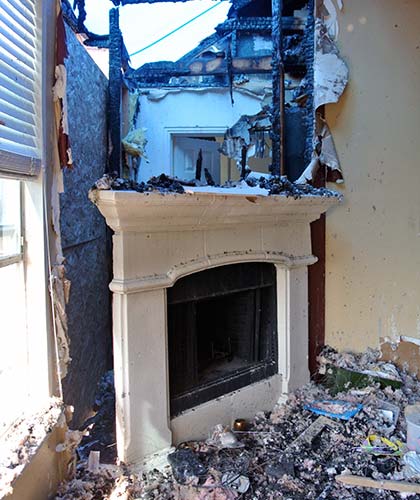 Soot and Smoke Odor Removal and Deodorization
Dalworth Restoration uses various methods to remove and repair fire, smoke and water damage. Soot and smoke odors require specialized equipment to be removed, not just covered up. Our deodorization equipment and supplies are used to penetrate cracks and crevices; and neutralize and eliminate smoke and odors. Additionally, the entire contents of the affected property are packed up and cleaned thoroughly at our specialized facility.
Structural Fire Cleaning Services
Our house fire clean up crews deep clean all hard surfaces in your home, such as floors, appliances, cabinets and walls. Dalworth Restoration fire damage and remediation company also cleans soft surfaces, such as carpets, rugs and upholstery.
Microbial Decontamination of Fire Damaged Houses
Your HVAC (heating, ventilation, air condition) and crawl spaces will be dried, cleaned and then treated with Hepa filtration to sanitize and decontaminate your home.
Post Fire Damage Structural Repair and Restoration
Dalworth Restoration is a licensed, bonded and insured full service fire damage repair company. Our post fire damage restoration services and fire damage remediation crews are available 24/7 to repair, rebuild, and restore your home after any fire, smoke, or water damage devastation. Call Dalworth Restoration, anytime 24/7, for emergencies due to fire damage. We are experienced in fire and water damage remediation removal, clean up, repair, smoke damage restoration, soot damage remediation, and property rebuilding.