DFW's Trusted Leader in Restoration and Clean-Up, Since 1976
24/7 Emergency Services
Over 68,150+
Successful Restoration
Projects Complete
24/7 Emergency Services
Free Estimates
Work Directly with All Insurance Companies
Bounded & Insured
Storm, Water & Fire Damage Restoration in Celeste
There's no telling when an accident may occur however whenever it does, it leaves your property damaged and you in unprepared circumstances. Repairs and restorations are already quite an exhausting thing to do, taking care of the insurance claims works as another add-on to your mental stress.
At Dalworth Restoration, we provide you with aids for any kind of damage to your property along with providing assistance in claiming insurance. Our IICRC-certified restoration crew knows exactly how to handle every situation when damage requires restoration or reconstruction at your home or office in Celeste. 
If a passing storm, flood, or fire accident has damaged your home or office building in Celeste, keeping it damaged will only lead to further additional costly damages. Call Dalworth at 817-203-2944 or click here to set up an appointment. We are a family-owned and operated restoration company serving Celeste and the rest of the Dallas-Fort Worth Metroplex since 1976.
Assistance with Insurance Claims
The expert service team at Dalworth will make sure that all the building codes and requirements are adhered to while we rebuild your residence or business in Celeste, Texas. At Dalworth, we understand very well how tough it is to claim insurance while going through a devastating situation. Hence, to make the whole process convenient for you, we provide assistance in insurance billing.
We will make sure that all the required insurance billing codes are correct when we help you prepare the paperwork you will file to your insurer.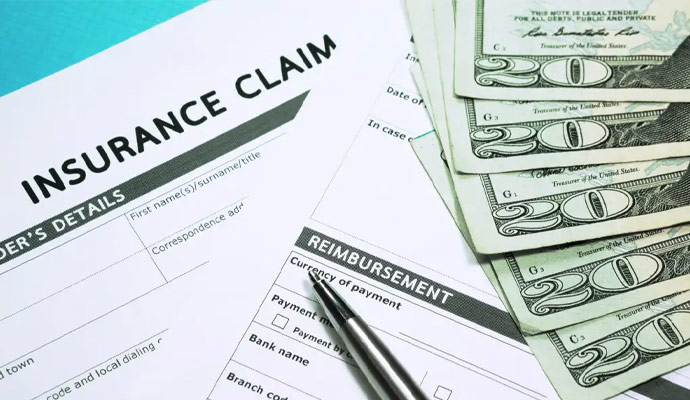 Emergency Board Up & Tarping Services in Celeste, Texas
When your residential and commercial building sustains fire, water, or storm damage, the structural integrity might fall at risk. In addition to that, restoration work can be time-consuming, and hence the establishment needs protection from vandals, intruders, and additional exposure to the weather while the restoration is done. That is why at Dalworth we offer you emergency board-up & roof tarping services in Celeste and other cities that we serve.
Restoration Services by Dalworth
Let Dalworth Be Your Restoration Specialist in Celeste
For more than 40 years, Dalworth has been the name to know and trust for damage restoration in Celeste, TX. We have set the industry standard for residential and commercial customers when it comes to restoration needs. We have a 24/7 emergency response team to dispatch to your site anytime and can be on-site in about an hour. Dial 817-203-2944 or contact us online to get the best restoration solutions and services in your locality.