DFW's Trusted Leader in Restoration and Clean-Up, Since 1976
24/7 Emergency Services
Over 68,150+
Successful Restoration
Projects Complete
24/7 Emergency Services
Free Estimates
Work Directly with All Insurance Companies
Bounded & Insured
Water & Fire Damage Restoration in University Park, TX
At University Park, TX, Dalworth Restoration has been providing restoration services since 1976. These services include restoration after water, fire, or storm damage, and removal or remediation of mold. We are a full-service restoration and construction company licensed to serve restoration and cleanup services.
With nearly 50 years of industry expertise, Dalworth Restoration has become the top restoration company in the DFW area. Our restoration team is certified and well-equipped to serve our customers. Get the services from us with a phone call at 817-203-2944 or request an appointment by clicking here.
An Overview of Our Water & Fire Damage Restoration Services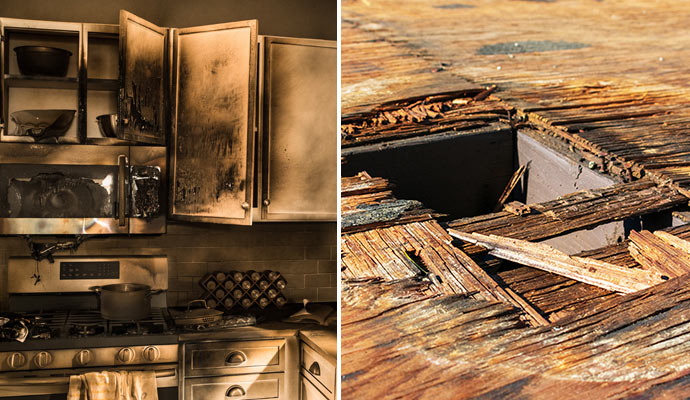 Water and fire damage restoration services are essential for homeowners and businesses that have experienced damage from water or fire. These services provide an immediate response to mitigate the damage and prevent further harm to the property.
Water damage restoration services include removing excess water, drying the affected areas, and repairing any damage caused by the water. This may include repairing or replacing damaged flooring, walls, and other structures. Water damage can lead to mold growth and other health hazards, so it's important to address the problem promptly.
Fire damage restoration services involve cleaning up the damage caused by fire and smoke. This may include removing debris, cleaning soot and smoke damage, and repairing or replacing damaged structures. The consequences of fire damage can be severe, but restoration services can help to lessen the effects and return the property to its pre-loss state.
Contact Dalworth Restoration for The Best Restoration Services in University Park
Always get in touch with Dalworth Restoration if you need restoration services for water, fire, mold, storms, or other disasters. We also provide commercial restoration services to save businesses in University Park, TX. Learn more about us at 817-203-2944 and get the required service for you.