DFW's Trusted Leader in Restoration and Clean-Up, Since 1976
24/7 Emergency Services
Over 68,150+
Successful Restoration
Projects Complete
24/7 Emergency Services
Free Estimates
Work Directly with All Insurance Companies
Bounded & Insured
Fire & Water Damage Restoration Services in Luella, Texas
Dealing with water or fire damage after disasters and fire incidents can be a big hassle. But you must take the necessary steps to avoid unwanted financial damage to your personal assets. If the restoration process is not initiated at the right time, the financial loss will become too extensive to deal with.
Dalworth Restoration understands the situation that you are going through. We also know how eagerly you want to restore your properties to their previous condition. Our experts have been providing restoration services to thousands of homes across Texas for nearly 40 years. We exactly know how to provide the necessary treatments to your damaged property elements.
Our restoration services are available 24/7 in Luella, Texas. Just call us at 817-203-2944 or contact us online to start your restoration process right away!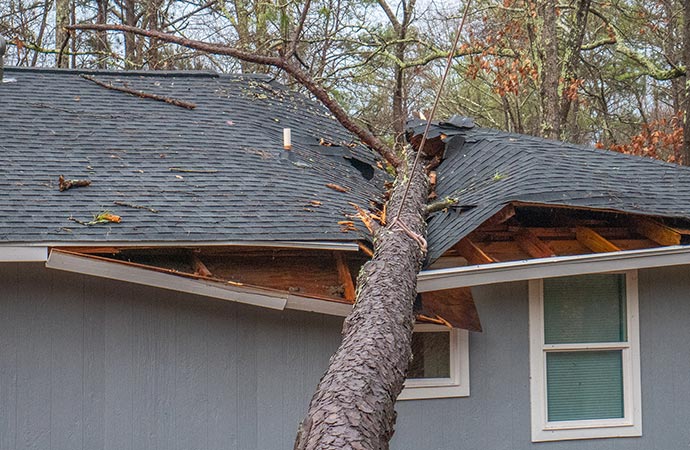 Our Storm & Flood Damage Restoration Services in Luella
Besides our superior water and fire damage restoration services, we also offer effective storm and flood damage restoration services.
Wind Damage Restoration: Storms can cause serious wind damage to your properties. Our restoration team is always ready to restore your damaged properties anytime you call for us.
Hail Damage Restoration: Hail storms pack some serious punches to your roofing. The damaged parts will keep spreading the damage gradually if you don't aim to stop them in time.
Tree Damage Restoration: During heavy thunderstorms, it is not unusual when a whole tree falls into your building and causes a lot of damage. Call our restoration services anytime if you are in a situation like this.
Our Expertise Is backed by Years of Experience
The expert technicians of Dalworth Restoration have been assisting the families and businesses of Texas for more than 40 years. Our expertise covers every kind of treatment that your damaged properties need.
You can reach us anytime for our restoration support in Luella, Texas. Our very supportive customer care will listen to all the details you can provide and prepare a restoration plan immediately.
Just call us at 817-203-2944 or contact us online to learn more about our services!