DFW's Trusted Leader in Restoration and Clean-Up, Since 1976
24/7 Emergency Services
Over 68,150+
Successful Restoration
Projects Complete
24/7 Emergency Services
Free Estimates
Work Directly with All Insurance Companies
Bounded & Insured
Fire & Water Damage Restoration Services in Weatherford
Since 1976 Dalworth Restoration has been a renowned name in North Texas for its restoration services. The bonded and insured company has gained professional experience both in commercial and residential fire and water damage restoration services with reliability among its hundreds of customers.
If you are facing any restoration issues in your home, our IICRC-certified technicians in Weatherford are 24/7 available to respond to your emergency call and come up with first-class restoration services.
What you are waiting for. Dial 817-203-2944 and set a free appointment with our service team at your convenience. To reach us online click here.
Why Weatherford Residences Need Immediate Restoration Service
Water damages like water pipe breaks, roof leaks, plumbing overflows, etc. are not some mere problems that you can go worry-free- you need to take urgent measures! To secure your home from the aftermath, a proper and immediate restoration is a must.
Any of these untreated water damages can cause several disturbances. Water stains, structural damage, electrical hazards, and even health issues may appear due to mold or mildew growth and degradation of indoor air quality. To avoid other adverse situations like bad odor or pest infestation you must contact an expert.
Our smoke and soot restoration, smoke odor removal, duct system smoke removal, etc. services can also give you relief from post-fire damage complications.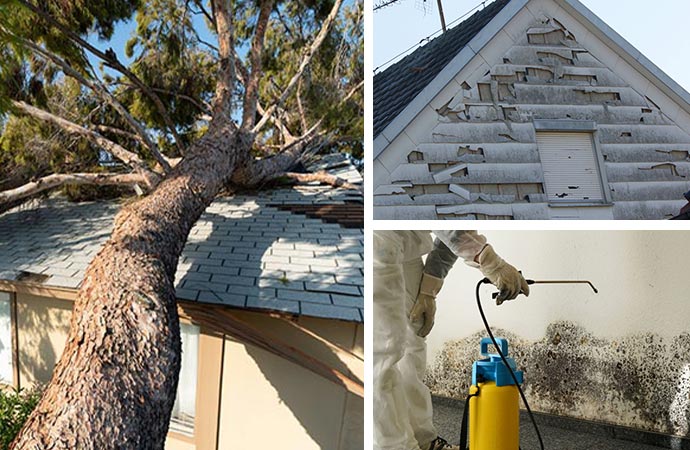 Rely on Dalworth Restoration for Professional Restoration
When water or fire damage breaks out, it comes with invisible risks and sufferings with them. But, timely measures can save the property owner's day. So, don't hesitate to call us for support. We are available at 817-203-2944 and online by clicking here.