DFW's Trusted Leader in Restoration and Clean-Up, Since 1976
24/7 Emergency Services
Water, Fire & Storm Damage Restoration in White Settlement
Has unexpected water, fire, or storm damage rendered your residence unlivable? No need to fret. Dalworth Restoration is a leading restoration firm serving White Settlement and surrounding DFW cities. With decades of expertise, we'll return your water, fire, or storm-affected property to its original condition. For restoration help, call us at 817-203-2944 or click here to explore our services further.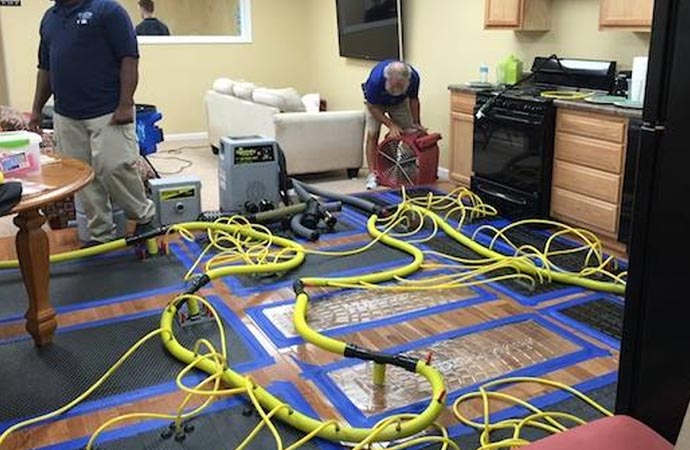 We're Your Trusted Restoration Expert in White Settlement and Fort Worth
When disaster strikes and your property faces damage from water, fire, storms, or other unforeseen events, you need a reliable restoration expert. Dalworth Restoration is your trusted restoration partner in White Settlement. With decades of experience, our team of certified professionals is committed to excellence and stands ready to restore your property to its pre-damaged condition. Choose us for the following:
Expertise and experience: Our team consists of experienced restoration professionals who follow industry best practices.
Latest equipment: We employ state-of-the-art equipment and industry-leading techniques to ensure efficient and effective restoration.
Complete restoration: From water, fire, and storm damage to mold remediation and more, we offer a complete suite of restoration services.
More Fire and Water Damage Restoration in White Settlement
At Dalworth Restoration, we provide numerous restoration service designed to meet each client's needs. In White Settlement, let us assist you with:
Trust Dalworth Restoration to Restore Your Water or Fire Damaged Property in White Settlement
When water or fire damage strikes your property, restoration can seem complex. That's where Dalworth Restoration steps in as your trusted partner, specializing in returning properties affected by water and fire damage to their best condition. With a wealth of experience and a team of certified professionals, we strive to provide comprehensive restoration services that will breathe new life into your damaged property.
Simply, dial 817-203-2944 to access our restoration support in White Settlement, or click here to learn more about our services. Check out our reviews to see our customers' feedback.