Water Damage Restoration in the Dallas-Fort Worth Area

Request a FREE estimate
Fill out the form below and a water damage restoration specialist will contact you shortly.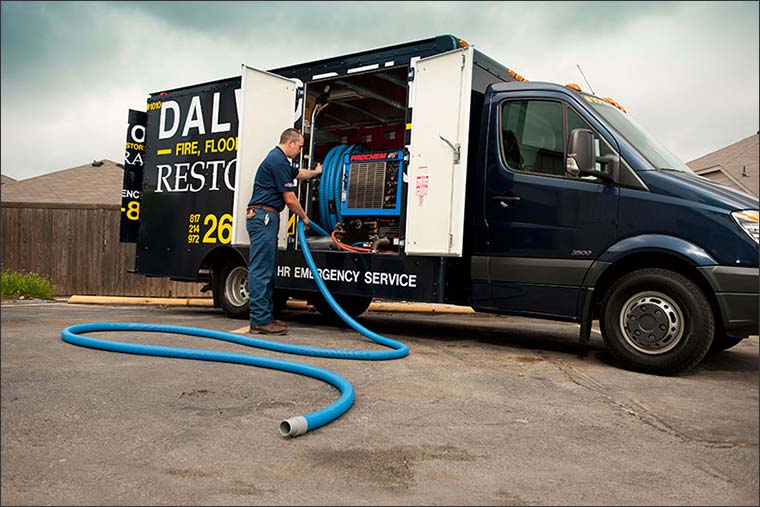 Why Choose Dalworth Restoration?
Dalworth Restoration has been in the water damage clean up business in the Dallas-Fort Worth Metroplex since 1976. We have the expertise to get your water removed and your home dried out thoroughly and in a timely fashion. Our certified and experienced professionals understand that the last thing you need when your house floods is more stress than you already have. We will handle your emergency water damage clean up and repairs promptly and professionally to your satisfaction and peace of mind. We will estimate the extent of your flood or water damage, bill your insurance, perform water extraction and water removal, take care of content restoration and storage as well as complete all necessary water damage reconstruction of your property or business.
We provide 24/7 emergency service all year long
Quick response time
Free estimate with one of our certified specialists.
Our technicians are IICRC Certified
We will take care of all communications with the insurance companies regarding the restoration work until it's done.
We offer demolition & reconstruction services
Dalworth Restoration is Here to Help With The Following Water Damage Services
We will do everything we can to return your life back to normal and as soon as possible, as though your water damage emergency never happened. No other emergency water damage repair company in Dallas-Fort Worth has more experience, equipment, and training in the science of structural flood and water damage drying than Dalworth Restoration. Many water damage restoration companies from around the country come to our Dallas, Texas facility to learn from us how to properly extract, remove and clean up a flooded home.
Storm and Flood Damage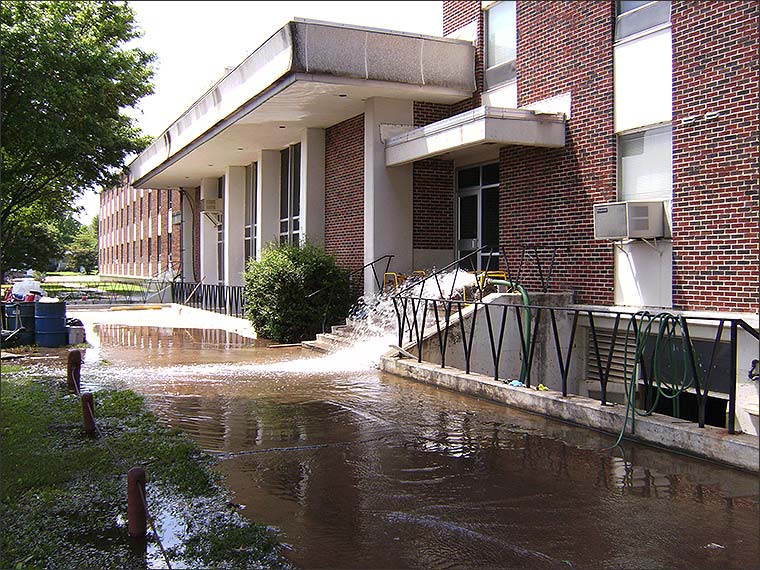 Water damage exposure to storm is high as the metroplex sits squarely in tornado risk zone. Tornados can be very dangerous and are often deadly as they can destroy both life and property and do so within minutes and at times, without warning. Winds can be as fast as 300 miles per hour, while a tornado can move forward as fast as an average vehicle on the highway. Naturally, that kind of speed and force can be very powerful and destructive. Dallas residents can read about tornadoes and safety measures to better prepare for them. Tornadoes are a real risk in the Dallas-Fort worth metroplex, so general knowledge about these storms and flood safety tips are recommended.
Storm and Flood Damage | Roof Leak Repair | Restoration after Flooding | Flood Safety Tips
---
Carpet Water Damage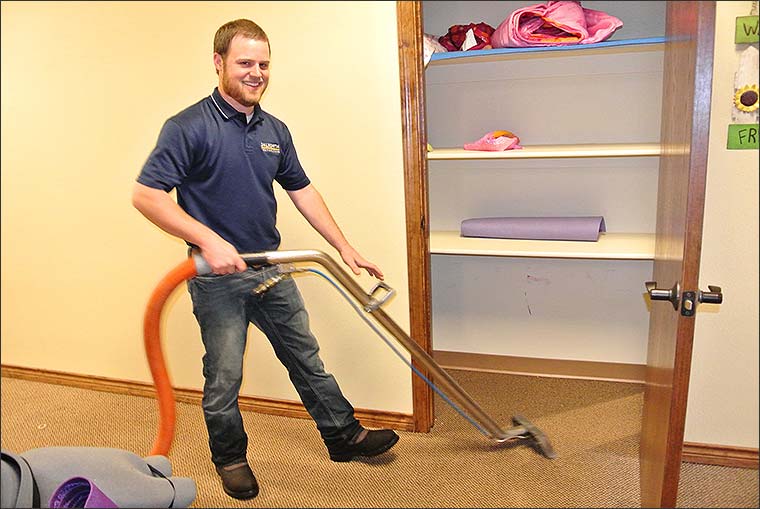 Any water damage to your Dallas Fort Worth property is stressful and frustrating. In most cases, regardless of the magnitude of the flood, carpet manufacturers void carpet warranties as water damage usually weakens the latex backing on the carpet. However, the main thing to remember is to act fast to contain the damage and start the water cleanup process.
---
Toilet and Sewage Overflow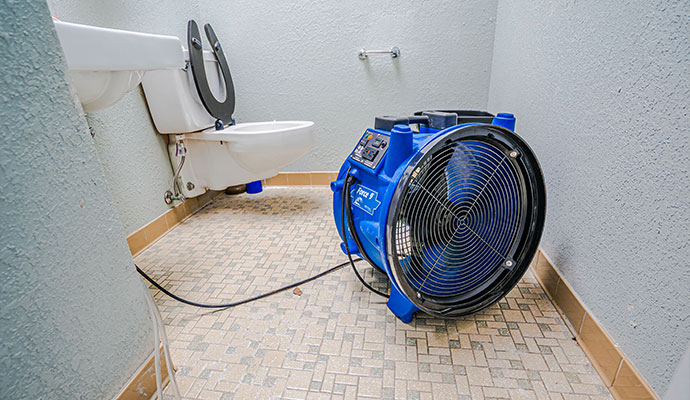 Sewage backup damage may be extensive, contaminating your property and possessions, and wrecking your peace of mind. It is vital to act quickly and call a professional restoration company in Dallas to begin the sewage backup damage clean up process immediately, as there is considerable threat of disease, pathogenic contamination of property and valuables, and possible electrical malfunctions. Dalworth Restoration has 24/7 emergency response teams that will have the expertise, training, and equipment needed for: sewage backup removal, sewage damage clean up,sewage backup decontamination, and sewage damage restoration.
Toilet and Sewage Overflow | Toilet Flooding Emergency
---
Water Heater Overflow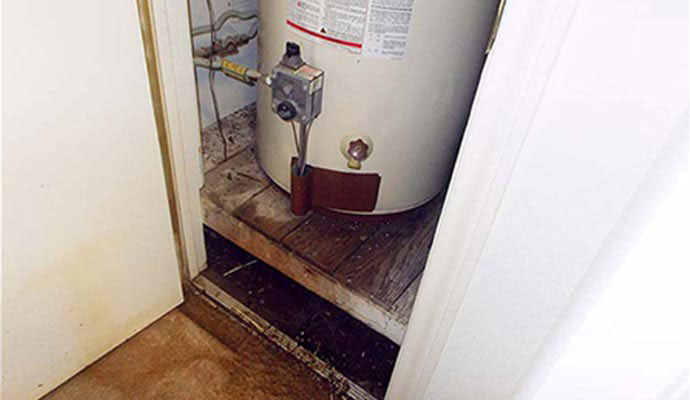 When your water heater leaks, damages worth thousands of dollars can result to your home, furnishings, electric appliances, and personal belongings. It is best to maintain and check your water heater periodically to minimize the potential of water heater overflow. Once your water heater overflows, your goal is to stop the leak as quickly as you can. Should your experience water heater flooding, you must call a plumber, who will identify the cause of the appliance's failure and repair it.