Shower & Tub Overflow Cleanup Services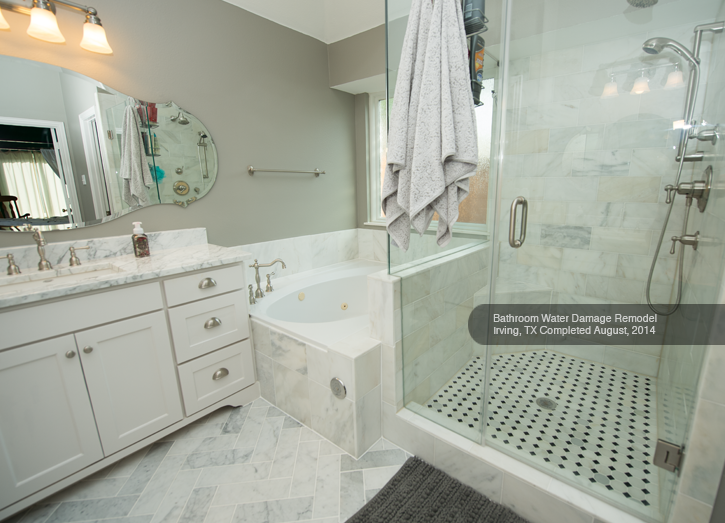 The damage from overflowing showers and overflowing bathtubs can be quite extensive, especially if the bathroom is located above the ground floor in your residential or commercial property. Overflowing water can seep into surrounding areas and ruin floors, walls and damage ceilings.
If your shower clogs or your bathtub overflows, contact Dalworth Restoration immediately before water damge becomes serious. We do the job right the first time, and we stand behind every job we do. Start to finish.
24/7 Immediate Response
Dalworth Restoration's emergency response teams have the expertise, training, and equipment to cleanup water from shower and tub overflow and water damage. Contact Dalworth Restoration's 24/7 emergency hotline at 817-203-2944 and we will dispatch our experienced technicians to fix your flooding shower, tub and frozen pipes and burst pipes.
Reconstruction and Remodeling Services
Not only can we fix your shower and tub, we can also remodel your bathroom. A leader in fire, smoke and water damage restoration industry since 1976, Dalworth Restoration expanded to include reconstruction and remodeling services in 1989. Residential and commercial customers throughout our Dallas-Fort Worth service area depend on Dalworth Restoration's expert reconstruction and remodeling services. Contact us today to discuss your bathroom remodeling plans.
Residential & Commercial Remodeling Projects
Kitchen and Bathroom Remodels
Tenant/ Apartment Finish Out
Crawlspace Encapsulation
Insulation Services
Mold Remediation
If you live in Dallas, Fort Worth, Arlington or any other city in the DFW or North Texas area, contact Dalworth Restoration for all of your fire cleanup and fire damage restoration, construction and remodeling needs. We are standing by to take your call at 817-203-2944.