DFW's Trusted Leader in Restoration and Clean-Up, Since 1976
24/7 Emergency Services
Over 68,150+
Successful Restoration
Projects Complete
24/7 Emergency Services
Free Estimates
Work Directly with All Insurance Companies
Bonded & Insured
Water Damage Restoration in Dallas/Fort Worth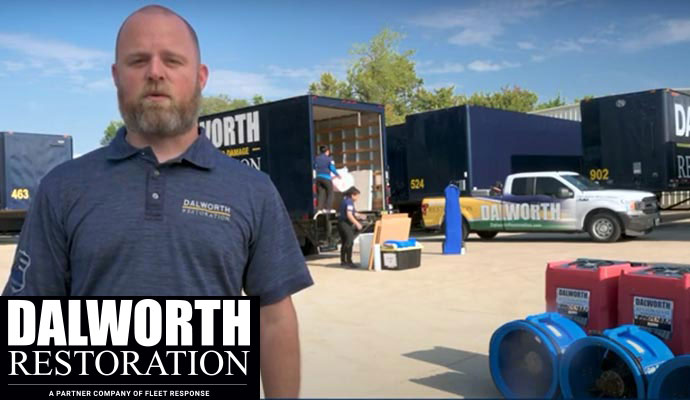 24/7 Water Damage Restoration Services
What do you do when you have a flood in your home? Call a company you can trust. Dalworth's water damage and restoration professionals are certified, bonded and insured for your security and peace of mind. Our experts understand the last thing you need is more stress when your home or business floods. Whether it's a water leak from a burst kitchen pipe or flooding from a natural disaster, contact Dalworth Restoration for your water damage restoration, water cleanup and removal or disaster cleanup services in your North Texas town. Dalworth Restoration is the very best restoration company in DFW, we offer quick drying solutions to your home or commercial property.
Dalworth Emergency Restoration Crews are available 24/7 to extract water, remove debris, dry out and repair your residential or commercial property quickly. Call us at 817-203-2944 if you have had a water loss and need assistance. We will dispatch our certified technician(s) to your home or office to resolve your water damage using our state-of-the-art drying equipment.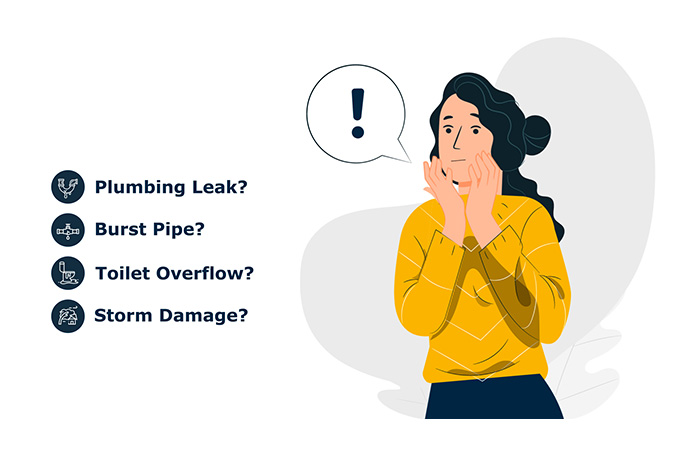 We Are Different
Not all restoration companies are the same. You have the right to choose!
Fast 24/7 Response
We Do The Job Right Every Time
We work for YOU, and will help you every step of the way
We work diligently to get you back to normal as quick as possible
Water Damage Restoration Process
Dalworth Restoration's Water Damage Restoration Procedure:
Loss Assessment and Evaluation (Inspection and Estimate)
Water Sanitary Categorization
Water Damage Classifications
Drying Process
Structural and Contents Restoration
Monitoring
Completion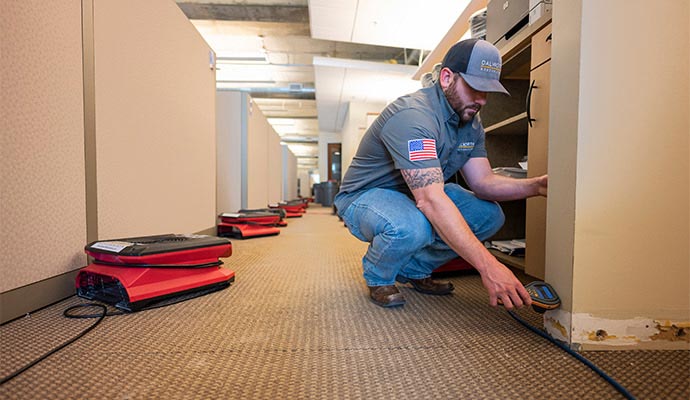 Upon Arrival, Your Certified Water Damage Specialists will: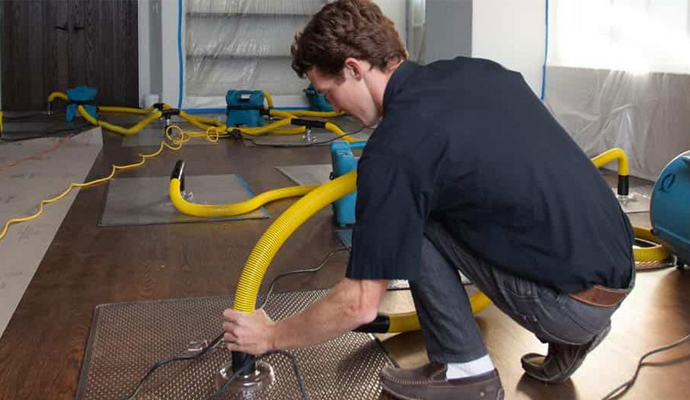 Why Choose Dalworth Restoration
Dalworth Restoration and the Dalworth Group have been in the Water Damage and Restoration Industry in the Dallas/Fort Worth area since 1976.
Member of the Better Business Bureau (BBB)
40 Years in Water Damage Restoration
Licensed and Insured in the State of Texas
IICRC Clean Trust Certified Technicians
State-Of-The-Art Drying Equipment 
ANSI/IICRC S500-Standard Water Damage Restoration Services 
Professional Customer Service
Insurance Billed Direct
IICRC Certified Restoration Crews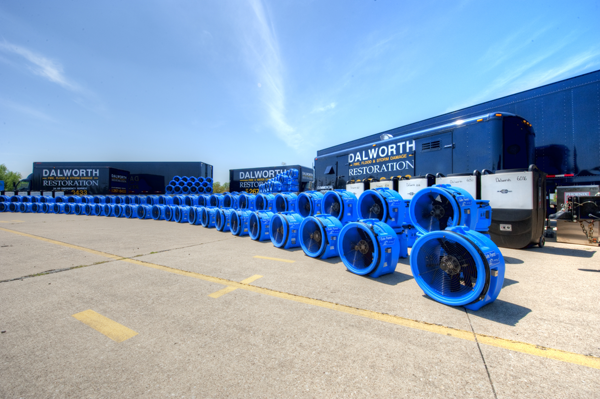 Certified Restoration Crews
Dalworth Restoration Crews are certified through the IICRC and receive specialized training at our Dallas/Fort Worth Restoration Facility. Our technicians are trained to professionally perform water damage restoration services according to the best practices and ANSI/IICRC S500 standards. Technicians are available 24/7 for emergency water removal, cleanup and content repair, as well as rebuild and restore your water or flood damaged property to pre-loss condition.
FAQ About Water Damage Restoration
Drying water damage takes between 48 to 72 hours . There are many factors that influence the drying time of water damage. One factor is the size of the affected area. It will take longer for larger areas to dry than areas that are smaller.
You may wonder if water damage to drywall should be repaired. Drywall that has been wet will begin to lose its structural integrity if not dried properly. If left unattended, mold spores will form between the insulation layers and the drywall. We can dry the drywall in place without having to tear it out, but depending on the type of water loss and other circumstances it may need to be torn out.
Water damage can lead to serious problems in your home. If you don't act quickly to address the problem , it will likely worsen over time. Water damage can spread quickly and cause mold growth on any surface that it touches.
Full Range of Water Damage Services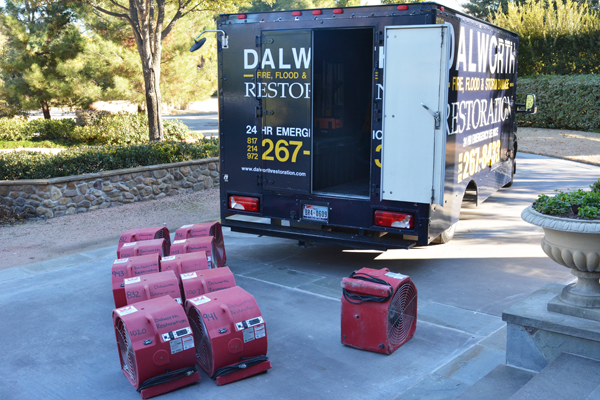 Contact Dalworth Restoration to handle your emergency water and flood damage and restoration promptly and professionally, and to your satisfaction. Dalworth Restoration is the best water damage restoration company in the Dallas, Fort Worth metroplex. Our Water Damage Restoration, Water Mitigation and Fire Damage Restoration services are all guaranteed to the complete satisfaction of our customers.
Dalworth Restoration services Dallas, Fort Worth, Southlake, Grapevine, Bedford, Frisco, and surrounding North Texas cities in Collin, Dallas, Tarrant, Denton, and Johnson Counties. Check out our Dallas/Fort Worth Service Area for a complete list of the North Texas cities Dalworth services.