DFW's Trusted Leader in Restoration and Clean-Up, Since 1976
24/7 Emergency Services
Over 68,150+
Successful Restoration
Projects Complete
24/7 Emergency Services
Free Estimates
Work Directly with All Insurance Companies
Bonded & Insured
Fire Smoke Odor Removal Service in DFW
Just like any other fire accident damages, fire smoke odor poses many threats to you and your family's well-being. So it is crucial that no one breathes the odor and definitely not for a longer period of time. To ensure that, restoration work needs to be done as quickly as possible. Professional restoration contractors such as Dalworth Restoration have the proper skill and equipment to remove the smoke odor quickly and completely. 
Dalworth Restoration is a licensed, local professional restoration contractor who offers all kinds of restoration services including all kinds of fire damage restoration services such as fire smoke odor removal. We offer services in Dallas, Fort Worth, Little Elm, Lucas, Blue Ridge, Grand Prairie, Irving, Lancaster, and throughout the greater Dallas/Fort Worth area.
So if you are in need of any kinds of fire damage solutions and services call us today at 817-203-2944 for a free consultation.
Why is Fire Smoke Odor Harmful For DFW Residence?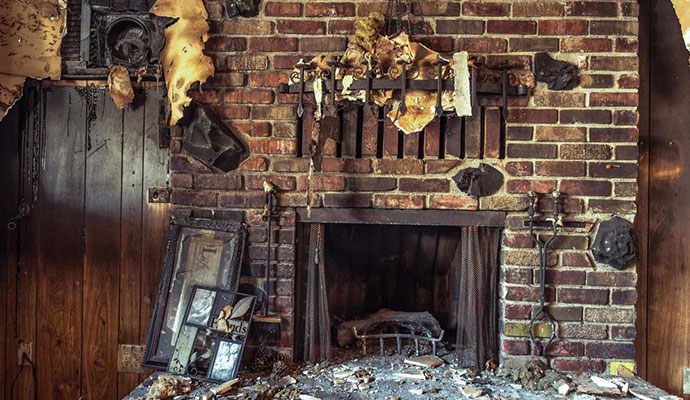 Fire smoke is made up of a complex mixture of gases and fine particles produced when wood and other organic materials burn. These fine particles are the biggest health risk as they can penetrate deep into your lungs. They can cause a range of other health problems, from burning eyes and a runny nose to aggravated chronic heart, lung diseases, and even premature death.
Who Is At Risk?
Fire smoke odor is bad and risky for everyone. But some people are more at risk:
People with weak immune systems such as those with heart or lung disease, chronic obstructive pulmonary disease, emphysema or asthma, etc. 
Senior citizens are more susceptible to diseases. 
Pregnant women, because there could be potential health effects for both you and the developing fetus.
Lurking Smoke Odor Everywhere!
Your doors, cabinets, walls, and floors can retain smoke odor long after the fire incident if not properly cleaned up, ventilated, and restored. Also, the smell of smoke can easily spread to other parts of the house through the vents and walls. Leaving a smoky smell all over your house!
Choose The Smoke and Soot Removal Experts in DFW
Dalworth Restoration offers smoke and soot restoration and smoke odor removal in our Dallas-Fort Worth service area, including Arlington, Plano, Grapevine, Frisco, etc. We have licensed and certified professionals, advanced techniques, and state-of-the-art equipment and facilities to remove all traces of smoke from your home or office building after a fire.
24/7 Emergency Response
On-Site In About An Hour
Insurance Billed Direct
Inspections
Estimates
IICRC Certified Restoration Crews
State-Of-The-Art Water Removal & Drying equipment
We also offer other fire damage services such as duct system smoke removal, tarp over, and more.
Contact us now at 817-203-2944. or online to start the fire damage restoration process. We will handle your emergency fire damage clean-up and repairs promptly and professionally to your satisfaction and peace of mind.