DFW's Trusted Leader in Restoration and Clean-Up, Since 1976
24/7 Emergency Services
HVAC Discharge Line Repair in Dallas-Fort Worth
An HVAC discharge line carries pressurized liquid refrigerant out of the compressor to the condenser in your HVAC system. Over time, the gaskets that seal the refrigerant hoses can break down and leak refrigerant. Check for issues with your discharge line, like traces of refrigerant or signs of physical damage. 
If you live in Dallas, Fort Worth, Arlington, Plano, or throughout the North Texas area and are having issues with your HVAC discharge line, then Dalworth Restoration is the company to count on. Our advanced equipment and skilled, experienced technicians provide superior, affordable service. Call Dalworth Restoration today at 817-203-2944 or contact us online to learn more about HVAC discharge line repair or any other assistance you might need.
Why Dalworth Restoration for HVAC Discharge Line Repair in D/FW?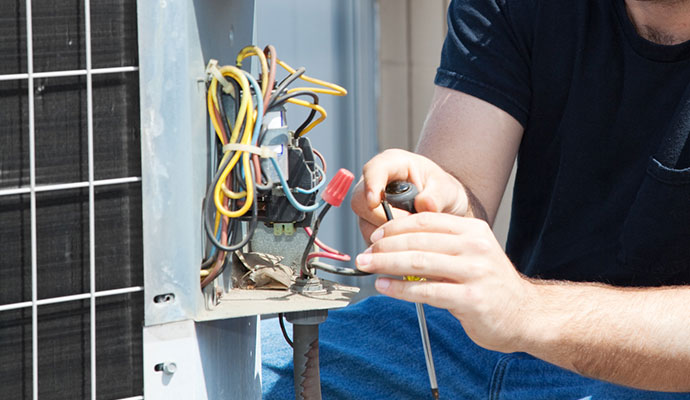 Heater & air conditioning (HVAC) unit leak repair
Professional customer service
24/7 emergency services
On site in approximately one hour
Inspections
Estimates
Insurance billed directly
IICRC-certified restoration crews
Advanced drying equipment
More than 40 years experience in water damage mitigation
Trust Dalworth Restoration For HVAC Discharge Line Repair & Water Damage in D/FW
Call Dalworth Restoration immediately for emergency HVAC discharge line repair services at 817-203-2944 or contact us online. To minimize damage, never hesitate to call our Dallas-Fort Worth HVAC and water damage restoration experts as soon as you experience HVAC issues, plumbing leaks or flooding after a major freeze event. We provide water extraction, cleanup, drying, dehumidification and other restoration as part of our burst pipe damage cleanup process.