DFW's Trusted Leader in Restoration and Clean-Up, Since 1976
24/7 Emergency Services
Dalworth Restoration Sponsors a Child in Bangladesh
We at Dalworth are like a family. That being said, the majority of our team members, aside from being amazing employees;- are also parents. Being a parent is very emotionally rewarding. And we all agree to watching a child grow fully nourished and in a favorable environment for growth is a heartwarming thing. This is why when our colleagues told us about "sponsoring a child in Bangladesh through Shapla Foundation", we took the leap to help out this child who could use a "more favorable environment".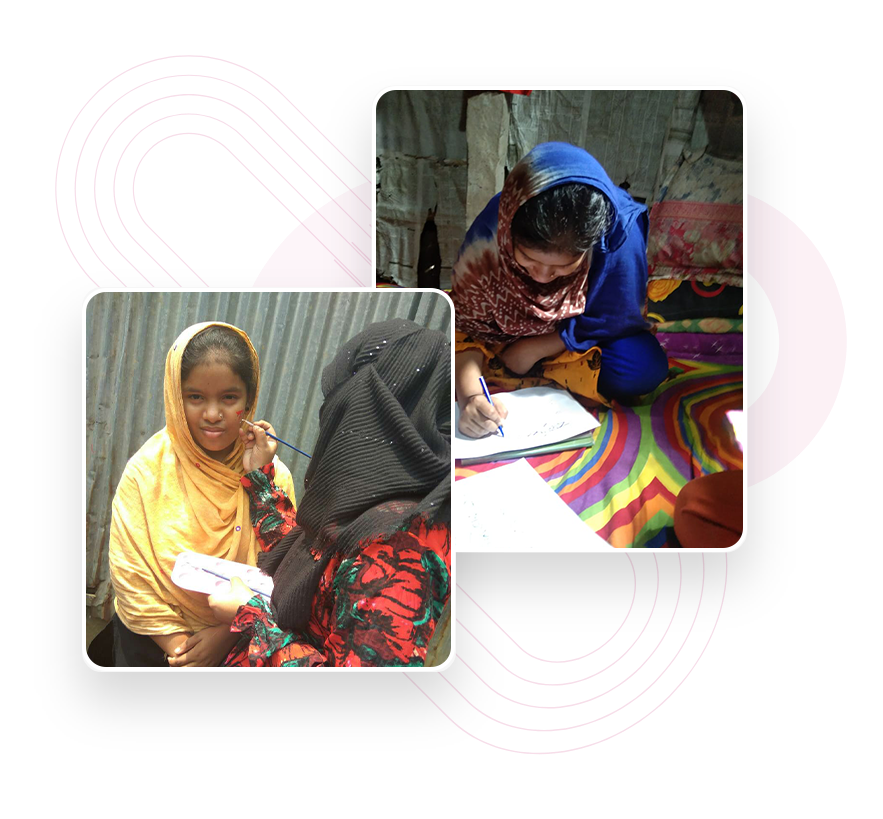 We were made aware by Shapla that Nasrin's father is a day laborer who currently cannot find any job. Her mother works as a maid servant to maintain their family of 5. Instead of studying to fulfill her dream of becoming a teacher; every day she spends following her mother around and helping where she can. We refuse to face the harsh reality of Nasrin's life. The reality that has pushed her further and further away from her dreams to study and become a teacher. We deemed it necessary as a team to make sure that this bright young child has a fair shot at achieving her dream with the help of our donation.
Sponsor a Child through Shapla Foundation
When a child accomplishes a milestone, the feeling is indescribable and incomparable. That's the feeling we get every time we open a letter from Nasrin or see her smiling face on our regular activity updates. Shapla Foundation has created an amazing and smooth process that allows its sponsors to monitor the breathtaking achievements of the kids.
Are you interested in sponsoring a child for only $1 a day? Visit Shapla Foundation to sponsor a child in Bangladesh