DFW's Trusted Leader in Restoration and Clean-Up, Since 1976
24/7 Emergency Services
Over 68,150+
Successful Restoration
Projects Complete
24/7 Emergency Services
Free Estimates
Work Directly with All Insurance Companies
Bonded & Insured
Toxic Buildup Removal After Fires in Dallas-Fort Worth
Smoke and soot damage leave behind more than sticky residue and charred, dirty remains. Surfaces and your indoor air are also left with toxic buildup from carcinogenic byproducts of fire damage. This and other fire damage can be difficult to remove, but the No. 1 solution is never too far away.
Dalworth Restoration and our IICRC-certified specialists are ready to assist with toxic buildup removal and cleanup after your fire damage. Toxins can enter bodies through inhalation, skin contact, or eyes. These hazards can trigger asthma, bronchitis, heart conditions, and lead to various illnesses if not sufficiently cleaned up.
Reach out to Dalworth Restoration throughout the D/FW and North Texas region. Call us today at 817-203-2944 or contact us online to arrange a consultation with a Dalworth Restoration representative. We're available for 24/7 emergency response.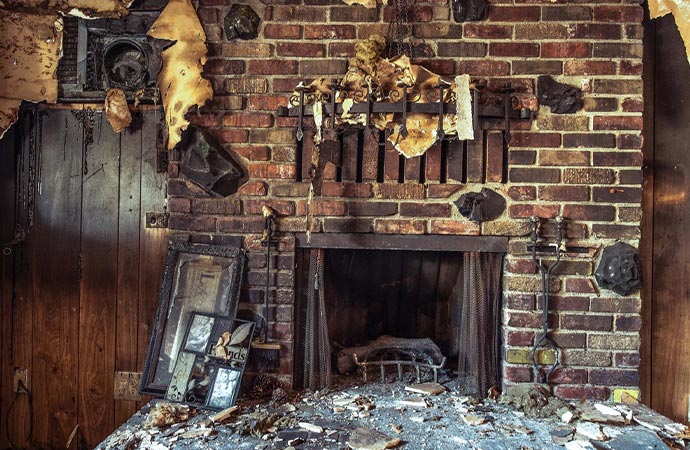 Dalworth Restoration is Your Solution For Smoke Damage & Toxic Buildup
Removing smoke and soot residue after fire damage helps make your home safe again. Dalworth Restoration has the advanced equipment and expertise to safely remove soot and toxic buildup from your property. We also provide:
Trust Dalworth Restoration For Toxic Buildup Removal After Fires in North Texas
Fire smoke, soot, residue, and other compounds can have adverse effects on surfaces throughout your property. Toxic buildup removal requires professional assistance to clean up, remove, or repair. To restore your surfaces and contents after a fire event, trust the Dalworth Restoration certified experts for toxic buildup removal.
We assist customers in Arlington, Haslet, Northlake, Clinton, Kennedale, Hutchins, Palmer, and across the D/FW and North Texas region. Call us today at 817-203-2944 or contact us online to book an appointment with a Dalworth Restoration team member.