DFW's Trusted Leader in Restoration and Clean-Up, Since 1976
24/7 Emergency Services
Over 68,150+
Successful Restoration
Projects Complete
24/7 Emergency Services
Free Estimates
Work Directly with All Insurance Companies
Bonded & Insured
Main Water Line Break Damage in Dallas-Fort Worth
Sometimes the most significant risk to you and your home might start with something that is nearly undetectable, such as a break in the main water line. Such water lines leading into and out of a house can be concealed behind walls, above ceilings, or under floors. If a break or malfunction occurs, it could be difficult to locate where the source of main water line break issue. It's when water damage becomes so severe that these breaks are more obvious to homeowners.
For main water line breaks, call the skilled professionals at Dalworth Restoration at 817-203-2944, or contact us online to assist with your water damage restoration in Frisco, Southlake, and numerous cities throughout the Dallas-Fort Worth area.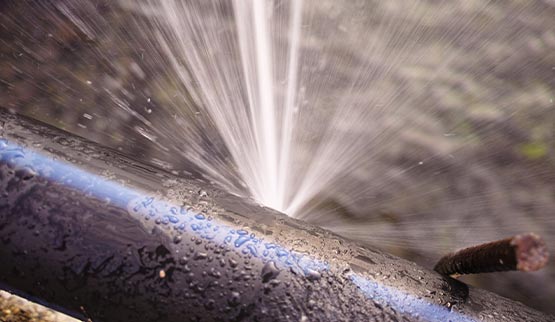 Why Dalworth For Main Water Line Break?
Dalworth Restoration experts use the most advanced disaster recovery and restoration technology and expertise. Rely on us to promptly assess the situation, and remove water from your broken main water line. Our skill and expertise in water damage cleanup and restoration comes with our decades of experience, best results and total customer satisfaction.
We assist customers in restoring their property to a pre-damaged or superior condition. We provide emergency assistance to our precious clients around the clock. Dalworth Restoration is dedicated to delivering what every customer expects and needs from us in their water damage restoration and recovery. We want to help put your home and life back together after accidental or natural disasters.