DFW's Trusted Leader in Restoration and Clean-Up, Since 1976
24/7 Emergency Services
Over 66,200+
Successful Restoration
Projects Complete
24/7 Emergency Services
Free Estimates
Work Directly with All Insurance Companies
Bounded & Insured
Main Water Line Break in Dallas-Fort Worth
Sometimes the most significant risk to you and your home might start with something that is nearly undetectable, such as a break in the main water line. Pipelines leading into and out of a house are often concealed behind walls, above ceilings, or under floors. If anything goes wrong, it could be difficult to figure out exactly where the source of the issue is situated. When a tragedy occurs, it is usually only then that homeowners notice that something is wrong.
When a water main breaks, call Dalworth Restoration at 817-203-2944 to assist you with water damage restoration and plumbing services due to a main water line break in Frisco, Southlake, and other cities around the Dallas-Fort Worth Area.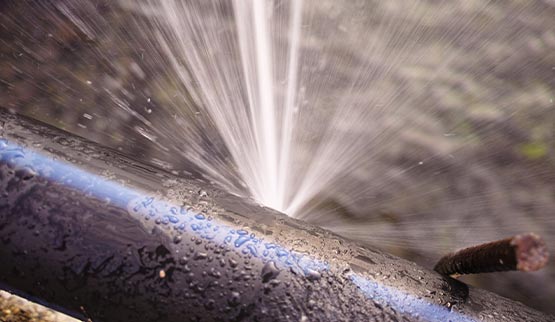 Why Choose Us for Restoration Services?
The experts and technicians at Dalworth Restoration use the most advanced disaster recovery and restoration technology and expertise. You can rely on us to promptly assess the situation, handle it, and remove water from the broken water line that you have. Our proficiency in removing water damage and restoring it is a direct consequence of the years of expertise we have in this field.
We provide a hand in bringing your property back to its original or an even higher standard of condition. We provide emergency assistance to our precious clients around the clock. In the end, Dalworth Restoration wants to ensure that each and every one of its customers are completely satisfied with our quality service.