DFW's Trusted Leader in Restoration and Clean-Up, Since 1976
24/7 Emergency Services
Over 68,150+
Successful Restoration
Projects Complete
24/7 Emergency Services
Free Estimates
Work Directly with All Insurance Companies
Bonded & Insured
Leaky Faucet & Fixtures Repair in Dallas & Fort Worth
Leaky faucets and or fixtures can be a serious nuisance. A common drip-drip-drip sound can turn into a menacing flood overnight, sending gallons of water down the drain and causing expensive water damage. The ideal approach to repair a leaky faucet or fixture is to thing to contact the proven professionals from Dalworth Restoration and have the leak stopped ASAP.
Dalworth Restoration is a local, licensed, professional general contractor and restoration expert operating in DFW since 1976. Our service area covers Arlington, Grapevine, Euless, Hurst, and other Dallas–Fort Worth metropolitan areas. We have solutions for all plumbing needs, including leaky faucets and fixtures. To date, we have completed over 57,200 successful restoration projects. For any plumbing or water damage service, call Dalworth Restoration today at 817-203-2944.
Causes of Leaky Faucets & Fixtures
Bad O-Ring: One problem that occurs in cartridge faucets is a loose or worn-out O-ring. If your sink handle is leaking, this is the likely cause.
Worn-Out Cartridge: A leak in a cartridge faucet could also be due to the cartridge itself which might have worn-out and requires replacement.
Corroded Valve Seat: A buildup of water sediments can corrode the valve seat, causing a leak.
Worn-Out Washers: A common cause of spout leakage is problems with the washer that rests against the valve seat. Over time, the friction between these two parts can cause the washer to wear out. Faucet leaks can also occur if the washer is installed incorrectly or is the wrong size.
Worn-Out Seals: Inlet and outlet seals can become corroded by the accumulation of water sediments.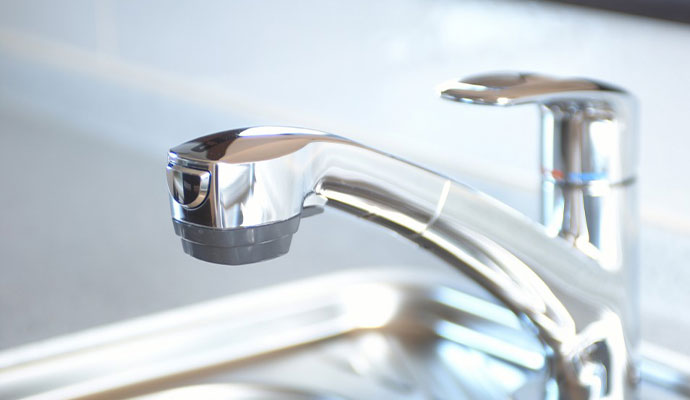 Water Pressure: If the faucet only tends to drip during certain times of the day, or when you move the handles a certain way, your home's water pressure could be the culprit. Your home water pressure variance, in turn, can be due to leaky pipes, clogged drain
Loose Parts: Loosening of faucet parts can be causing your sink handle to start leaking.
Broken Parts: If the leak is coming from the pipes underneath the sink, the cause is most likely a broken pipe or fitting. That's when you know it's time to call in a professional plumber.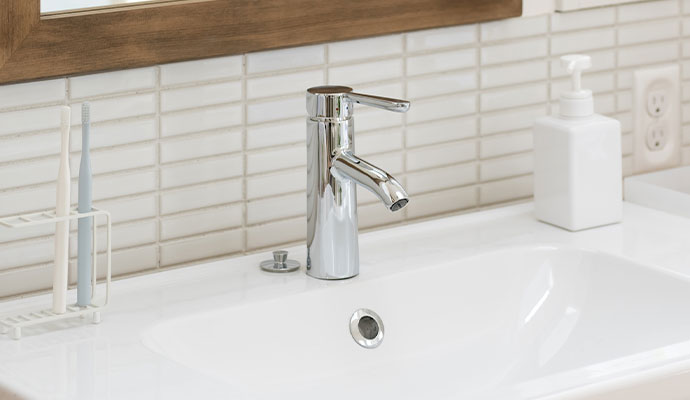 Leaky Faucet & Fixture Services by Dalworth in Arlington, Plano, Azle, & McKinney
Leakage inspection
Leaky faucet and fixture repair, replacement.
New faucet and fixture installation.
Leakage damage restoration: Water, mold, contents, overflow cleanup, and more.
Types of Faucets & Fixtures Repaired by Dalworth in DFW
Compression Faucet. 
Ball Faucet
Cartridge Faucet
Touchless Faucet
Ceramic Disc Faucet
A Deckplate Faucet
A Non-Deckplate Faucet
A Wall Mounting Faucet and more.
Let Dalworth Restoration Repair Your Faucets & Fixtures in Grand Prairie, Irving, & Frisco 
At Dalworth Restoration, we provide superior repair services for faucets & fixtures in Dallas, Fort Worth, McKinney, Wylie, and other cities we serve throughout the Dallas-Fort Worth Metroplex. We also provide a wide array of other restoration services. When you need your faucets & fixtures to stop leaking, call a certified plumber from Dalworth today at 817-203-2944 or contact us online. Benefits of working with Dalworth include:
Reliability: Member of the Better Business Bureau (BBB)
Expert Technicians: Clean Trust Certified Technicians and IICRC Certified Restoration Crews
Abide by Industry Standard: Water Damage Restoration Services Performed to ANSI/IICRC S500-Standards
Emergency Service: 24/7 Immediate Response
Insurance Claim: We work directly with your insurance company