DFW's Trusted Leader in Restoration and Clean-Up, Since 1976
24/7 Emergency Services
Over 68,150+
Successful Restoration
Projects Complete
24/7 Emergency Services
Free Estimates
Work Directly with All Insurance Companies
Bonded & Insured
Black Mold Removal From Water Damage in Dallas-Fort Worth
Water damage, whether caused by a storm, a plumbing leak, or even water used to suppress a fire, can be extensive. Water may seep into your walls, furniture, carpets, and many other nooks and corners of your home. It may look dry, but the hidden moisture is a potential feeding ground for black mold. If not assessed and removed professionally, this hazardous fungus can cause significant health concerns for you and your family.
For black mold removal from water damage, turn to the professionals at Dalworth Restoration, a licensed mold remediation and removal specialist. Before mold cleanup and removal, our certified technicians will provide an effective, efficient mold remediation plan. Trust Dalworth, one of the most recognized brands in Dallas-Fort Worth, for black mold removal from water damage. Call 817-203-2944 to learn more about our mold remediation services in Carrollton, Richardson, Garland, Mesquite, and throughout the North Texas region.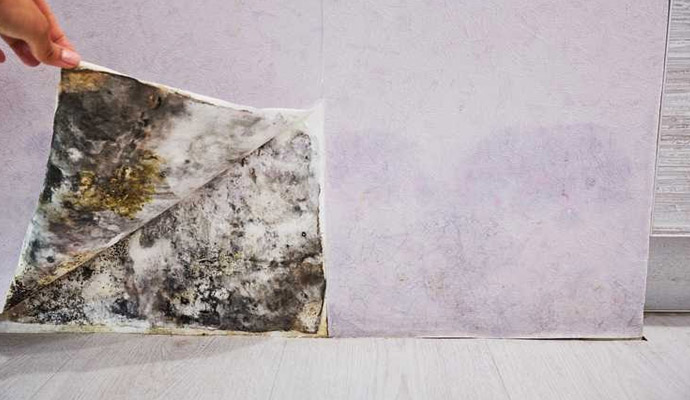 Dalworth Restoration Cleans Up Black Mold Hazards Across Dallas-Fort Worth
When tiny mold spores enter the lungs of an asthma patient or anyone with lung diseases or disorders, this can create severe complications. Taking in these allergens or contaminants can be hazardous for those with allergies or respiratory conditions. Lung infections can result, as well.
Any quantity of black mold exposure is thought to be harmful. Healthcare specialists believe that even modest mold levels should be removed as a precaution, even if everyone in the house is healthy. Black mold may cause respiratory issues, allergies, rashes, and many other illnesses. So to keep yourself healthy and avoid unnecessary medical expenses, Contact Dalworth Restoration for professional mold remediation, and black mold removal from water damage.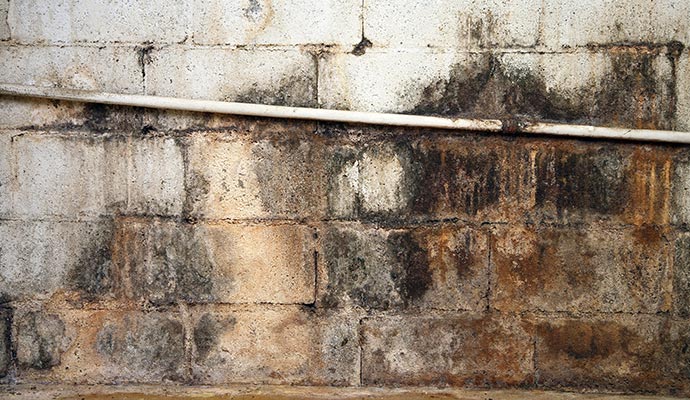 Dalworth Restoration Tips to Avoid Mold
Some ways to avoid potential mold contamination and eventual black mold removal from water damage.
Regulate indoor humidity levels.
Repairing roof leaks, windows that let in damp air, and leaky pipes ASAP.
After a flood, thoroughly clean and dry all affected areas if possible.
Ventilate showers, laundry, and kitchen spaces.
Trust Dalworth Restoration for Black Mold Removal From Water Damage in D/FW
Dalworth Restoration has been D/FW's leading name to trust in restoration and cleanup since 1976. We provide 24/7 emergency services and work with most major insurance companies. We are licensed, insured, and IICRC-certified. Contact us online or call 817-203-2944 for assistance with black mold removal from water damage, mold testing and mold remediation. Ask us about free inspections and estimates, and don't put off arranging a consultation if you suspect black mold could be present.