DFW's Trusted Leader in Restoration and Clean-Up, Since 1976
24/7 Emergency Services
Over 68,150+
Successful Restoration
Projects Complete
24/7 Emergency Services
Free Estimates
Work Directly with All Insurance Companies
Bonded & Insured
Duct System Smoke Removal in Dallas and Fort Worth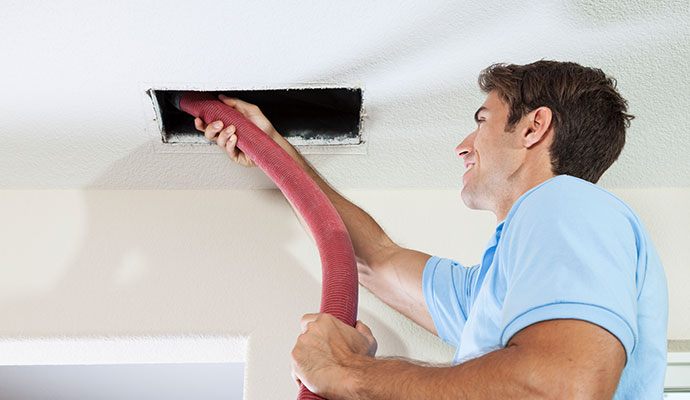 Dalworth Restoration's fire and smoke cleanup crews use specialized equipment and chemicals to penetrate cracks and crevices to neutralize and remove smoke and soot odors. Our smoke removal and fire cleanup process includes using restoration chemicals capable of removing smoke stains, flood debris, soot coatings and water damage so that the damage will not become permanently embedded in your eating, ventilation, and air conditioning (HVAC) systems.
Dalworth Restoration's licensed and certified fire and water damage restoration technicians will dry, clean and treat your HVAC systems with our specialized HEPA filtration equipment. We offer a full range of fire cleanup and smoke removal services, including duct cleaning and HVAC services to remove smoke and soot from your ductwork and ventilation systems for a safe and healthy air quality so you can breath easy. 
Clean each one of the ducts in your air duct system
Clean air duct system from grill back to main component
Clean entire system: the blower fan, coils and drain pan  
Repair and seal ductwork & add insulation to prevent air leaks 
Apply an environmentally safe solution to sanitize and decontaminate your ductwork and ventilation system
Our smoke removal services provide improved air quality so you can return to normal operations as soon as possible. Contact Dalworth Restoration today. Ask us about our full range of duct cleaning, duct sealing and insulation services for a safer, healthier and more energy efficient property. We'll handle your emergency fire damage restoration promptly and professionally to your satisfaction and peace of mind.
Contents Restoration & Smoke Removal
The experts at our state-of-the-art contents restoration facility will gently clean and restore your valuables, including rugs, draperies, sheets, clothing, books, ornamental accessories, artwork, electronics, documents, furniture, toys, and more. We'll store your belongings and deliver them to you once your property is fully restored.
If you have a property loss that involves smoke and fire damage to your personal contents we'll: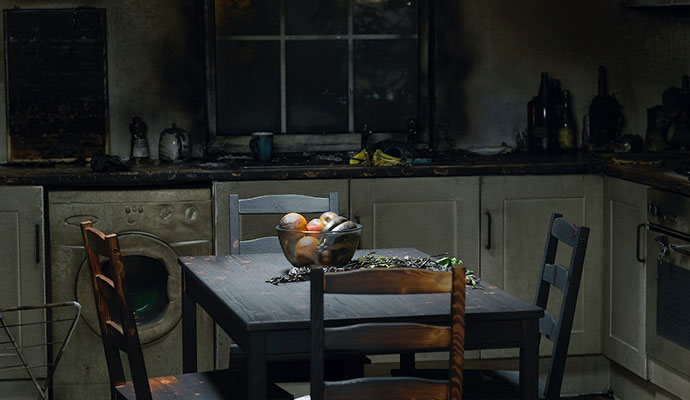 Work with you to determine which of your valuables to restore
Work directly with your insurance company to file your claim
Transfer your valuables to our contents restoration facility
Store your personal belongings
Deliver your contents to you once your property is restored
Contact Dalworth Restoration to remove smoke odor from your residential or commercial property. One call to Dalworth Restoration's 24/7 emergency hotline dispatches one of our experienced restoration teams to rescue and restore your property from fire, storm and water damage. Call us now at 817-203-2944. We are standing by to take your call.
24/7 Fire, Water and Storm Damage Services
Our 24/7 emergency restoration professionals handle:
Reconstruction and Structural Repairs
Contact us now to start the fire restoration process. We'll work directly with your insurance company to file your property claim and your personal belongings claim while we restore your property's ventilation and air duct system and remove smoke from your home or office.