DFW's Trusted Leader in Restoration and Clean-Up, Since 1976
24/7 Emergency Services
Over 66,200+
Successful Restoration
Projects Complete
24/7 Emergency Services
Free Estimates
Work Directly with All Insurance Companies
Bounded & Insured
Fire Damage Insurance Claim in Dallas-Fort Worth Area
The process of restoring your house or company after a fire tragedy is a struggle in and of itself; but, you will also need adequate paperwork and proof in order to file insurance claims with your provider. When you're focused on getting your home or business back into livable shape, dealing with the red tape associated with your insurance company may be a hassle. At Dalworth Restoration, we understand this and are here to help. We give fire damage insurance claim support.
Dalworth Restoration, we will take care of everything for you, from assisting you in filing the fire damage insurance claim and the content claim to ensuring that the reconstruction and restoration work is finished to your satisfaction. While we are on the job site, we are able to handle both the restoration of fire damage and the filing of insurance claims, earning us a trustworthy reputation in both of these areas.
For fire damage insurance claim assistance in Weston, Frisco, and other cities around the Dallas-Fort Worth Area call 817-203-2944 or click here to arrange a consultation or learn more about our insurance services.
Why Choose Dalworth Restoration for Assisting Fire Damage Insurance Claim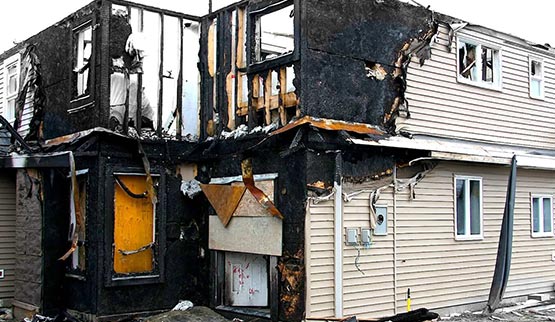 Dalworth Restoration has extensive expertise in the field of delivering services related to fire damage. We give trustworthy, professional fire damage insurance claim support. Your complete satisfaction is our top priority. Here are the reasons why you should choose us-
Belonging to the Better Business Bureau as a member (BBB)
Restoration Work Following Nearly 40 Years of fire damage restoration
Officially Licensed and Fully Insured in the State of Texas
Technicians that have been certified by the IICRC Clean Trust
Equipment is Up to Date With Modern Technology