DFW's Trusted Leader in Restoration and Clean-Up, Since 1976
24/7 Emergency Services
How to Find Water Leaks
Recently Dalworth Restoration was featured in the Restoration Renegades Show. Our experts Nick Hobbs (Mitigation Manager) and Robyn Kent (Claims Admin) were there to answer host Jeremy West and Jason Ward's ( Restoration Renegades DIY Expert) questions regarding water leakage detection inside wall and how Dalworth Restoration helps its clients out of such crisis.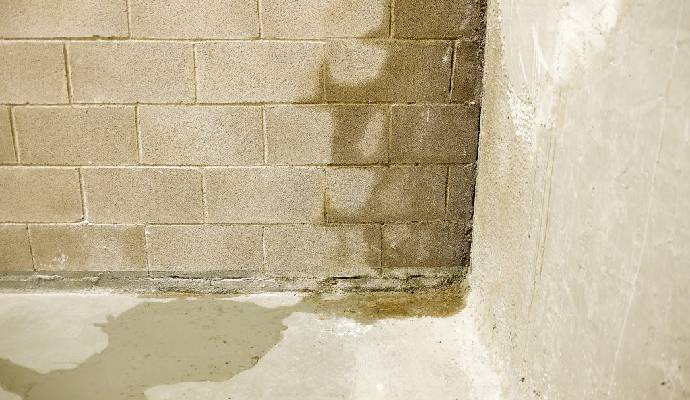 Finding a Water Leak Inside of a Wall
Often times, when there is a leakage in the wall and your house or office is flooded, it is very difficult to find out the source of the causation without an expert's help. Also, the drying process needs to be started immediately to mitigate the damage. That is why people often call experts like Dalworth Restoration at the first instance to determine what and where exactly the leakage is and fix it with minimal hassle using its advanced tools and techniques. Whether the leak in the wall is due to rain, sprinkler system or a leaking pipe, by using thermal imaging cameras they can see the actual temperature differentials of the wall and use their moisture meters to test the moister content and determine whether it is wet or not and find out where the source of leakage is. This can save a lot of time and money. For example, whether there is even a pipe or not that goes through the wall in that area can be figured out without cutting a single block of brick. People calling plumbers also often call a restoration company in conjunction.
Why Choose Dalworth Restoration?
Dalworth Restoration and the Dalworth Group have been in Water Damage and Restoration Industry in the Dallas/Fort Worth area since 1976. Our professionals are well experienced and certified. Whether it's a water leak from a wall, burst frozen pipe or flooding from a natural disaster, Dalworth Restoration would be at your door-step for your water damage restoration, water cleanup and removal or disaster cleanup services. Dalworth Emergency Restoration Crews are available 24/7 to extract water, remove debris, dry out and repair your residential or commercial property quickly.
So, call us at 817-203-2944 if you have water leakage and need assistance. We will dispatch our certified technician(s) to your home or office to resolve your water damage using our state-of-the-art drying equipment.