DFW's Trusted Leader in Restoration and Clean-Up, Since 1976
24/7 Emergency Services
Over 68,150+
Successful Restoration
Projects Complete
24/7 Emergency Services
Free Estimates
Work Directly with All Insurance Companies
Bonded & Insured
HVAC Filter Replacement in Dallas-Fort Worth
Your HVAC system is among the most vital operations in your home or business. It should work at peak performance and undergo maintenance when necessary. Its purpose is to filter dirty air, control climate, and regulate indoor environmental conditions. But it shouldn't be neglected.
A weak, inefficient HVAC system might need repairs, or perhaps something as simple as HVAC filter replacement. Turn to the indoor air experts at Dalworth Restoration to inspect, assess and replace your HVAC filters or other components for better breathing. HVAC filters should be replaced at least every 3-6 months.
We assist customers in Dallas, Alvarado, Garland, Fort Worth, and throughout the Dallas-Fort Worth and North Texas region. Call us today at 817-203-2944 or contact us online to arrange a consultation with a Dalworth Restoration HVAC specialist.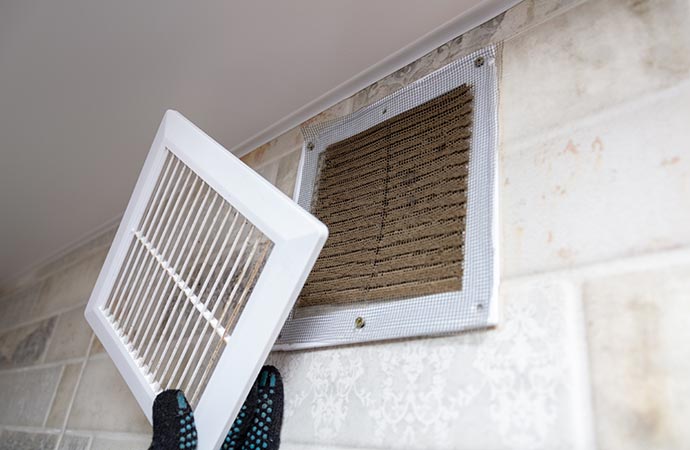 HVAC Filter Replacement by Dalworth
Relying on Dalworth Restoration for HVAC filter replacement will reap the following benefits:
Relief from dust, mold spores, dander, hair, other contaminants
Fresh, conditioned air
Enhanced HVAC performance and lifespan
Lower repair costs and frequency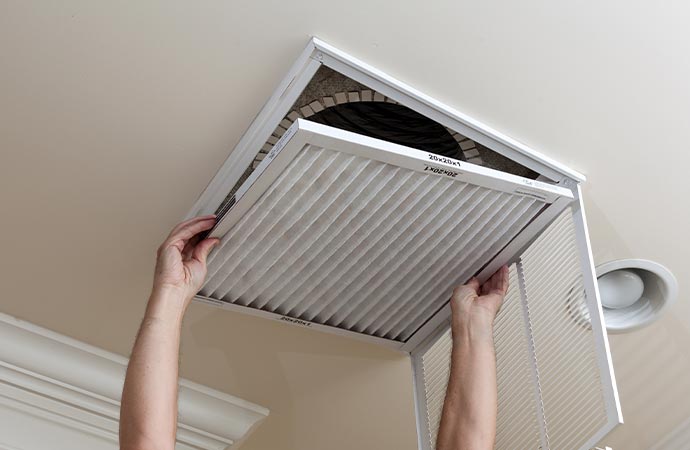 Why Dalworth For HVAC Filter Replacement in Plano?
Contact Dalworth Restoration for reliable, superior HVAC filter replacement to avoid these pitfalls:
Higher energy costs
Fire risks
Uneven heating or cooling
Poor indoor air, hazards such as asthma, respiratory infections, allergens
Trust Dalworth Restoration For HVAC Filter Replacement in Arlington
Our 24/7 emergency response restoration is ready to assist in your fire or water damage recovery. Contact us now for indoor air concerns, including for HVAC filter replacement. We'll assess and clean your air ducts, vents, and filters, improve your indoor air, and assist with your insurance claims, billing and repairs.
We assist customers with smoke and soot restoration, water pipe break restoration, disaster cleanup and recovery, and much more. Call Dalworth Restoration today at 817-203-2944 or contact us online to book an appointment with one of our team members.