DFW's Trusted Leader in Restoration and Clean-Up, Since 1976
24/7 Emergency Services
Over 68,150+
Successful Restoration
Projects Complete
24/7 Emergency Services
Free Estimates
Work Directly with All Insurance Companies
Bonded & Insured
HVAC Filter Replacement in Dallas & Fort Worth, TX
We know how serious you are about the HVAC system at your home. But, has it become weaker in serving you for a long time? As safety is more important, don't hit on fate by carrying on with the faulty HVAC where replacement is the best to do. After a certain point of time, it's a loss project sticking to maintenance or repair. The energy bill will eco that.
The same story goes for the HVAC filter but in a different way. Why? Because to get the best service and stay from risk, you shouldn't delay more than 3 months to replace the HVAC filter with a new one. If that seems like a rush to you, don't worry. Dalworth Restoration is available in Dallas, Alvarado, Garland, Fort Worth, and more service areas.
Take our professional help in the HVAC filter replacement and get rid of probable tricky situations. You can call us at 817-203-2944 any time 24/7/365. Click here for the online service requests.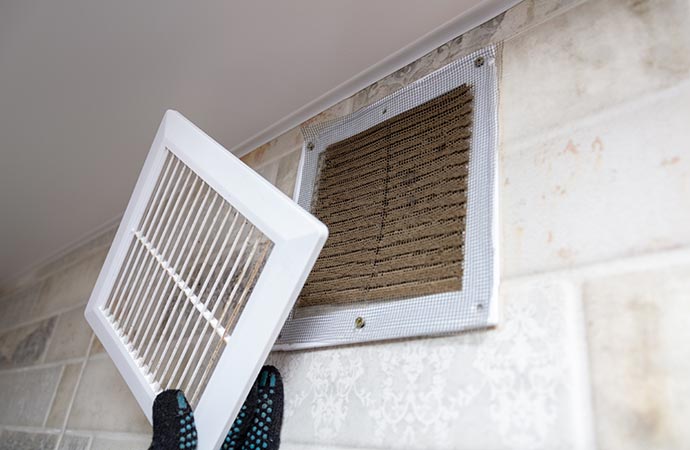 What benefits of HVAC Filter Replacement?
A new HVAC filter will serve you with-
Relief from dust, spores, and harmful particles
Fresh air
Enhancement in HVAC system's performance and lifespan
Less repair cost and lower repair frequency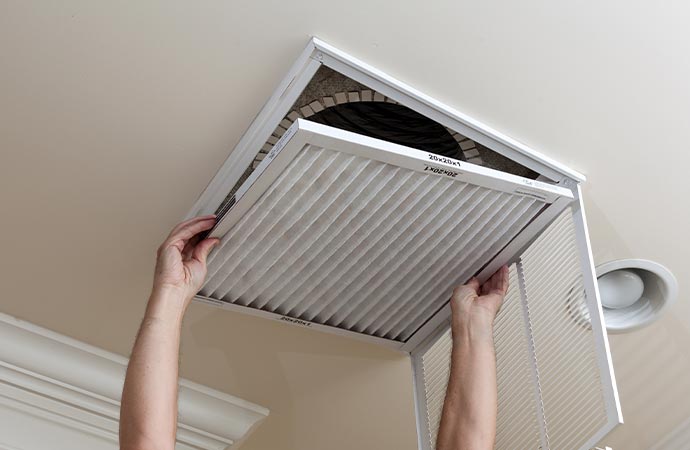 What if You Delay?
Each day's delay in the replacement of the HVAC filter will make you suffer. Temperature management of HVAC will begin to act weird and might turn your home into the origin of health hazards such as headaches, dizziness, itchy eyes, heart disease, or even cancer.
A bad filter can weaken or damage the whole HVAC system.
To the worst, a filter with soot or dirt can cause fire damage resulting in smoke all over your home.