DFW's Trusted Leader in Restoration and Clean-Up, Since 1976
24/7 Emergency Services
Over 66,200+
Successful Restoration
Projects Complete
24/7 Emergency Services
Free Estimates
Work Directly with All Insurance Companies
Bounded & Insured
Water Damage from Roof Leak in Dallas-Fort Worth
A leak in the roof is a major source of pain. In your home, mold growth in the insulation, ceiling and wall damage from water, rotted rafters and roof sheathing are all potential outcomes of this problem. Leaking roofs are only one example of an issue that may lead to significant property damage over time.
In such cases trust only Dalworth Restoration who can handle the water damage restoration after the roof leak for you. We provide our water damage restoration service in Heath, Westminster, and other cities around the Dallas-Fort Worth Area. So to get our effective service at an affordable rate call us at 817-203-2944 or click here if you are living in the above-mentioned areas.
Common Reason for Roof Leaks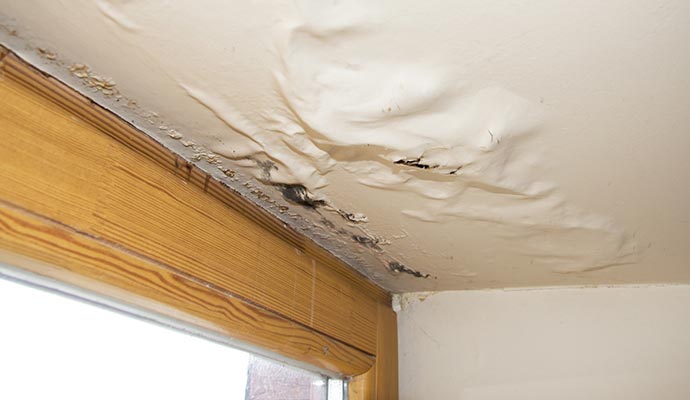 There are several reasons why your roof can face leaks. Some of the reasons are given below-
Old and Aged Roofs: Leaks may develop inside of a house if the roof is allowed to remain in place after it has reached the end of its usable life, and both the number of leaks and their severity can worsen with time.
Ice Dams: Ice dams become a problem when there is a covering of snow or ice that builds up on your roof during temperatures that are below freezing. Radiant heat from your house melts part of the snow and ice, which then turns into liquid water and may flow down your roof and into the gutters in the same way. However, if the water continues to flow until it reaches the gutters, where it is removed from the warmth of the house, it may refreeze, accumulate, and prevent more meltwater from flowing.
Saturated roofs: The collected water is not discharged correctly as a consequence of an old roof, and it instead stays trapped beneath the roof, which leads to materials that are harmed as a result of being soaked.