DFW's Trusted Leader in Restoration and Clean-Up, Since 1976
24/7 Emergency Services
Over 68,150+
Successful Restoration
Projects Complete
24/7 Emergency Services
Free Estimates
Work Directly with All Insurance Companies
Bonded & Insured
Water Damage From Roof Leaks in Dallas-Fort Worth
Roof leaks, whether from age, wear and tear, storm or wind damage, are frustrating. Mold can grow in insulation, ceiling or wall damage can cause structural and more issues, including rotting wood or pest intrusions. Over time, your property damage can be significant and costly.
Dalworth Restoration performs thorough, reliable cleanup and restoration after roof leak water damage across North Texas. We provide our roof leak water damage restoration in Arlington, Dallas, Plano, Garland, and across our Dallas-Fort Worth service area. For affordable, superior assistance with any water damage, call Dalworth Restoration at 817-203-2944 or contact us online to learn more and arrange a consultation.
Common Roof Leak Causes | Call Dalworth Restoration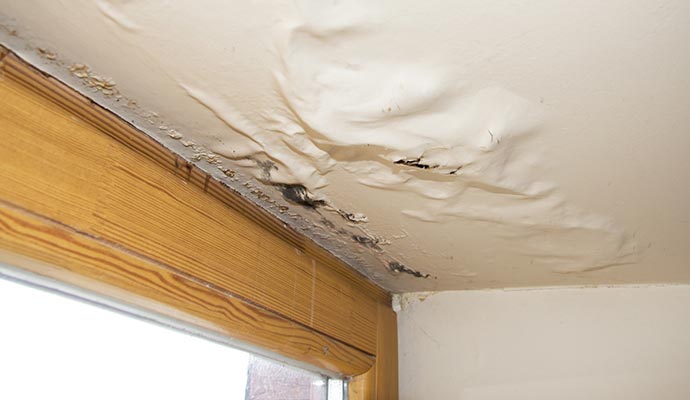 Roof leaks can be minor or easily repairable, but also can result in severe water damage. Call Dalworth Restoration after roof leak water damage caused by:
Older roofing: A roof that's near or at the end of its life or guarantee could leak if not replaced or repaired. Any roof allowed to remain in place beyond its time only invites trouble. The number of leaks and severity can worsen with time.
Ice dams: Snow or ice that melts and runs off a roof can refreeze in colder-temperature gutters and refreeze and cause ice dams. Gutters aren't subject the radiant heat underneath roofing, and ice dams can damage, split or detach gutters from your home.
Saturated roof material: Older roofing can become less water resistant, pond, or collect large amounts of moisture. Older roofing material can become soaked, leaky, moldy, brittle, or just lead to severe water damage.