DFW's Trusted Leader in Restoration and Clean-Up, Since 1976
24/7 Emergency Services
Pipe Leak Cleanup Service in Dallas-Fort Worth
Pipe leaks can cause extensive damage to your property, including black mold, if not addressed right away. If you are experiencing water damage from unexpected pipe leaks, contact the reliable restoration professionals at Dalworth Restoration. Responding quickly can help limit water damage and property loss. For pipe leaks and water cleanup services, our skilled crews will provide an estimate, and with your approval, we'll work directly with your insurance provider to assist in filing any damage claims.
If you live in Dallas, Fort Worth, Arlington, Plano, or throughout the North Texas area and need assistance with pipe leak cleanup or other water extraction, then Dalworth Restoration is the company to count on. Our advanced equipment and skilled, experienced technicians provide superior, affordable service. Call Dalworth Restoration today at 817-203-2944 or contact us online to learn more about HVAC discharge line repair or any other assistance you might need.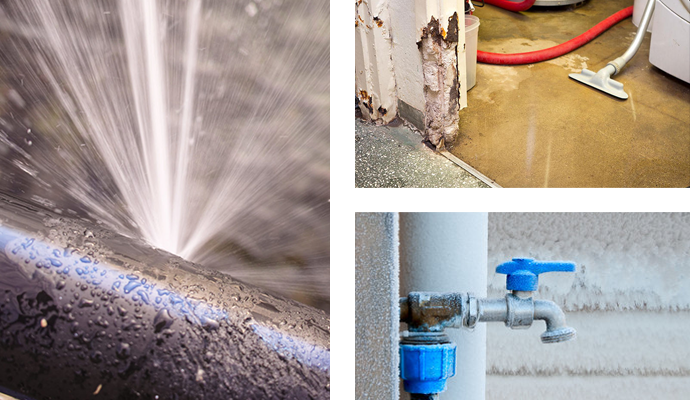 More Dalworth Restoration Pipe Services
Why Dalworth Restoration For Pipe Leak Cleanups?
Heater & air conditioning (HVAC) unit leak repair
Professional customer service
24/7 emergency services
On site in approximately one hour
Inspections
Estimates
Insurance billed directly
IICRC-certified restoration crews
Advanced drying equipment
More than 40 years experience in water damage mitigation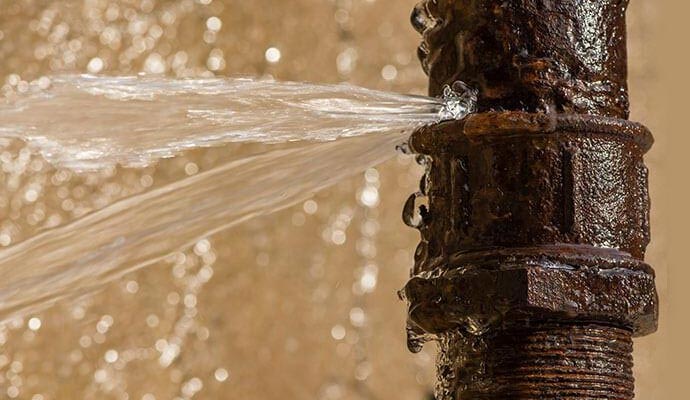 Dalworth Restoration Pros are Best Bet in D/FW
If a pipe leak affects a small, reachable part of your property, you might be able to contain it yourself. But if it affects multiple rooms or difficult-to-reach places, you should contact your insurance carrier to see if your homeowner's policy covers the cost of water damage mitigation. Dalworth Restoration professionals have access to effective drying and filtering equipment that a homeowner may not be able to secure or operate.
Trust Dalworth Restoration For HVAC Pipe Leak Cleanup & Water Damage in D/FW
Call Dalworth Restoration immediately for emergency pipe leak cleanup services at 817-203-2944 or contact us online. To minimize damage, never hesitate to call our Dallas-Fort Worth HVAC and water damage restoration experts as soon as you experience HVAC issues, plumbing leaks or flooding after a major freeze event. We provide water extraction, cleanup, drying, dehumidification and other restoration as part of our burst pipe damage cleanup process.