DFW's Trusted Leader in Restoration and Clean-Up, Since 1976
24/7 Emergency Services
Over 68,150+
Successful Restoration
Projects Complete
24/7 Emergency Services
Free Estimates
Work Directly with All Insurance Companies
Bonded & Insured
Smoke & Smoke Odor Ventilation in Dallas-Fort Worth
Smoke ventilation or smoke control systems can be installed to move smoke out of a home or business through specific ventilation points or equipment during and after a fire. These systems increase safety for occupants escaping a fire and can assist first responders in fire location and suppression.
Dalworth Restoration installs and utilizes smoke ventilation systems to help minimize smoke damage or hasten smoke odor removal and cleanup. odor is a major issue that arises after a fire or smoke-related incident. Our advanced equipment and methods provide effective smoke ventilation for affected areas, helping remove thick smoke and odors to aid in recovery.
Our smoke odor ventilation helps restore indoor air quality, as well as a safer, healthier environment for you and your family. We assist customers in Plano, Sherman, Arlington, and cities across the D/FW and North Texas region. We 24/7 emergency response and superior smoke odor removal. Call us today at 817-203-2944 or contact us online to arrange a consultation with a Dalworth Restoration representative.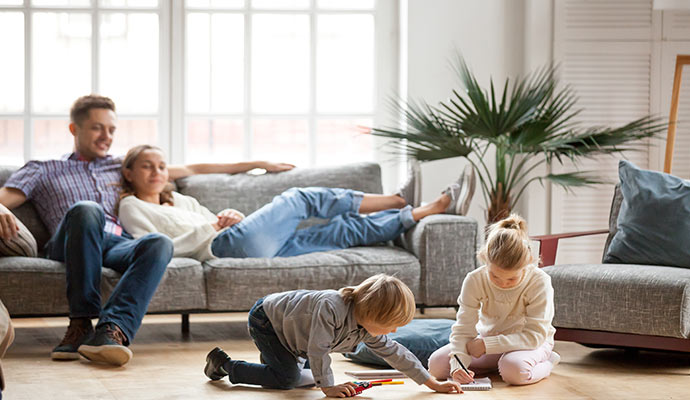 Smoke Ventilation For Indoor Air Quality By Dalworth Restoration in Arlington, TX
After fire damage or smoke damage, most homeowners and business owners struggle to maintain healthy indoor air quality because of poor smoke ventilation. Lingering smoke odor is irritating and can be associated with various health hazards such as respiratory issues and headaches.
At Dalworth Restoration, our smoke ventilation helps restore indoor air quality and a healthier environment for you and your family, reducing the risk of long-term health hazards. Untreated smoke odors can lead to the growth of other contaminants on surfaces and in air ducts, including mold growth. Turn to Dalworth Restoration for effective, reliable smoke ventilation systems to keep your home as healthy and safe as possible.
Trust Dalworth Restoration For Smoke Odor Ventilation in Plano & McKinney, TX
Dalworth Restoration professionals know the effects of fire damage and smoke damage on your office or commercial building air quality. Left untreated or insufficiently removed, this damage can lead to numerous health or breathing hazards.
Make us your first and last call for smoke odor ventilation across Dallas–Fort Worth, whether you're a homeowner or business owner after a fire disaster. We also assist customers with emergency water damage restoration, mold remediation, content restoration, and more. Call us today at 817-203-2944 or contact us online to book and appointment with a Dalworth Restoration team member. Ask about our free, no-obligation estimates.