DFW's Trusted Leader in Restoration and Clean-Up, Since 1976
24/7 Emergency Services
Over 68,150+
Successful Restoration
Projects Complete
24/7 Emergency Services
Free Estimates
Work Directly with All Insurance Companies
Bonded & Insured
What is Mold Testing? Know if Your DFW Home is Mold-Free
Mold is a common problem in many types of buildings and settings. Not only does it cause property damage but also a number of health issues. Most often it is caused by water damage. That is why routine mold testing is so important. Broadly speaking, it is the inspection of the air or surface of a premise by a mold inspector to find out the presence, type, and growth pattern of mold in the area. They also develop remediation protocols based on assessments.
Dalworth Restoration offers mold removal and mold remediation services in Fort Worth, Dallas, Plano, Arlington, and other greater Dallas/Fort Worth areas. We are a licensed mold remediation company by the state of Texas working with most insurance companies and can provide you with free estimates for mold clean up services after an environment company sets a mold assessment and protocol.
So call us today at 817-203-2944 and let us handle your mold problems!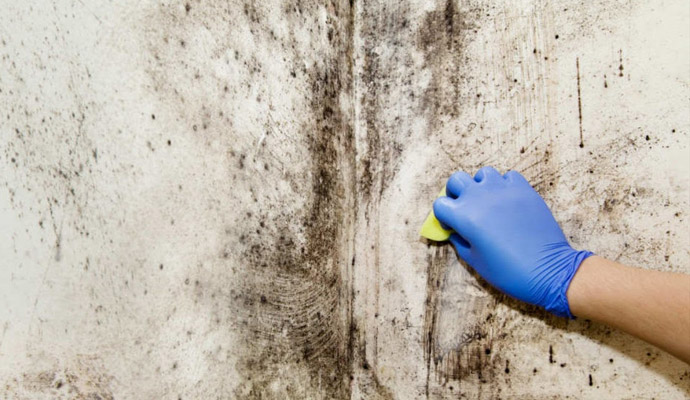 Home Mold Testing: All That DFW Metroplex Residence Need to Know
A home mold testing is an inspection carried out to find out the presence of water damage and mold growth on building materials and personal contents throughout a home.
A mold inspection consists of a visual inspection for mold growth, moisture mapping for hidden leaks, air sampling, surface sampling, and checking the air conditioning for mold. Every inspection can be different as some could be limited in nature.
How Mold Assessment is Done in North Texas
For home mold testing, air samples and surface samples are generally taken to determine how mold is affecting the indoor building environment. Once samples are collected, they are overnighted or dropped off at a third-party laboratory for analysis. Results from the lab are typically available within 48 hours and a report is generated by the inspector based on the visual findings and lab results.
Remediation protocols are then formed based on the assessment. Mold remediation companies like Dalworth Restoration then follow these guidelines to give estimates and carry out the mold cleaning process.
The time required in the home for mold testing can be up to two hours depending on the size of the home.
Importance of Mold Testing
Ensure Your Home Is Safe
Every home has a certain amount of mold. Mold testing will be necessary to determine how much mold is present and what species of mold. Mold testing may also provide information regarding a possible hidden mold problem within the walls, source of the mold problem (e.g. is it airborne or not),etc.
Buying A House
Getting a mold inspection before buying a home is beneficial as a general home inspection typically excludes mold. This ensures the home does not have any mold problems and you are putting your money in the right place.
Health
Exposure to mold can cause a number of health issues. Starting from respiratory illnesses (asthma, allergies), irritation in the eyes, skin, and airways, etc. Mold can affect people in different ways, and it often causes no symptoms at all. Even nonallergic individuals can also get sick by living in damp indoor spaces.
Proof For Your Insurance Company
Mold remediation is usually a separate part of your insurance policy and home insurance companies are known for not covering mold on insurance policies, so you may want to have the inspection to prove to them there is indeed mold in the home.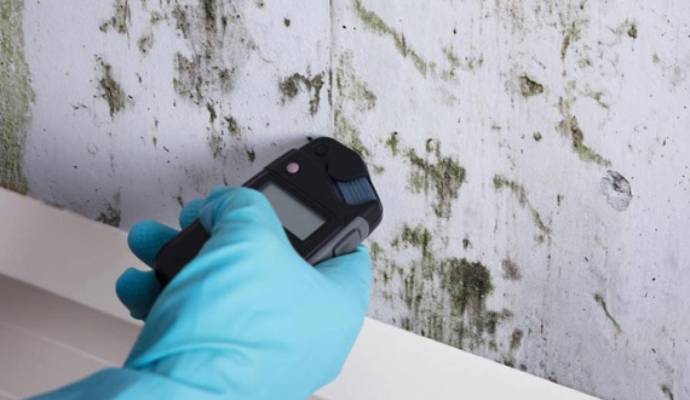 Dalworth Restoration- Your Trusted Mold Remediation Company in Dallas-Fort Worth, Texas
Dalworth Restoration, a fully licensed General Contractor in Texas has been providing mold remediation and clean-up services in North Texas and the DFW Metroplex for over 40 years. We provide a complete range of services to remove, cleanup, and repair mold and water damage to your home or office such as black mold remediation.
We work within the mold testing assessment and protocol set by the environmental company and follow all the steps guided by state laws during the whole mold remediation process.
Upon arrival, our IICRC Certified technicians will use our methodical and well-planned mold abatement and remediation process to clean up mold and repair from your property to your satisfaction.
The products and equipment we use for restoration are from industry best brands that we are partnered with such as SteraMist.
We work with most insurance companies and thus understand the insurance industry rules and regulations very well. We will assist you with mold damage insurance claims throughout the completion of the mold remediation process.
Our crews are available 24/7 to dispatch to your property and our experts are standing by to take your call at any time you might need.
Other restoration services we provide include such as water damage, storm and flood damage, etc.
So if your home mold test report came positive and you are looking for a reliable mold remediation company to get the job done efficiently then call us at 817-203-2944 or contact online today. We are ready to help you anytime.
Frequently Asked Questions
It is crucial to have professionals like Dalworth Restorations inspect your home and take samples of the mold-laden air. This will help determine if mold exists and if it is what type.
Dalworth Restorations employs state-of the-art equipment and techniques in order to test your home for mold. Our professionals have the experience and training to correctly collect and analyze samples to determine the type and extent of mold. This information is crucial in helping to determine the best course for mold remediation.