DFW's Trusted Leader in Restoration and Clean-Up, Since 1976
24/7 Emergency Services
Over 68,150+
Successful Restoration
Projects Complete
24/7 Emergency Services
Free Estimates
Work Directly with All Insurance Companies
Bonded & Insured
Bathroom Sink Overflow Damage in Dallas-Fort Worth
Clogs, drain obstructions, buildup or deposits in plumbing and other can lead to bathroom sink overflows, and eventual water damage or mold growth if not sufficiently dried and dehumidified. Professional assistance ASAP help mitigate water damage, and the cleanup process can be involved. Thorough cleanup, drying and restoration should be left to the water damage leader in Dallas-Fort Worth and North Texas.
Dalworth Restoration is here to assist you in mitigating the effects of water damage caused by a variety of overflows. We provide the most reliable, effective solutions at your disposal to clean up, dry and restore water damage after your bathroom sink overflow. Our expertise, advanced equipment and methods remove the mess, dry the standing water, restore structural damage and remediate mold growth after bathroom sink overflows.
Don't let insufficient drying leave any trace of residual moisture. Dalworth is your water cleanup and drying expert. For bathroom sink overflow assistance in Lewisville, Highland Park, cities across the Dallas-Fort Worth area, call us at 817-203-2944, or contact us online to learn more and arrange a consultation.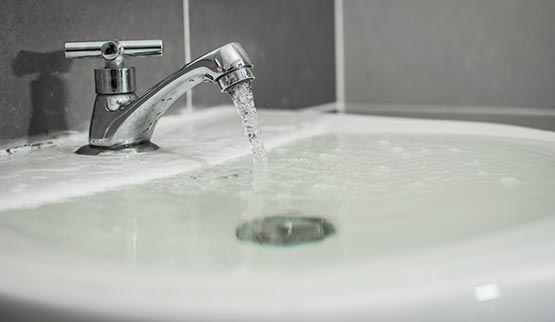 Common Causes of Bathroom Sink Overflows | Call Dalworth Restoration
Bathroom sink overflows can be routine and minor, or can result in severe water damage. Call Dalworth Restoration after overflows caused by:
Hair, soap, toothpaste, lotions, oily makeups, cleansers and other substances washed down and then blocking sinks
Clogs by curious children putting potential obstructions or anything that can block a sink down drains
Slow-draining (partially clogged) sinks with the water left running
A plumbing backup through your sink line