DFW's Trusted Leader in Restoration and Clean-Up, Since 1976
24/7 Emergency Services
Over 68,150+
Successful Restoration
Projects Complete
24/7 Emergency Services
Free Estimates
Work Directly with All Insurance Companies
Bonded & Insured
Identifying Water Damage Types
Dalworth Restoration offers these complete water damage restoration services as part of our water damage restoration process to clean up and remove water immediately to prevent secondary mold damage and structural damage.
Water Sanitary Categorization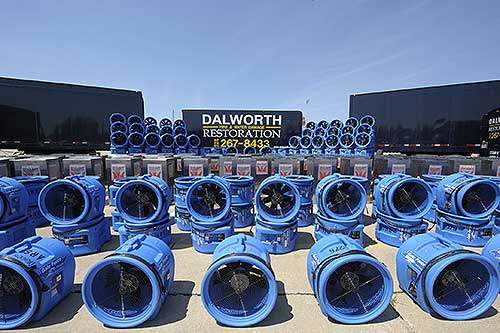 Dalworth Restoration determines our water cleanup method based on the sanitary level of the water to be removed. Water is classified into three water damage categories: Sanitary Water, Unsanitary Water, and Grossly Unsanitary Water:
Category 1 Sanitary Water: Relatively clean water and poses no immediate health hazard or biochemical danger. This water comes from burst water heaters, leaking pipes and rain.
Category 2 Unsanitary Water: Water has contaminants that effects people's health. Examples would be water from dishwasher overflows, kitchen sink overflows and used water from washing machines.
Category 3 Grossly Unsanitary Water: This type of poses a health hazard and contact with this water is harmful and can be deadly. Water from toilet overflows, raw sewage, some contaminated flood waters and seawater.
Contact Dalworth Restoration for complete water damage restoration and fire damage restoration services in Dallas, Fort Worth, Arlington, or any other city in North Texas.