DFW's Trusted Leader in Restoration and Clean-Up, Since 1976
24/7 Emergency Services
Over 68,150+
Successful Restoration
Projects Complete
24/7 Emergency Services
Free Estimates
Work Directly with All Insurance Companies
Bonded & Insured
Attic Water Damage in Dallas/Fort Worth and North Texas
Attic Water Damage is more common than most homeowners realize. Ice dams and condensation are characteristic winter weather phenomena, especially in cold, snowy climates. However, even in warm climates such as in Dallas and North Texas, attic water damage is typical as well. Leaky Roofs can cause loss to the attic, as well as the fixtures and personal items in and surrounding the attic. In terms of wet insulation, electrical shorts, and content damage, and also ceilings, walls and flooring inside the home can suffer extensive damage, as well. Unfortunately, because this area of the house is not frequently visited, homeowners usually discover attic water damage accidentally or when other areas in the house have been visibly affected.
Roof Ice Dams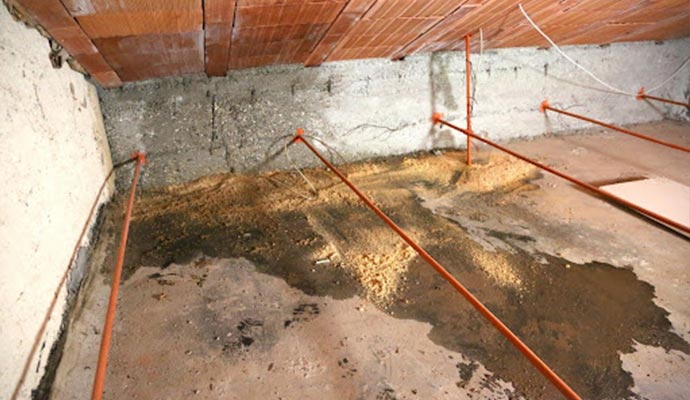 Ice dams are formed when there is an accumulation of ice or snow at the eaves, or lower edges of the roof. When the attic temperature is above freezing, ice and snow begin to melt, resulting in water re-freezing on the colder eaves and gutters, forming icicles. As the melting and re-freezing pattern replays over several days, ice dams are formed and more and more water is collected behind them. Pools of water then back up on the roof and leak through the shingles into the attic, causing roof, attic and ceiling damage, mold and content loss.
Condensation
As warm air in the home rises into a cold attic, condensation takes place. Water vapor in the air comes in contact with cold attic areas, leading to wood rot, mold and structural damage. Excessive moisture and condensation problems will cause home owners significant expenses.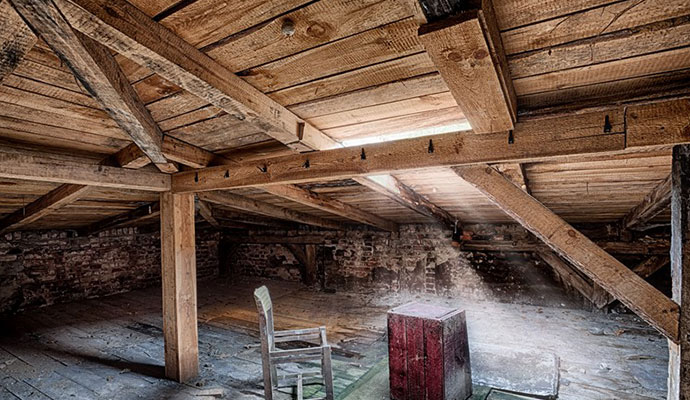 Roof Leaks
Roof Leaks are caused by a combination of factors, such as storm damage, poor maintenance and poor construction. When the roof fails to stop water from coming into the home, attic water damage is likely to take place.
Attic Insulation Damage
Wet Insulation is just one problem caused by attic leaks. Cellulose insulation has a propensity for soaking in water and holding on to it, causing the insulation to be saturated and ineffective. When insulation absorbs enough moisture from roof leaks or condensation, it becomes heavy and creates excess weight on the ceiling, causing damage. In extreme water damage cases, ceilings can sag or droop and completely cave in.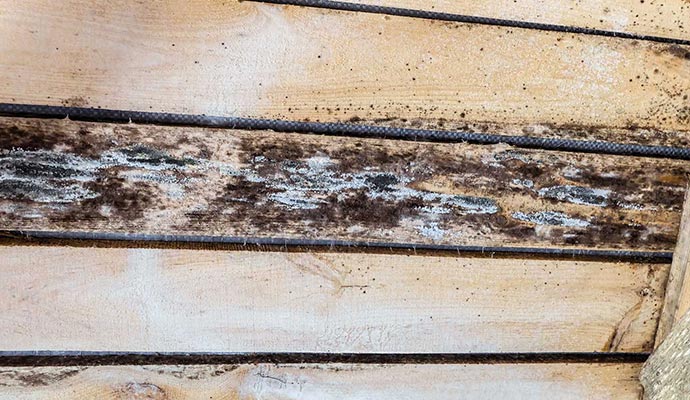 Attic Mold Damage
Mold is another issue caused by attic leaks and water damage. Wood rot and mold cause structural damage that is costly to repair. Moreover, mold can produce toxins and irritants that cause allergic reactions in susceptible individuals.
Contents Loss Due to Attic Water Damage
Roof Leaks more than likely will cause Content Damage. Possessions stored in attics are subject to water damage from condensation, roof leaks and mold. Content restoration companies can salvage many water damaged belongings rather than replacing them. Contact Dalworth Restoration for a consultation with a restoration professional who can save irreplaceable heirlooms and mementoes stored in your attic.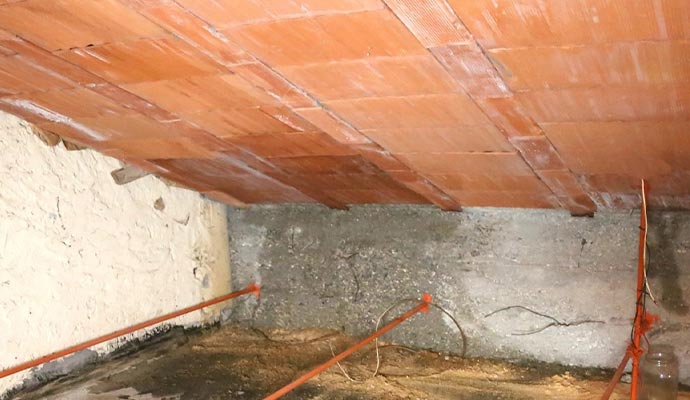 Prevention
Preventing Attic Water Damage is Possible with a Few Simple Precautions:
Insulate the Attic with Proper Insulation
Use Dehumidifier - to control moisture and humidity in the house
Install Ventilation Vents - to cool warm or hot attic air throughout the seasons
Seal Cracks, Holes and Openings in the Ceiling - that allow vapor to move up into the attic and cause condensation
Restoration Companies
When attic water damage does take place, promptly calling professional restoration companies for advice is recommended. As each scenario is different, restoration specialists can evaluate a homeowner's needs and recommend specific repair solutions. They can also implement safeguards for potential future water damage throughout the house. Dalworth Restoration is your North Texas Restoration Specialist for water and fire damage in your attic or other areas of your home or office.