DFW's Trusted Leader in Restoration and Clean-Up, Since 1976
24/7 Emergency Services
Over 68,150+
Successful Restoration
Projects Complete
24/7 Emergency Services
Free Estimates
Work Directly with All Insurance Companies
Bonded & Insured
Water Damage Reconstruction Services in Dallas/Fort Worth, TX
When a big-scale water damage emergency occurs, the homeowner might not just need restoration services but water damage reconstruction services as well. When you have reached your home or office after two weeks of holiday to find soggy carpets, a musty smell, and wet flooring, then you need to call a professional water damage restoration company. That is where Dalworth Restoration comes in.
Our team understands handling property damage is a huge hassle, particularly when the damages are severe enough to need reconstruction. However, when your house or office has been damaged because of water, our skilled technicians are there to aid you in recovering fast, affordably, and effectively.
Our technicians are certified by IICRC and are devoted to providing the best services available in the Dallas/Fort Worth, Texas, area. Give us a call at 817-203-2944 or contact us online to learn more about our services.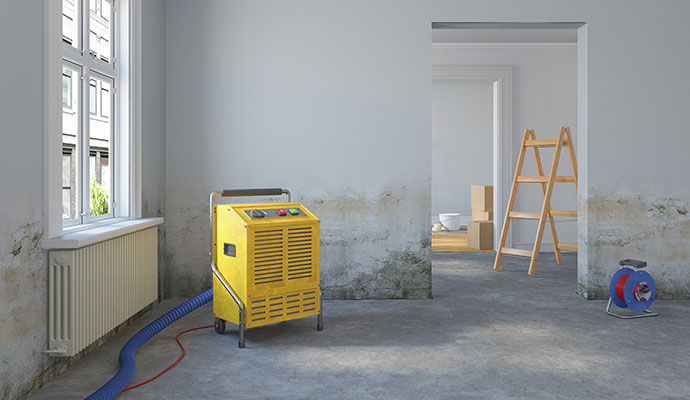 Top-Notch Water Damage Restoration Services of Dalworth Restoration
All of our water damage restoration services come with a 100% customer satisfaction guarantee. Some of our water damage restoration services are given below:
Rely on Dalworth Restoration for Professional Water Damage Reconstruction Services
Since 1976, Dalworth Restoration has been a leader in the water, fire, and smoke damage restoration industry, and it expanded its services to include reconstruction. Our team is trained to provide water damage reconstruction services while following and maintaining the ANSI/IICRC S500 standards and industry best practices.
We will stop at nothing to ensure that everything is convenient for you. You can obtain our services in Boyd, Newark, and Aurora areas. You can also check out our advanced water damage restoration process. To get our assistance, click this link or call us at 817-203-2944 now.