DFW's Trusted Leader in Restoration and Clean-Up, Since 1976
24/7 Emergency Services
Over 66,200+
Successful Restoration
Projects Complete
24/7 Emergency Services
Free Estimates
Work Directly with All Insurance Companies
Bounded & Insured
Leather Repair & Restoration Services in Dallas-Fort Worth 
Dalworth Restoration is the expert at leather contents restoration and leather soft goods restoration in Dallas and Fort Worth. From boots, shoes, belts and purses to sofas and chairs - we can restore your leather to like-new condition after fire, smoke, water and mold damage. We restore leather furniture, leather shag rugs, cowhide rugs and leather apparel and decor at a fraction of the cost of replacement. Our Clean Trust Certified Cleaning Technicians use specialized cleaning and contents restoration methods to restore your contents, including cryogenic drying and high-saturation ozone washing to clean, preserve, moisturize and restore leather contents.
We offer inspections, contents estimates, direct insurance billing and prompt and professional cleanup and leather contents restoration. Call us now at 817-203-2944 to schedule service in our Dallas-Fort Worth service area. Our operators are standing by to take your call.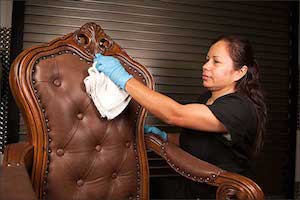 The Best Restoration Job Ever!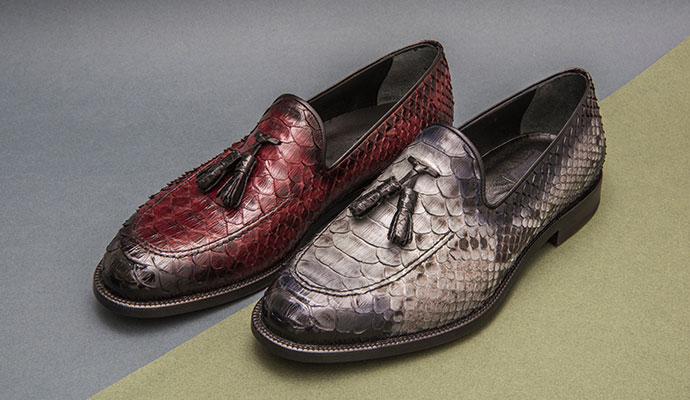 Check out the cover story The Best Restoration Job Ever!, in our May 2015 Newsletter, Contents Solutions: The Go-To Guide For Professional Property Restoration. This story highlights the unique cleaning methods contents specialists use to restore items to pre-loss condition – saving the insurance company a significant sum and preserving valuables from family heirlooms to leather boots and commercial electronics.
Leather Contents Damage Assessment
We start our leather restoration process with a damage assessment. Dalworth Restoration's contents restoration team will determine the extent of your leather and furniture damage and determine the cost to repair and restore versus the cost to replace, so you can have reasonable expectations about the restoration of your leather contents. We generally can restore the majority of leather furniture and leather soft goods with our contents restoration services. After our inspection, we provide you with a estimate before we begin the contents restoration process. The estimate is a computer generated report that includes a line item cost for repairs and replacements.
High-Saturation Ozone Cleaning Method
Dalworth Restoration uses high-saturation ozone washing to remove heavy smoke odor, soot or soil. This cleaning method uses a gentle, specialized detergent to clean and moisturize leather by infusing oils back into the leather. 
Cryogenic Drying Method
The cryogenic drying method is Dalworth Restoration's preferred method for restoring water-damaged leather as the short liquid phase has benefits when preserving leather contents. In cryogenic drying a slight amount of moisture is retained in each item in this drying method. A short liquid state is involved, unlike the vacuum freeze-drying method (where the item is completely dried in the process bypassing the liquid phase by sublimation). The short liquid phase has benefits when preserving leather, paintings and paper.
Benefits of Cryogenic Drying Method
Effective in restoring water-damaged leather 
Effective in restoring paintings 
Less warping of books and documents 
Although the cryogenic drying method can be more costly than other drying methods, it can be justified when restoring exspensive leather items, antiques, sentimental items, and rare books or valuable documents - especially when the cost to restore is less than the cost to replace.
Timely response and quick action are crucial for best results with any contents restoration method. Contact us now to dispatch a professional contents team to your location to sort, pack, transport, clean and restore your furniture, upholstery and leather contents. Call Dalworth restoration at 817-203-2944 to restore your contents in Dallas
Over 66,200+
Successful Restoration
Projects Complete
24/7 Emergency Services
Free Estimates
Work Directly with All Insurance Companies
Bounded & Insured
Water Damage Classification 
We'll provide you with a FREE inspection, determine the best water cleanup method, and provide you with a  service estimate. Plus, we work directly with your insurance company to bill for our services. Contact Dalworth Restoration today to dispatch our water damage restoration team to your property in our Dallas/Fort Worth Service Area.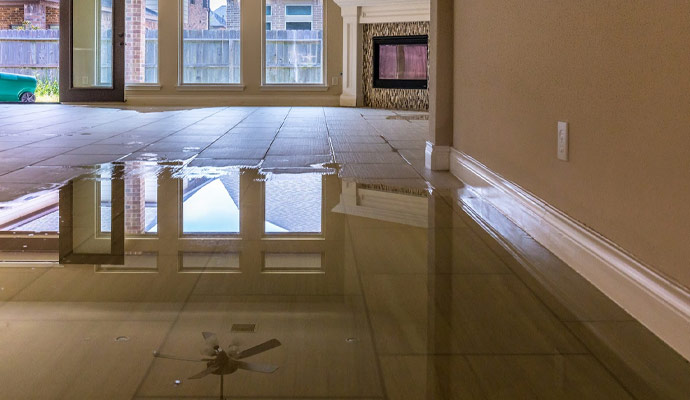 Step 3 of our water damage restoration process, we determine our water cleanup method based on the class of water damage. Water damage is classified into one of the following four classes of water absoprtion:
Class 1 Water Damage: Least amount of water, absorption and evaporation. Water losses that affect only part of a room or area, or larger areas containing materials that have absorbed minimal moisture. Little or no wet carpet and/or cushion are present.
Class 2 Water Damage: Large amount of water, absorption and evaporation. Water losses that affect at least an entire room or carpet and cushion (pad). Water has wicked up walls less than two feet. Structural materials (e.g., plywood, particleboard, structural wood, concrete) have moisture remaining.
Class 3 Water Damage: Greatest amount of water, absorption and evaporation. Water wicked up over two feet, or water may have come from overhead affecting ceilings, walls, insulation, carpet, cushion and sub-floor. The entire area are saturated.
Class 4 Water Damage: Specialty Drying Situations. These consist of wet materials with very low permeance/ porosity (hardwood, plaster, brick, concrete, stone). Typically, there are deep pockets of saturation, which requires very low specific humidity.
Contact Dalworth Restoration for complete water damage restoration and fire damage restoration services in Dallas, Fort Worth, Arlington, or any other city in North Texas.
>, 
Fort Worth
,
Arlington
 or surrounding cities in the 
North Texas service area
. We provide  Inspection, 
Estimates
 and 
Direct Insurance Billing
.